'The Young and the Restless' Spoilers May 30 – June 3: Victor and Phyllis' Unlikely Alliance
The Young and the Restless spoilers suggest a week of risky decisions in Genoa City. From unlikely partnerships to romantic gestures, residents will have a lot of choices to make. Here's what to expect for May 30 through June 3.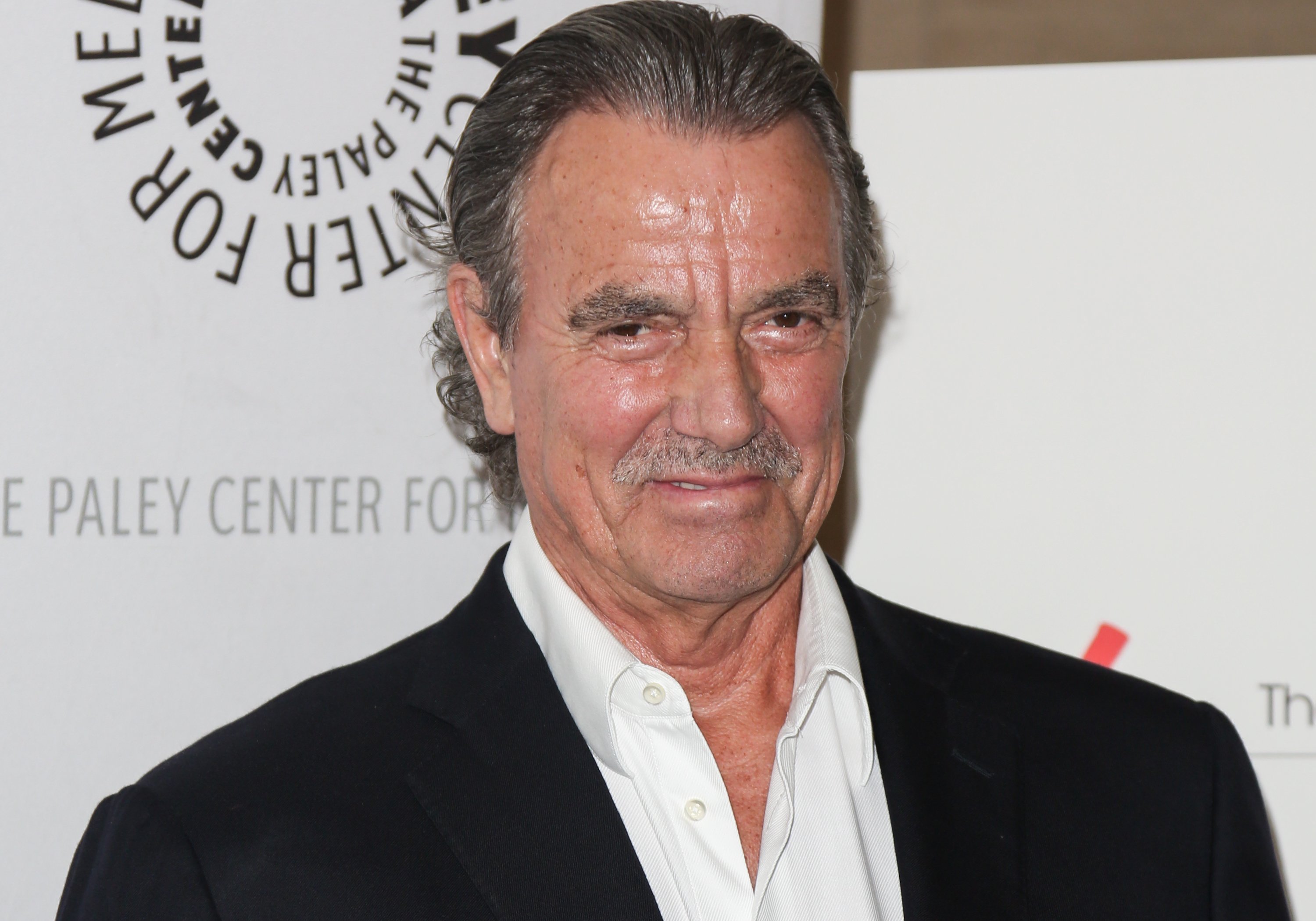 'The Young and the Restless' spoilers reveal Victor Newman and Phyllis Summers team up against their enemies
Ashland Locke (Robert Newman) has become Victor Newman's (Eric Braeden) number one enemy. Victor would love nothing more than to remove his son-in-law from his life forever. However, Ashland's not going anywhere and is proving a formidable adversary.
RELATED: 'The Young and the Restless': Fans Believe a Murder Mystery Is Coming for Ashland
Victor needs help in his plot to get rid of Ashland and looks to Phyllis Summers (Michelle Stafford) for assistance. Phyllis loathes her former father-in-law and has always maintained she wants nothing to do with him. However, according to Soaps.com, The Young and the Restless spoilers say the redhead can't resist The Moustache's offer.
With Victor and Phyllis teaming up, they're hoping to rid him of Victoria Newman (Amelia Heinle) and Harrison Locke's (Kellen Enriquez) lives. However, the two will have a tough fight from Ashland and his new partner Diane Jenkins (Susan Walters).
Kyle Abbott's big decision affects his family
Kyle Abbott's (Michael Mealor) life has been turned upside down since his return to Genoa City. Finding out his mother Diane is alive has the young man contemplating huge decisions that will affect his family. Kyle's first decision is for him and Summer Newman (Allison Lanier) to move back permanently.
The news will please Phyllis and Jack Abbott (Peter Bergman); however, they may not be pleased with Kyle's next announcement. It might have something to do with Diane or Ashland and their roles in Harrison's life.
'The Young and the Restless' spoilers say Sharon Case is trying to move on
Sharon Newman's (Sharon Case) world shattered the night of her husband Rey Rosales' (Jordi Vilasuso) death. She's still mourning, yet Sharon is doing her best to go about her everyday life. However, it's not easy, especially when Ashland visits her.
Ashland's apology tour continues as he expresses his condolences to Sharon, who isn't buying his sincerity. Sharon's still angry over Ashland lying about his illness and doesn't understand why he gets to live while a good man like Rey died.
RELATED: 'The Young and the Restless': Sharon Case Opens up About Filming Grieving Scenes
Sharon's confrontation with Ashland leaves her upset, and Nick Newman (Joshua Morrow) comforts her. With Rey gone, the writers set up a Shick reunion down the line. According to Soap Dirt, The Young and the Restless spoilers predict a good week for Shick fans as Sharon recalls the good times with Nick.
Family drama for the Winters, while Noah Newman strikes out
Elsewhere in Genoa City, Lily Winters' (Christel Khalil) plan to make Hamilton Winters Group a family company is backfiring. Nate Hastings (Sean Dominic) and Devon Hamilton (Bryton James) will be clashing. One must wonder if it's business-related or if it centers around Elena Dawson (Brytni Sarpy) and Amanda Sinclair (Mishael Morgan). Devon has already lost Elena to Nate, and he worries history may repeat itself with Amanda.
While Nate and Devon argue, Elena is also picking a fight. According to Celeb Dirty Laundry, The Young and the Restless spoilers say Elena warns Imani Benedict (Leigh-Ann Rose) to back off. Elena's noticed how flirty Imani is with Nate and isn't about to let the young lawyer steal her man.
Meanwhile, Noah Newman (Rory Gibson) continues to experience romance woes. Noah has become infatuated with Jack's granddaughter, Allie Nguyen (Kelsey Wang). This week Noah gains the confidence to ask Allie out, but the results aren't what he expects.
RELATED: 'The Young and the Restless': Fans Want Nate With Imani