'The Young and the Restless' Spoilers for the Week of July 16th: Will Sharon and Adam Reunite?
The Young and the Restless continues to attract viewers from all over the country when it airs on CBS/Paramount stations in the afternoons. And the latest spoilers for the show tease a reunion that's a long time coming. Let's take a look at what we know about Sharon and Adam's rumored reunion.
WARNING: Spoilers for the upcoming episodes of The Young and the Restless ahead!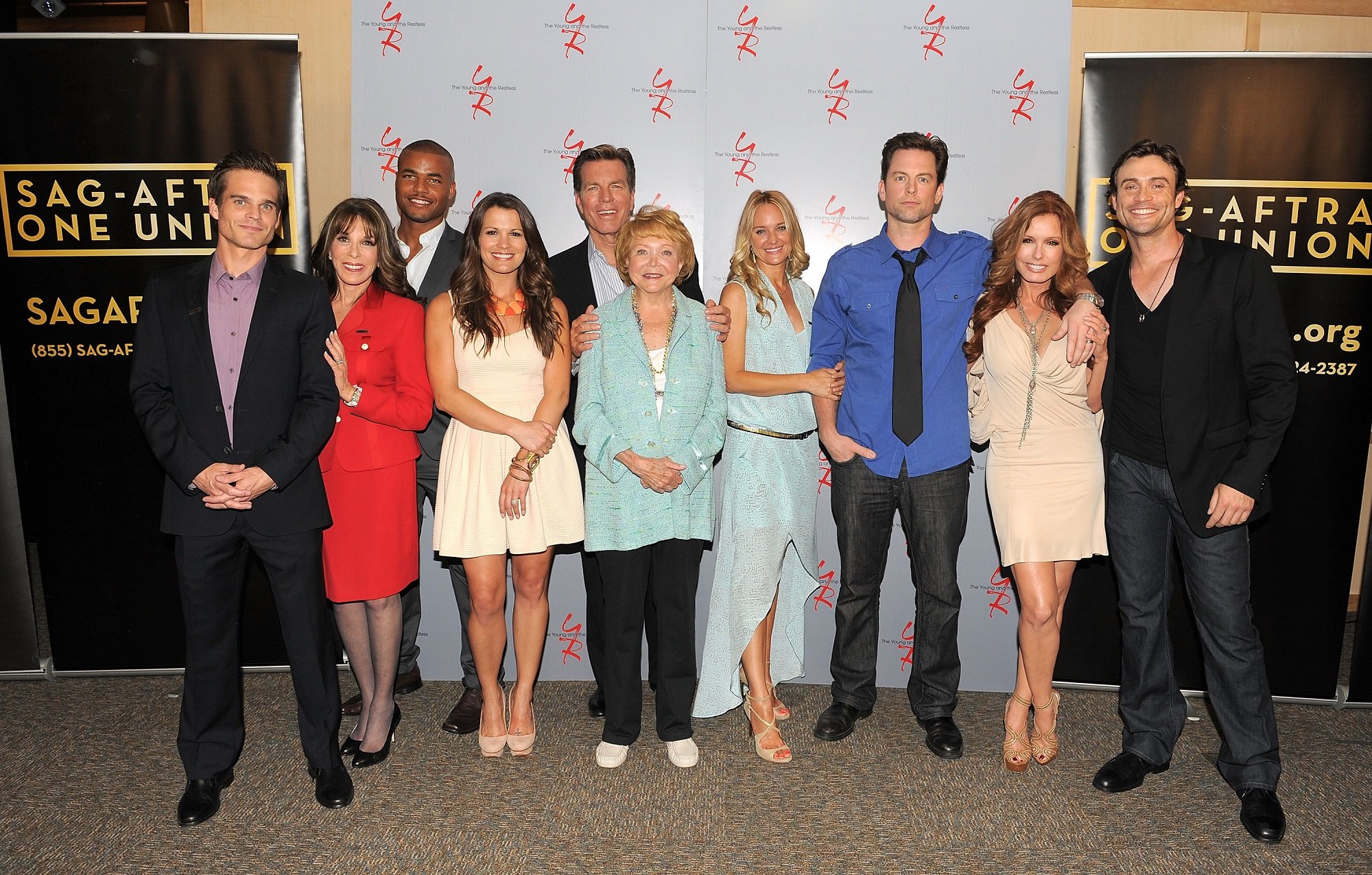 'The Young and the Restless' has teased Sharon and Adam's reunion in the past
On the July 3rd episode of The Young and the Restless, Soaps @ SheKnows reported that the close proximity of Adam to Sharon on the ranch will lead to an old flame pairing up, and a possible new pairing on the horizon.
"Adam and Sharon have made a pact to keep their distance, but their paths are bound to cross — repeatedly — if they're living on the same property, right?! Considering the pair seem to be drawn together like magnets despite their best efforts, it's a virtual certainty," they write.
Surely, too, Sharon's husband Ray's snarky comments about "Shadam" aren't going to make things easier.
But what about Chelsea?
On the July 6th episode of The Young and the Restless, Chelsea ranted to Chloe that Victor was getting Adam back into his clutches. Chelsea also said she was sure that Connor was going to be poisoned against her. Chloe accuses Chelsea of over-reacting, but Chelsea later finds herself in hot water with the medical board when she accuses her doctor of being Victor's flunkie.
This doesn't quite put her relationship with Adam in the best of lights, and it's possible that the recording — which Chelsea gave to Chloe — may be the relationship's only salvation. But Dr. Hedges accosts Victor and Adam at the ranch, and we closed out the show with Adam demanding to know what was going on.
This, combined with the speculation that Adam and Sharon will finally reunite, is giving Adam-Sharon shippers some hope that their one true pairing is on the horizon.
Actor Mark Grossman divulges what he hopes will happen to Adam
Mark Grossman has brought this beloved The Young and the Restless star to life on the small screen. But there are some things that he hopes will happen to his character as time goes on. And believe it or not, those things have nothing to do with whom his character may or may not be dating.
"We see Adam so tormented a lot of the time, disgruntled and twisted about things, so I think it would be nice to see another side of him," he said to Soaps @ SheKnows. "I like Adam's edge, but an opportunity to see his lighter side would be nice. I mean, we don't get to see him laugh all that often, do we?
He also said he hoped his character didn't become a "one-note" player.
RELATED: 'The Young and the Restless' Fans Can't Get Enough of Eric Braeden's Recent Performance