Experts Deem 1 Surprising 'The Young and the Restless' Star as the Hardest-Working Actor in Hollywood
In a recent study, researchers combed through the filmographies of over 140 leading actors and actresses to find out who has amassed the most credits in the past 10 years. Surprisingly, a The Young and the Restless star took the top spot with over 400 jobs.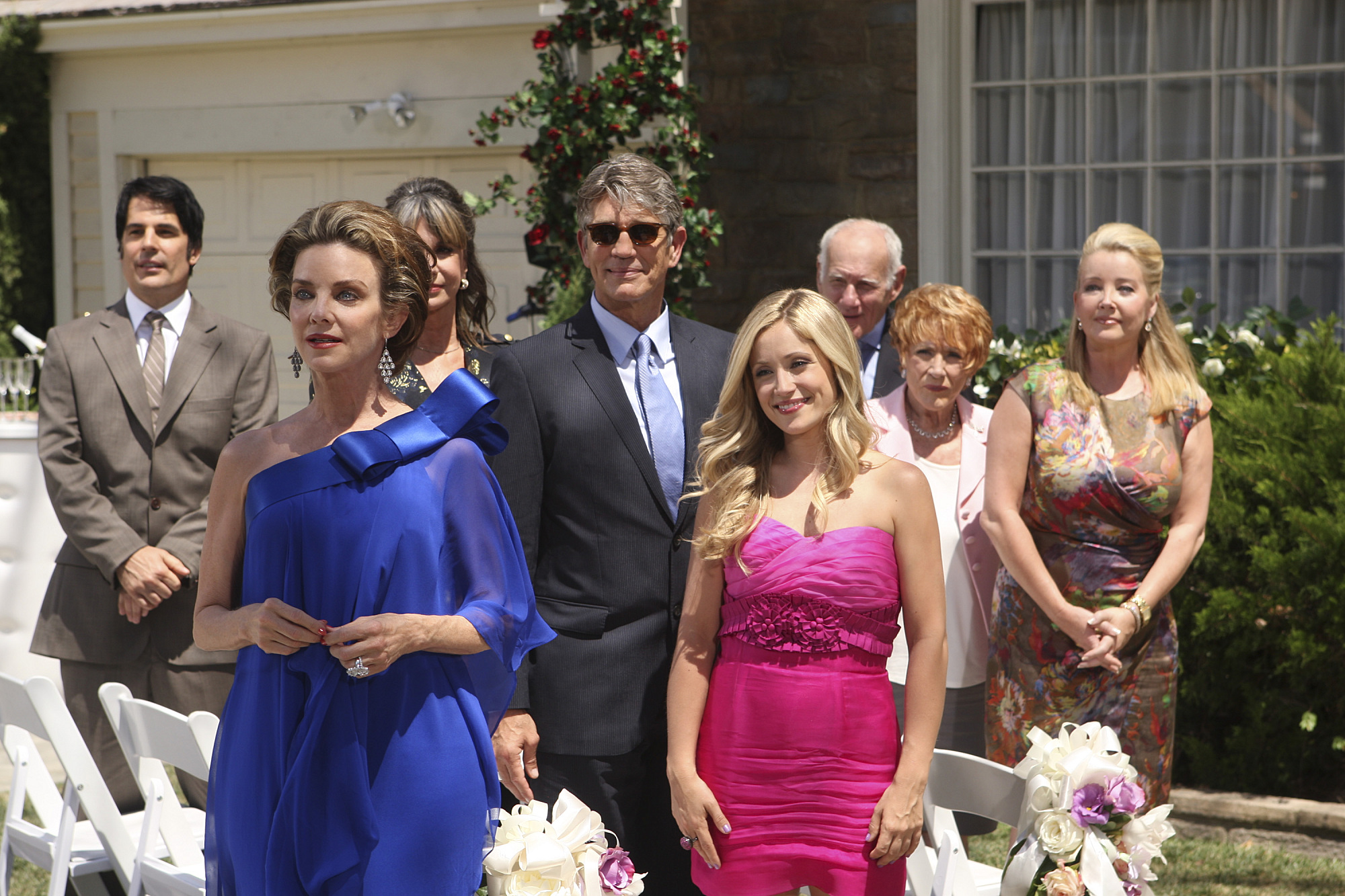 Eric Roberts before becoming an actor
Born April 18, 1956, in Biloxi, Mississippi, to actors and playwrights Betty Lou Bredemus and Walter Grady Roberts, the oldest child, Eric, chose to live with his father in Atlanta at the age of 16 when his parents divorced in 1972.
His younger siblings, Lisa, Betty, and known actress Julia, who he was estranged from until 2004, stayed with their mother. Before the divorce, his parents co-owned Atlanta Actor and Writers Workshop and ran a Decatur-based children's acting school while expecting Julia, which likely piqued their kids' interest in the acting world.
At the age of 18, Eric got his start with soap operas as he portrayed Stephen in How to Survive a Marriage (1974) and rose to fame originating the role of Ted Bancroft in Another World (1977).
A month after he landed the recurring character, his father passed away from cancer. 
Eric Roberts' notable roles
After leaving Another World, the actor made his film debut as Dave in drama King of the Gypsies (1978), where he earned a Golden Globe Award nomination for Best Motion Picture Acting Debut (Male).
He then received another Golden Globe nomination for Best Actor for his portrayal of Paul Snider in Star 80 (1983) and won the Boston Society of Film Critics Award for Best Actor.
A couple of years later, the Golden Globes honored him with a third nomination for his work in Runaway Train (1985). Since 1985, the prolific actor has appeared in more than 100 movies or short films, but none have resulted in award nominations.
After getting his start on soap operas, Roberts appeared in several made-for-TV movies and miniseries, including In Cold Blood (1996), which earned him a Satellite Award nomination for Best Actor.
He then won the Satellite Award for Best Supporting Actor in a Television Series for his work on ABC sitcom Less than Perfect (2002-05) as anchor Will Butler.
A few years later, the prolific actor landed the recurring role of Agent Thompson in critically acclaimed superhero drama, Heroes (2007-10), and joined the second season of Starz drama Crash (2009) as billionaire Seth Blanchard.
Roberts then went back to his soap opera roots as he portrayed Adam Newman's attorney, Vance Abrams, in The Young and the Restless for 34 episodes from 2010 until 2011.
Experts deem Eric Roberts as the hardest-working actor over the past 10 yrs
Resume.io researched the filmographies of 146 of the top actresses and actors over the past decade and considered Roberts as the hardest-working actor in Hollywood.
Since 2010, the prolific actor has had an unbelievable and unmatched total of 407 jobs, encompassing producing and guest appearances in music videos such as The Killer's "Mr. Brightside" and Mariah Carey's "We Belong Together."
It also includes 391 acting credits as he's appeared in The Finder (2012), Christmas in Compton (2012), CSI: Crime Scene Investigation (2013-15), Starcrossed (2014), Lost Girl (2015), Moments of Clarity (2016), Grey's Anatomy (2017), Head Full of Honey (2018), and La Reina del Sur (2019).
Over the past 40 years, the talented actor has accumulated over 560 credits, making him the third-most prolific screen actor of all time.