'The Young and the Restless' Star Peter Bergman: Is He Married and What is His Net Worth?
Another day, another daytime drama is celebrating a milestone for one of its cast members. This time the honor goes to Peter Bergman, the actor who has played Jack Abbott for 30 years on The Young and the Restless. Like Eric Braeden's Victor Newman, he's turned his character into an unforgettable, beloved mainstay on the soap and has millions of adoring fans.
Bergman recently shared that people often refer to him as Jack when they meet him. That shows how big of an impression he's made during his time on Y&R, which has been deemed daytime's number one drama. Here's a peek into Bergman's background, life, and his career earnings.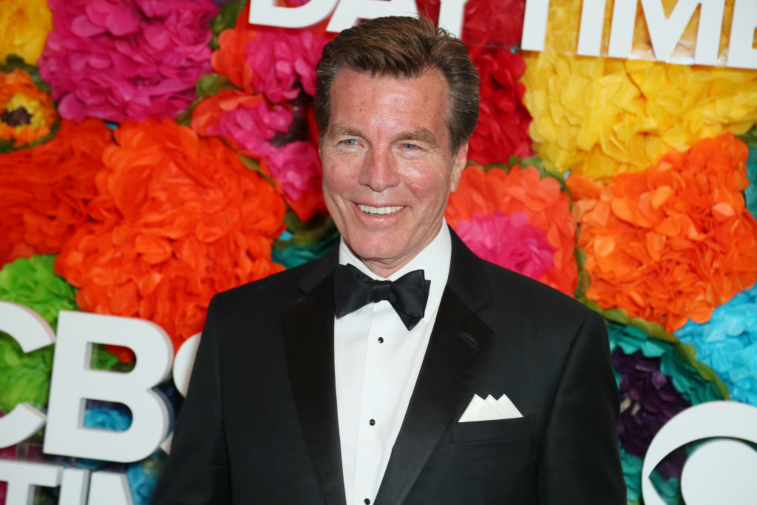 Bergman caught the acting bug young
Bergman comes from a military family, as his father was a naval officer and the family moved around often until he was a teen, eventually settling in Maryland. According to Soap Opera Digest, he tried to impress a girl by auditioning for a role in a high school production of Peter Pan and ended up loving acting.
As a young man, he put himself on the path to stardom by enrolling in the American Academy of Dramatic Arts. After he graduated from there in 1974, he took parts in theater productions, commercials, and TV shows. His first series gig was a guest spot on Kojack.
Before running Jabot Cosmetics as Jack Abbott, Bergman was cast as Dr. Cliff Warner on All My Children in 1980. He played that part for 10 years before he was fired (he called it devastating), where his character was in a love affair with Nina.
Bergman found love twice
From 1976 to 1981, Bergman was married to fellow daytime drama actor Christine Ebersole. After they divorced, he married his current wife, Mariellen, in 1985. The couple share two children, a son and daughter, and keep their enduring relationship private.
Bergman told CBS Los Angeles that his kids were incredibly young when he landed the role of Jack, with his daughter being only 4 weeks old and his son age 3. He didn't know what the future held for his young family:
He's won 3 daytime Emmys for being Jack Abbott
Bergman took over the role of the savvy, swagger-rich Jack Abbott in 1989 after Terry Lester departed the show. His portrayal of the character has kept fans glued to their TVs since then as they've watched him marry ladies like Jill, Nikki, and Sharon, try to one-up his nemesis Victor Newman, and act as a caring big brother to his sisters (and brother).
On Nov. 25, Bergman was celebrated with a special episode dedicated to 30 years of him being Jack Abbott, with the memories of his character shared through scrapbook moments. In real life, filming the scenes moved him to tears.
Bergman has made a pretty penny from acting
The 66-year-old has no plans to hang up his suit as the iconic character, and still takes roles here and there on other TV shows. During an interview on Alec Baldwin's podcast, Bergman was asked how he wanted Jack to go out. He replied:
"I want him to be dragged off to prison for putting Victor through a wall… And it's written in the stars that he [Victor, Eric Braeden's character] has to win every battle. I wanna win one major battle and be dragged off screaming to the penitentiary. Yes, that's Jack's last day."
But until then, Bergman will continue earning honors and a salary that's helped him accumulate a net worth of $10 million, per The Richest. Keep watching Bergman kill it as Jack Abbott on The Young and Restless weekdays at 12:30 p.m.