'The Young and the Restless' Star Sharon Case Has One Important Clause In All Her Contracts
Sharon Case is one of The Young and the Restless' primary cast members. The show has been on the air for over 40 years. The network hired Case in 1994 to take over the role of Sharon Collins. All these years later, Case still holds the role. However, there's one thing she expects when it comes to contract negotiations.
Sharon Case modeled before 'The Young and the Restless'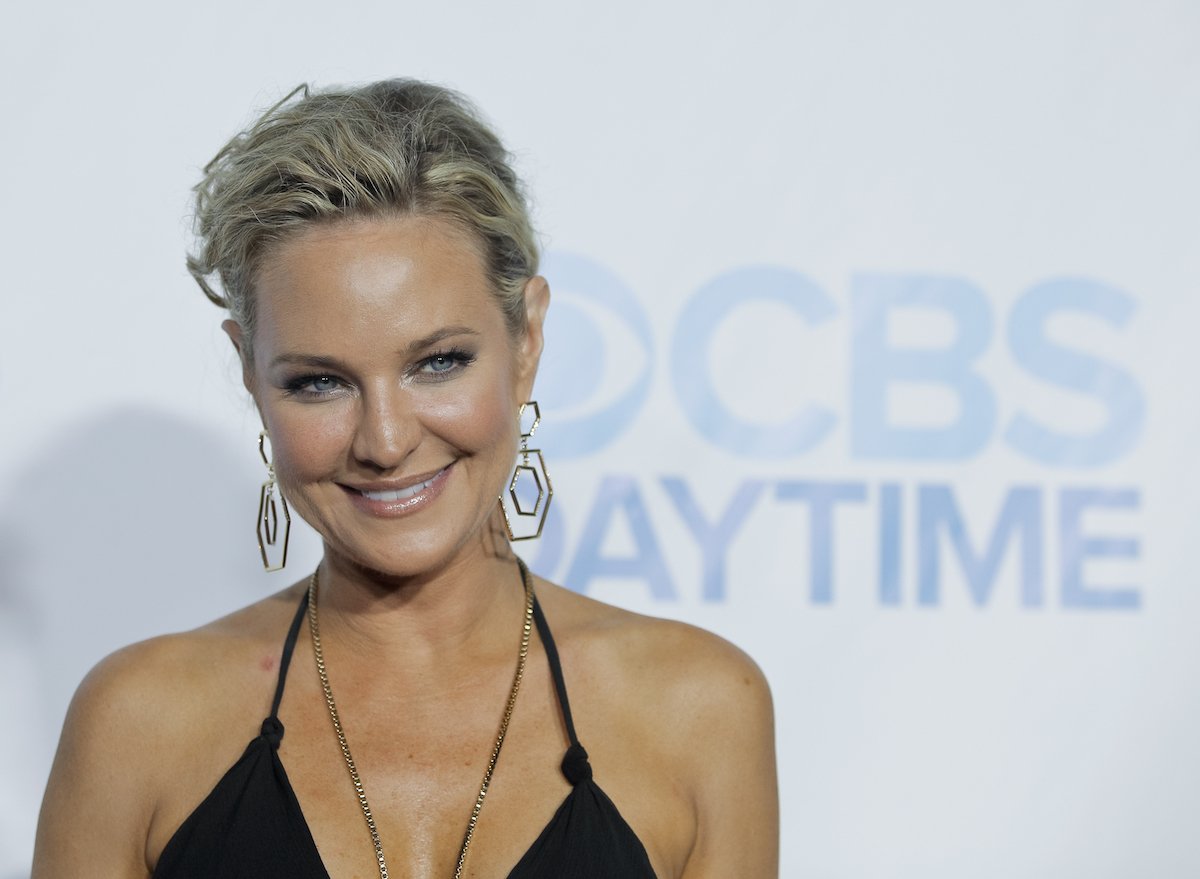 Before acting, The Young and the Restless star, Sharon Case, got her start in entertainment by dancing and modeling. As a young girl, Case focused on ballet and jazz, according to multiple outlets.
At 17 years old, Case attended a modeling event in which a scout approached and offered a contract. From there, Case traveled to Japan and went around the world for around five months before she returned to Los Angeles.
Prior to joining Y&R, Case had parts in other daytime soaps, General Hospital and As the World Turns. The Detriot, Michigan native has also guest-starred on shows like Cheers, Beverly Hills, 90210, and more.
The longevity of her career may be, in part, to the way her contracts are devised.
Case has this important clause in her contracts
Like some big-time starlets in Hollywood, Case knows the way to keeping her career on track has more to do with contract negotiations than anything else. Sometimes pay is the issue, sometimes it's scheduling. For Case, there's one clause she insists upon for every project.
Soaps are generally rated PG-13 with a steamy scene here and there, but typically it's nothing too hot for daytime TV. Case has worn her fair share of lingerie and bikinis on the set of Y&R.
However, at one time, Case was approached to take the leading role in the HBO movie, Breast Men. The role required Case to be topless, which goes against Case's "no nudity clause." She traded that for the minor role of "Circulating Nurse," who did not appear nude.
A few years later, the risque men's magazine FHM approached Case for a cover shot — something a soap star had not done before. The shoot did not go against Case's clause. The spread featured the actress in similar ways to her days modeling.
The clause is something many stars have in their contracts
Case isn't the first or the last actress to opt-out of going au natural. While it's not as common in the soap industry (because nudity isn't shown in daytime TV), plenty of stars have the same clause in the event a project comes up that requires going nude.
Other celebrities with similar boundaries include Mandy Moore, Sarah Jessica Parker, Kristen Bell, and more. Others may have appeared in projects where nudity is shown, but they've chosen a body double to do the scene(s) in question.
In light of the #MeToo Movement, others are likely adding this clause to their contracts because now they have the voice to say so. Past instances may have led to actresses doing things they weren't comfortable with.
In Case's circumstance, it sounds like she knew what she'd be OK with (and not OK with) from the start. This might be why she remains one of The Young and the Restless's most beloved characters all these years later.
The Young and the Restless airs weekdays on CBS.