'The Young and the Restless' Stars Give Shout out to Kim Zimmer
'The Young and the Restless' stars Christian LeBlanc and Robert Newman give a special shout-out to former 'Guiding Light' star Kim Zimmer.
Could The Young and the Restless be bringing back daytime darling Kim Zimmer? The show already hired Zimmer's former Guiding Light co-star Robert Newman earlier this year. After Newman's hiring, fans began calling for a reunion with him and his former onscreen ex-wife. Speculation about Zimmer's possible return to daytime is heating up after a post by Christian LeBlanc.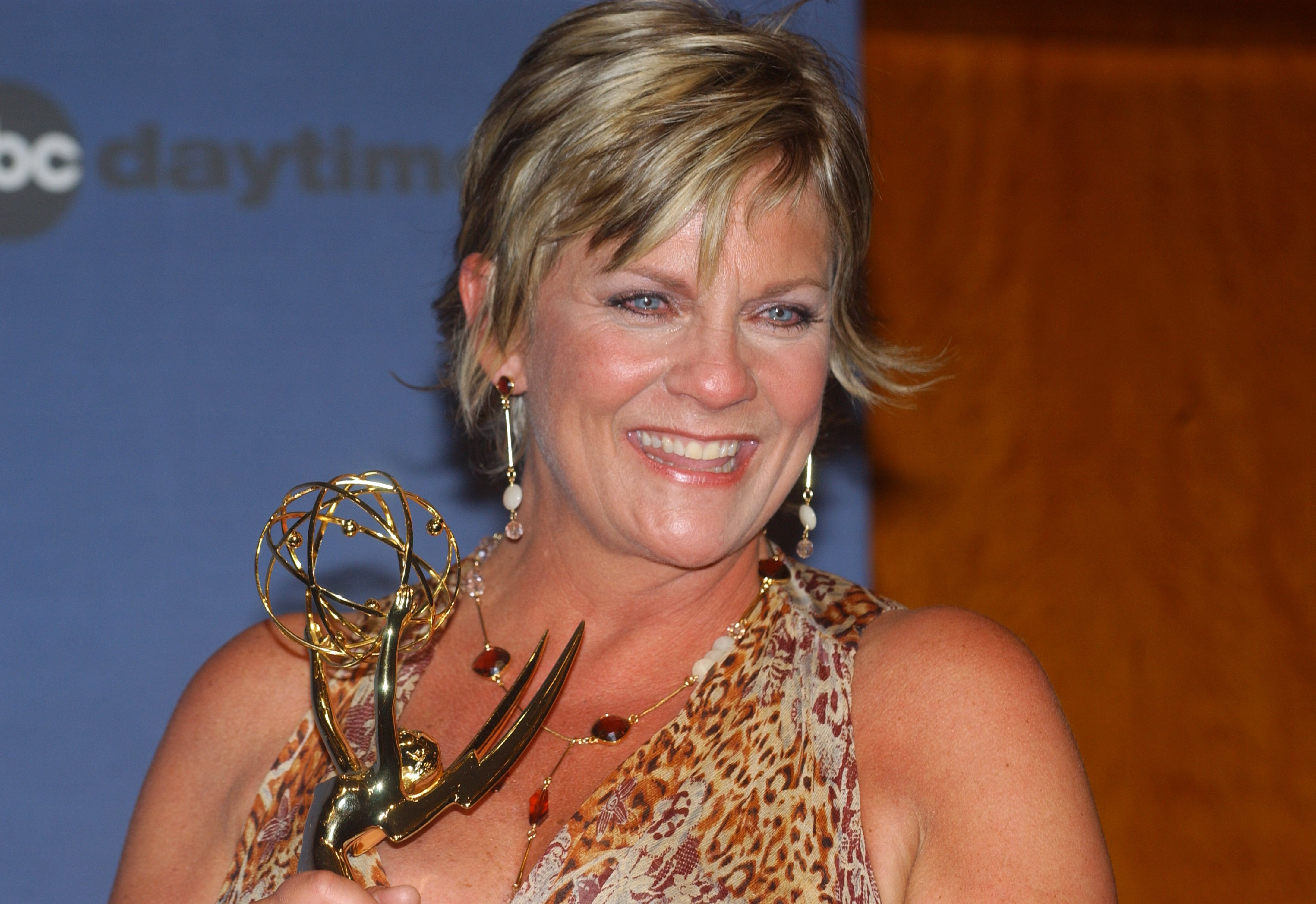 'The Young and the Restless' stars Christian LeBlanc and Robert Newman send special message to Kim Zimmer
It's been over 12 years since Zimmer's been seen on daytime TV. Zimmer is one of the most beloved actors in the soap opera community. Aside from her adoring fans, she's also well-liked by other actors.
Recently, Kimmer's former co-stars and current The Young and the Restless actors Newman and LeBlanc sent a special message. LeBlanc shared a Twitter photo of him and Newman taking a break from filming. LeBlanc's caption reads, "sending a shout out to our GOLDEN GODDESS Kim Zimmer.
She is best known as Reva Shayne on 'Guiding Light'
Zimmer's path to a daytime diva began in 1983 when she debuted as Reva Shayne on Guiding Light. Reva became the show's most popular heroine, and her romance with Josh Lewis (Newman) made them a super-couple. Reva was known to have a fiery attitude; one of her most iconic moments is jumping into a fountain to baptize herself, the "slut of Springfield."
Zimmer's performances were top-notch, and she won her four Lead Actress Daytime Emmys. She remained with the series until its cancellation in September 2009. Since then, the actor's been busy with theater work; however, fans have called for her to return to daytime TV.
Fans want to see her on 'The Young and the Restless'
Ever since Newman joined The Young and the Restless, fans have been dreaming of a reunion with him and Zimmer. Their hopes increased after LeBlanc's Twitter post. Fans immediately flooded the comment section expressing their desire to bring Zimmer to Genoa City.
"Oh, my heart!! Can't YR find her an amazing role!??? Ashland's ex!!!!" wrote one viewer. I would love to see @kimjzimmer make an appearance on #YR, reuniting her with #RobertNewman. I miss #GL." another commenter chimed in.
Newman's character Ashland Locke is in hot water after faking his illness. Zimmer could come on as an ex-lover or someone from Ashland's past ready to expose more secrets. Or she could show her bad side by teaming with Ashland to take down the Newmans.