'The Young and the Restless': Who Is Taylor Jensen?
In Feb. 2022, The Young and the Restless writers introduced the new character Taylor Jensen. Before Taylor's debut, rumors circulated about the character's identity. When she finally debuted, viewers were shocked to see it was someone they already knew.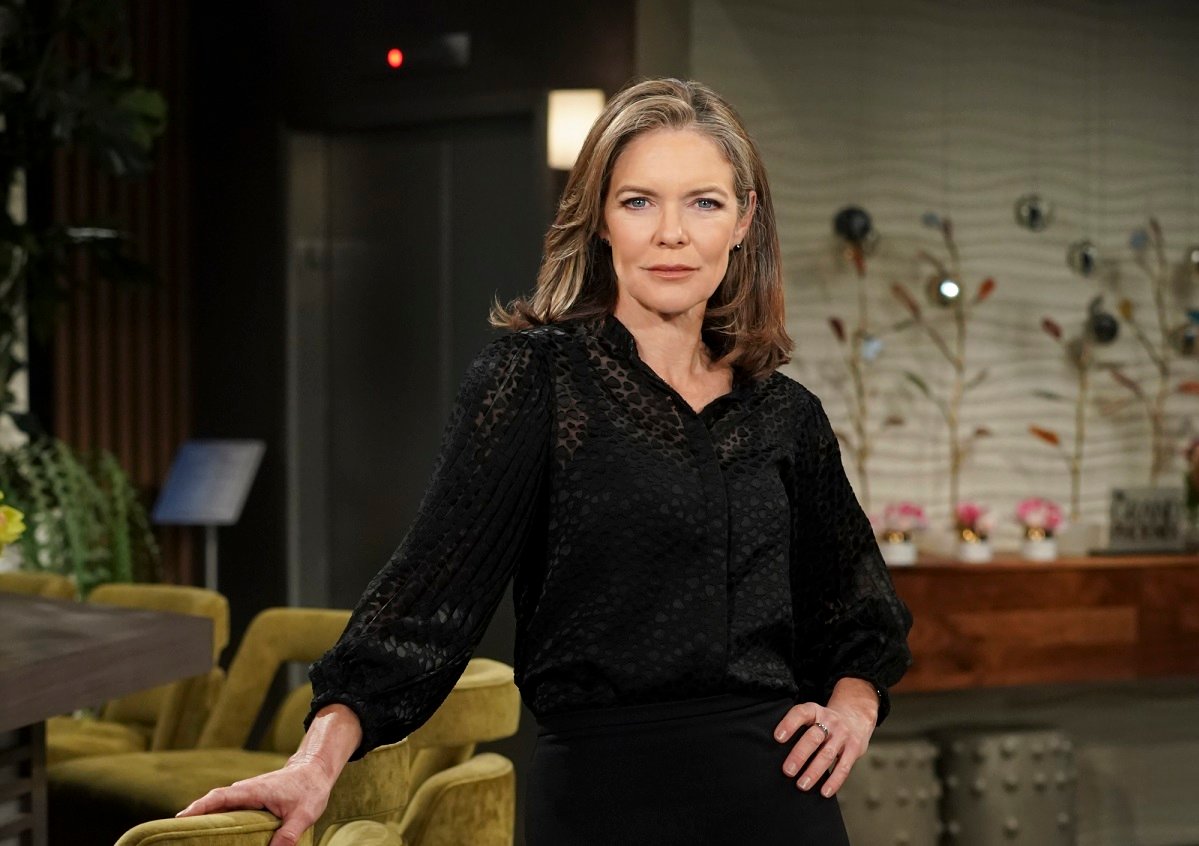 Taylor Jensen is Diane Jenkins' alias on 'The Young and the Restless'
Last year, The Young and the Restless created a key storyline. Jack Abbott (Peter Bergman) began receiving mystery texts from a person in Los Angeles. Jack's quest to find the mystery texter had him uncovering sad news. His estranged son Keemo Abbott (Philip Moon) had died.
Jack and Phyllis Summers (Michelle Stafford) went to California to learn more about Keemos's life. The Jabot CEO was stunned to find that Keemo had a daughter Allie Nguyen (Kelsey Wang). But that wasn't the only surprise for Jack.
Allie was selling her father's home to a real estate developer named Taylor Jensen. However, Jack and the viewers were stunned to find out Taylor was his presumed dead ex, Diane Jenkins.
Taylor Jensen/Diane Jenkins' arrival has created drama
Diane's revelation that she was alive and masquerading as Taylor shocked Jack. He and the rest of Genoa City thought she was murdered by Nikki Newman (Melody Thomas Scott) in 2011. Diane had a lot of explaining regarding why she faked her death and where she's been.
Thanks to Deacon Sharpe (Sean Kanan), Diane faked her death and fled to Los Angeles for a new start. Diane lost touch with her accomplice and began hanging out with California's elite. Diane reconnected with her former lover Tucker McCall (Trevor St. John), and found a new man, Jeremy Stark (James Hyde).
Yet, after a decade away from home, Diane decided to return to Genoa City and reunite with her son Kyle Abbott (Michael Mealor). Although Kyle was hesitant at first, he and Diane slowly made amends. But her past could put him and the rest of the Abbotts in danger.
Diane Jenkins' past comes back to haunt her on 'The Young and the Restless'
Upon returning to Genoa City, Diane said goodbye to Taylor and returned to her old life. Yet, her past in California came back to haunt her. Thanks to Phyllis and Nikki, they dug up secrets about Diane and helped bring Jeremy to town. Diane's already explained her side of the story to Jack and Kyle.
Jeremy is a dangerous man; she became romantically involved, and unbeknownst to her, Jeremy was using her as part of his money-laundering scheme. After Jeremy was arrested, Diane fled town. But now that he's out of prison, he's tracked down Diane, wanting the money she stole from him.
Diane and Jack hatched a plot to get rid of Jeremy by framing him for sealing Nikki's necklace. With Jeremy out of the picture, Diane is free. However, more trouble is on the way. According to Soaps.com, The Young and the Restless spoilers indicate Daine faces the heat when Nikki accuses her of stealing the necklace.
Aside from nikki breathing down her neck, Diane will also have to deal with Jeremy, who's quest for reveng has been turned up a notch.