'The Young and the Restless': The Likely Reason Why the Show Acts as If Keemo Abbott Doesn't Exist
If you aren't in tune with your The Young and the Restless history, then you may think that longtime legacy character, Jack Abbott, only has one child, Kyle Abbott. But that's far from the truth. Jack actually has an older son, named Keemo Abbott. But the show rarely mentions this character of the storyline as a whole.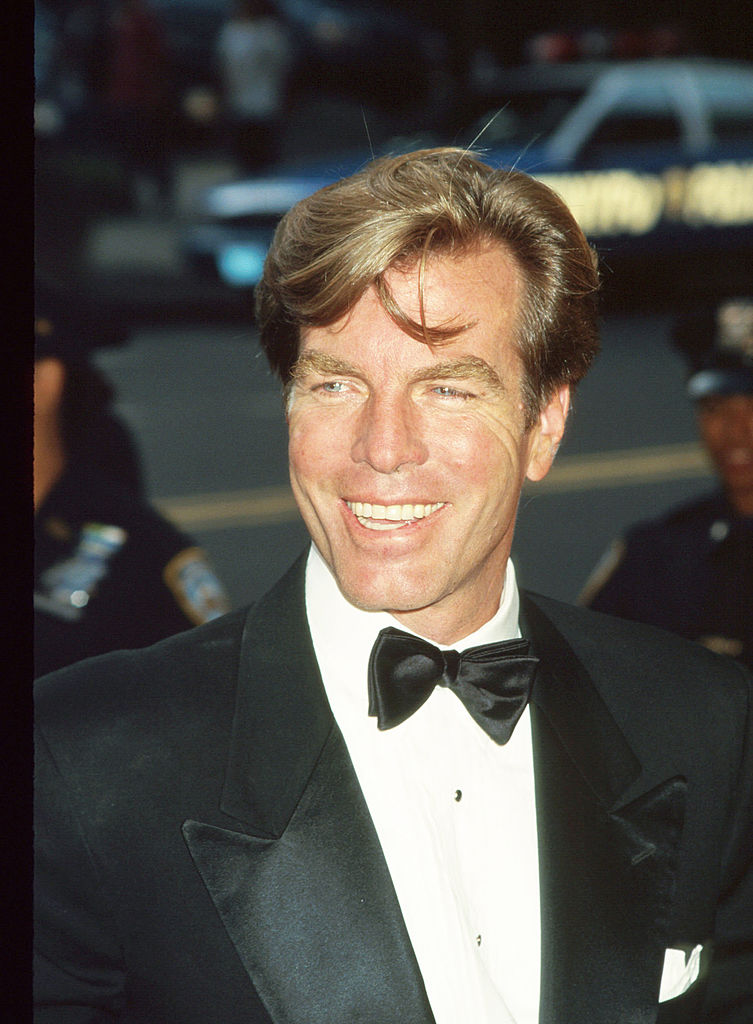 Who is Keemo Abbott
Keemo is the son of Jack Abbott and his former wife, Luan Volien. He is the product of a romance between Jack and Luan when Jack was a soldier in Vietnam. Christine Blair met Luan and learned that her son was still living in the jungles in Vietnam. Keemo was found by Christine and Paul Williams. Christine later put the facts together and realized that Jack was in a romance with Luan and Keemo was their son. Jack and Luan were able to reunite with one another.
Keemo ends up coming to Genoa City as well but is angry at his parents for leaving him. He also is especially mad at Luan as he thought his father, who was American, didn't care about him. Luan and Jack got married and he and Keemo started to have a relationship. But Jack's ex-fiance, Mari Jo Mason, doesn't like that Jack and Luan are together and begins sleeping with Keemo. He breaks it off after he gets tired of being used.
Luan ends up dying from an illness. When Keemo finds out that Jack knew that Luan was sick, he accused him of taking up time that he and his younger half-sister, Mai, would have had with her. Still, he ends p forgiving Jack and then decides to leave down with Mai, much to Jack's disappointment. Jack ends up getting back with Mari Jo and marries her. Keemo sends him a fax, warning him about her. This is the last major thing that we've heard from Keemo to this date.
RELATED: 'The Young and the Restless': 4 Characters Who Should Return to the Show When Production Resumes
Peter Bergman is not a fan of the storyline
It seems to be well-known that Bergman himself may actually be the reason why not only is Keemo not on-screen, he barely acknowledged at all on the show. In multiple interviews, it has been insinuated that the actor is not a huge fan of the Keemo storyline.
RELATED: 'The Young and the Restless': Why the Death of Colleen Carlton Is One of the Show's Most Polarizing Storylines Ever

A 2019 USA Today interview with Bergman for the 30th anniversary of the show reads:
Bergman was less fond of other Jack narratives – including his romantic reunion with Luan, a woman he met while serving in Vietnam with whom he had a son. "Everyone knows that's kind of a standard joke with Peter Bergman," he says. "Just bring up Keemo and he starts to wince." For Bergman, Jack's lookalike – found in a Peruvian prison – was also too "outlandish." He says he prefers "things that are based a little more in reality."
Fans want Keemo back on the show and recognized
"Can we talk about *every* written off child eventually comes back but Jack's son Keemo is never even mentioned. IDC if Peter Bergman didn't like the story. Keemo exists and he's part of a legacy family," tweeted one fan.
Some even though the recent storyline between Jack's other son, Kyle, and his newfound Abbott cousin, Theo, should have been a brother rivalry storyline with Keemo. "Then there's the always missing Keemo. Who is Jack's son-even if Peter Bergman doesn't remember that," said a viewer. "So many storylines by just introducing him. This "rivalrly [sic]" they have between Kyle and Theo would play so much better if it was between Keemo and Kyle-Jack's sons that he had."
"They were better off killing Keemo if they're never gonna mention him again. Don't nobody give a d**n if Peter Bergman didn't like the story back in the day," wrote someone else.
The Young and the Restless airs weekdays on CBS.