'The Young and the Restless': Victoria Might Have a New Man
There are so many relationship changes on 'The Young and the Restless,' which is something that really holds everyone's attention.
The Young and the Restless has been keeping fans entertained for years. With dramatic storylines, scandals, and all the unexpected twists that anyone could hope for, the show never fails to keep audiences engaged.
Revolving mainly around the Abbotts, Chancellors, and Newmans, there is plenty of romance, betrayal, and some of the wealthiest businesspeople in Genoa City. Naturally, the show has won an astonishing number of Daytime Emmy awards — over 50 in total. It is basically what anyone would expect from such a popular soap opera, and fortunately, the show doesn't appear to be going anywhere anytime soon.
There are so many relationship changes on the show, which is something that really holds everyone's attention.
Let's discuss The Young and the Restless, and how Victoria might have a new man.
Who exactly is Victoria?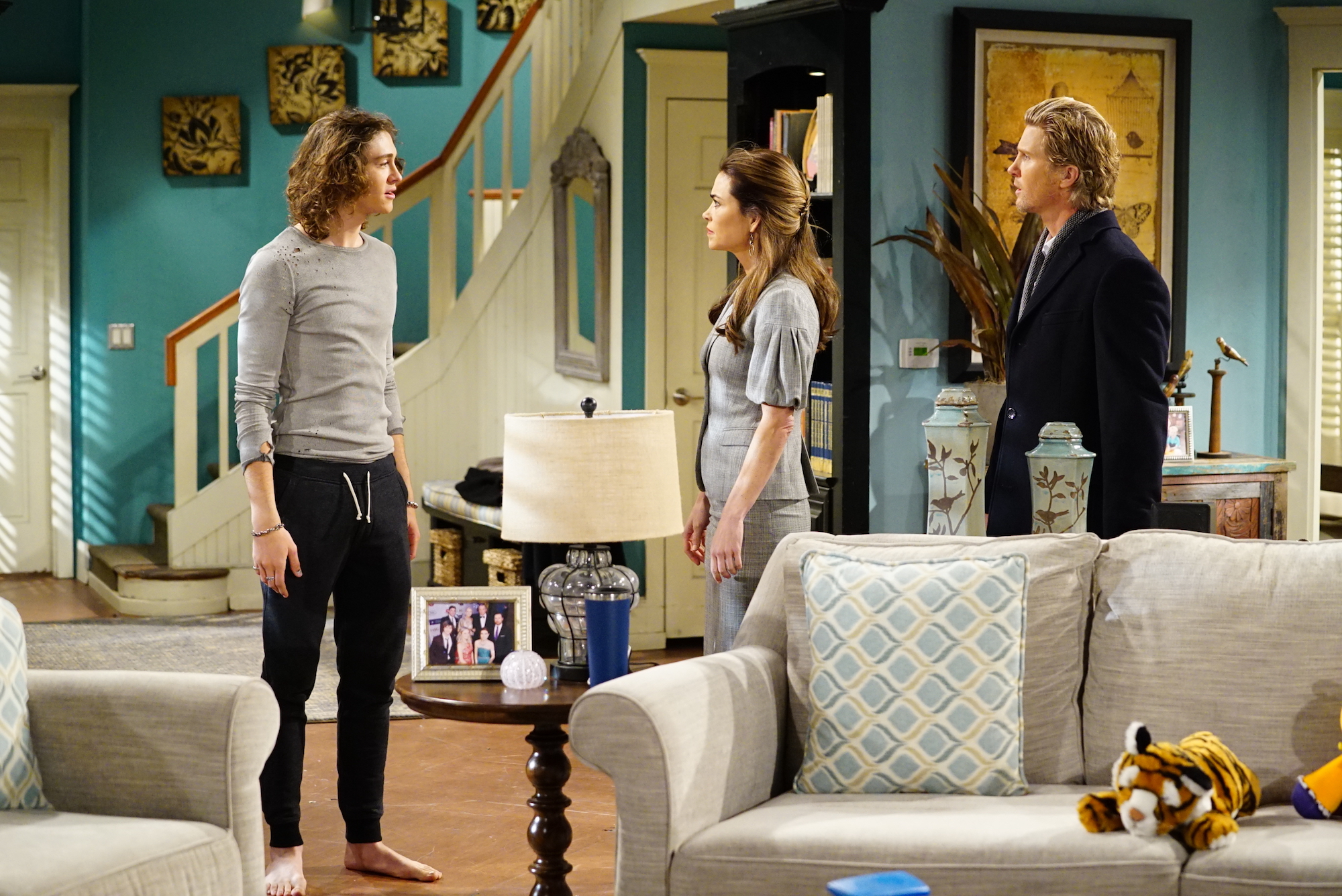 Vanessa was actually born on the show, so she grew up right in front of millions of fans. Since 2005, Victoria has been portrayed by actress Amelia Heinle, and prior to that, the role was played by Heather Tom.
Victoria has had quite a few adventures on the show, such as being saved from drowning, going off to a boarding school, and single-handedly destroying more than one relationship.
Over the years, we have also seen Victoria deal with a stalker, get married and divorced several times, and witness two murders. That's quite a lot for anyone to experience, and it doesn't end there.
She has been involved in love triangles and affairs, and it is pretty safe to say that Victoria is one character who certainly knows how to keep the drama coming.
Victoria's most recent and notable relationships
At times, it has been a little difficult for fans to keep up with all the recent love interests that Victoria has had on The Young and the Restless. She was previously married to Brad, although that only lasted a short time. Some other notable relationships were with Cole, who she also married, and it didn't go as smoothly as most fans had hoped.
He had wandering eyes which ultimately led to major issues and finally the end of their relationship. Victoria met J.T. and showed interest in him, and their relationship was difficult, to say the least.
There was plenty of abuse, and even though he and Victoria ended up married, it was clear that she deserved better. She was close with Ben, also known as "Stitch", and although starting off as enemies, Victoria also formed a relationship with Billy.
He was a great person for her to be with, sticking by her side through some traumatic incidents such as an arrest and even a miscarriage. Even though they have married and divorced, fans have been delighted to see that they have had a few hookups since the marriage ended. 
Victoria might have a new man
Not surprisingly, it looks as if Victoria might be about to enter into yet another relationship sometime soon.
According to Soap Opera Digest, Robert Gossett has a new role on The Young and the Restless, and he and Victoria seem to have quite the connection. Gossett will portray Dan Szymborski, and he just might be Victoria's newest love interest.
It definitely appears as if this is the case, given how Dan and Victoria get along so well and understand each other on a deep level. Time will tell as to what will happen with these two, and no matter what unfolds, it is certain to make for an amazing new storyline on the show.