'The Young and the Restless' Weekly Recap: Chelsea's Back to Reclaim What's Hers
The Young and the Restless recap has plenty of buzz-worthy moments. Chelsea Lawson's (Melissa Claire Egan) return to Genoa City is the most significant moment. But there was loads of drama surrounding everyone's favorite residents. Let's take a look at the highlights of the week.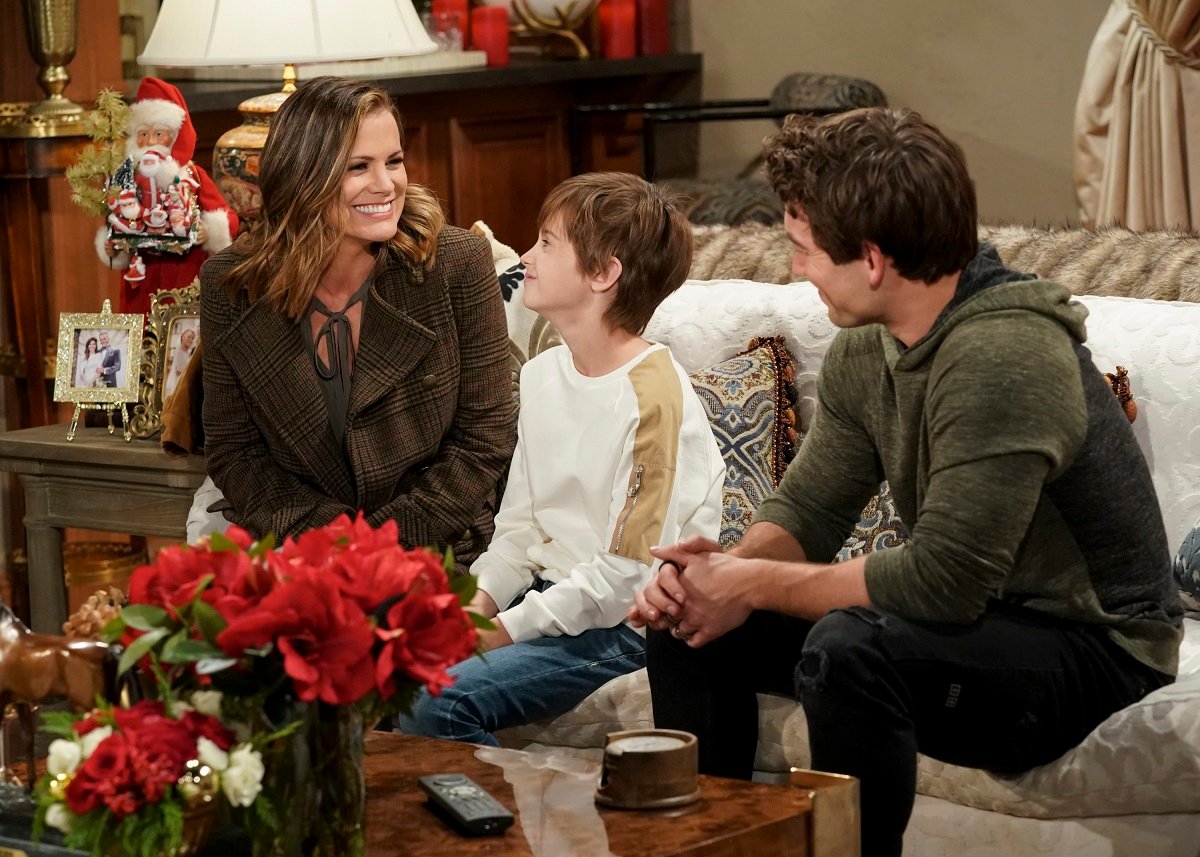 'The Young and the Restless' recap Chelsea Lawson's return spells trouble
The weekly recap kicks off with Chelsea's return to The Young and the Restless. The fashion designer was out of town, tending to her mother, Anita Lawson (Catherine Bach), recovering from hip surgery. Chelsea shared a joyful reunion with her son Conner Newman (Judah Mackey), yet not everyone was thrilled to see her.
Adam Newman (Mark Grossman) made it clear to his ex-wife that they're not getting back together. Yet, he did offer Chelsea a job at Newman Fashion. After meeting with her new co-worker and Adam's girlfriend, Sally Spectra (Courtney Hope), Chelsea accepted the offer.
RELATED: 'The Young and the Restless': Sally Meets Her Match in Chelsea
However, it seems Chelsea's attention will be more on Sally than the fashion. Chelsea knows the redhead has designs for Adam, and she's plotting to put a stop to it before the relationship escalates further.
Chance Chancellor and Devon Hamilton clash over baby Dominic
Readjusting to everyday life isn't easy for Chance Chancellor (Conner Floyd). Chance confided in Devon Hamilton (Bryton James) about his fears and memories of what happened in Spain. Of course, Devon is worried about how Chance's behavior will affect baby Dominic.
Later Christine Blair (Lauralee Bell) told Chance that the terrorist responsible for the bombing was caught. Although the good news lightened Chance's mood, it diminished when he overheard Devon telling Dominic he'd be seeing more of him. As expected, it looks like Chance and Devon will be fighting over baby Dominic.
Nikki Newman plays peacemaker
The Newman family is prone to drama on The Young and the Restless. Recently, Nick Newman (Joshua Morrow) has fought with his father, Victor Newman (Eric Braeden). Not wanting anything to ruin their holiday, Nikki Newman (Melody Thomas Scott) was left to play peacemaker.
Nikki resorted to dirty tactics by faking an emergency text to Nick, but her plan worked. Father and son had a long chat and worked out their differences. So it appears it'll be a Merry Christmas for the Newmans.
Billy Abbott fakes a downward spiral on 'The Young and the Restless'
The war between Billy Abbott (Jason Thompson) and Adam continues on The Young and the Restless. After Adam and Victor got the upper hand with the Jesse Gaines (Jamison Jones) ordeal, Billy was out at Chance Com. Yet, he hasn't forgotten about Adam and Victor's trickery. Billy's now taking a play out of their gamebook in their never-ending battle.
RELATED: 'The Young and the Restless': Fans Want Lily to Dump Billy
Knowing that Adam sent Sally to spy on him, Billy is faking a downward spiral. With Lily Winters' (Christel Khalil) help, Billy's pretending to drink and gamble again. The couple is doing an excellent job of making everyone think he fell off the wagon.
Although they're trying to keep their charade a secret, according to Soaps.com, they tell Jack Abbott (Peter Bergman) of their plan. As Billy's older brother, Jack will have plenty to say about the scheme.