'The Young and the Restless': What Is Doug Davidson's Net Worth and Is He Related to CoStar Eileen Davidson?
Doug Davidson is The Young and the Restless star with the most appearances to date. The actor plays Detective Paul Williams and has been involved with the show since 1978. That's a whopping two years before legendary Y&R star, Eric Braeden, joined as Victor Newman. With the recent news that he may have been fired (again) what's Davidson's net worth and is he related to former castmember, Eileen Davidson?
Fans of 'The Young and the Restless' petition for Doug Davidson's return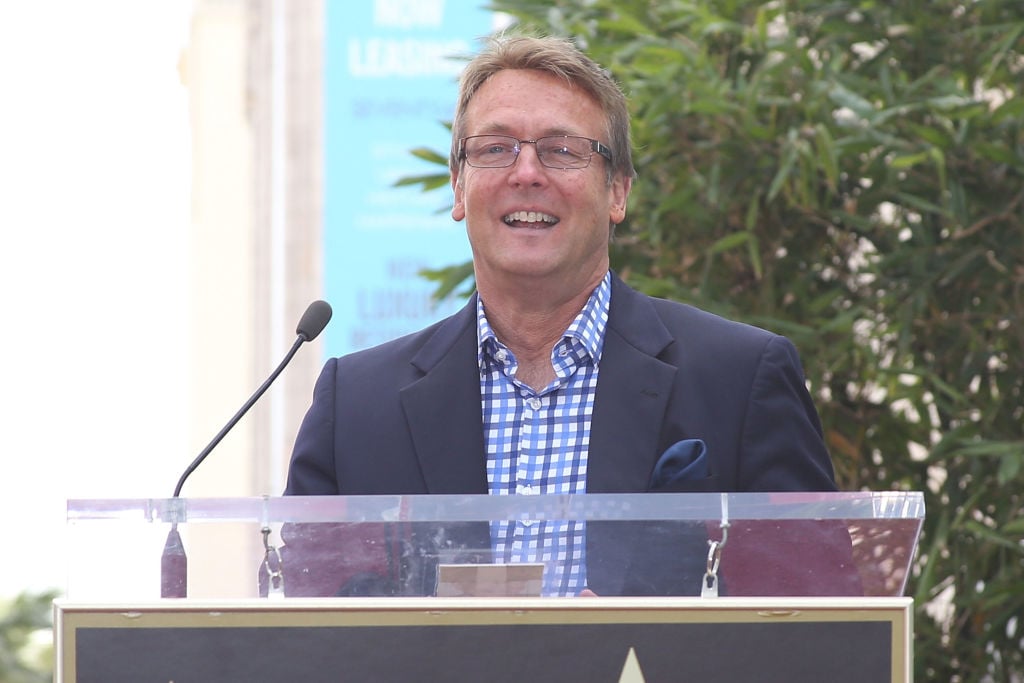 Actor and producer, Doug Davidson, is a married father of two, but also a daytime TV icon. The Young and the Restless wouldn't be nearly as complete without Davidson's contribution in over 3,000 episodes.
Detective Paul Williams hasn't been seen as much over the last few years and fans noticed. In September 2018, the veteran was let go of Y&R. He confirmed the news in multiple interviews and tweets via social media.
The departure was such a shock, fans took to petition boards to get the actor back on board. The outcry — from castmates like Braeden, as well — must've worked. By February 2019, CBS announced Davidson would return to Genoa City.
However, Davidson recently addressed new fan concerns via tweet saying, "I have no shows left to air and no dates scheduled. I guess I'll let you draw your own conclusions."
Due to the coronavirus (COVID-19) pandemic, many shows have shut down production, including daytime soaps like Y&R. Regardless of contract-status, there is a slew of petitions to save the fan-favorite.
One petition in particular states:

"After 41 years of loyalty & commitment to CBS, Emmy award-winning actor, Doug Davidson is NOT receiving the storylines and/or airtime he deserves. Please show your support in wanting a more integral role for "Chief Paul Williams" on 'Young and The Restless' by signing this petition. In an industry where top executives are rewarded and paid an exorbitant amount of money to go away for questionable behavior, someone of Doug's character, talent and grace being "discarded" is unconscionable!!!"

Daily Soap Dish
Are Davidson and co-star Eileen Davidson related?
One question that's come up through the years of The Young and the Restless's inclusion of Eileen Davidson in 1982, is whether or not she is related to her co-star, [Doug].
While it's odd that two of the show's biggest celebrities happen to have the same last name, they aren't related in real life. They did, however, share a brief romance on the show (but it didn't last).
[Doug] Davidson is married to his wife, Cindy Fisher, who played Rebecca on Y&R in the 1980s. The two have been married since 1984.
Meanwhile, [Eileen] Davidson — who left Y&R in 2018 — is on her third marriage to former pro-tennis player, Vincent Van Patten. They've been married since 2003 and have one child together (and two from a previous relationship).
What is Davidson's net worth?
According to Celebrity Net Worth, Davidson is worth an estimated $4 million. The Daytime Emmy Award winner has starred in films and often makes appearances related to the soap opera world.
We can't confirm whether producers will re-instate Davidson's full-time status on The Young and the Restless just yet but if fans have a say, they will.
The Young and the Restless airs weekdays on CBS.