'The Young and the Restless': What Really Happened to Beth Maitland's Ex-Husband?
Plenty of daytime soap stars make the news for reasons outside of their respective show. Some, however, rarely receive a negative headline for whatever happens in their personal life. Beth Maitland is one example of keeping private life private. The Young and the Restless actress recently suffered a great loss but by the way Maitland keeps her life under wraps, many wouldn't know. Here's what we know.
Who is Beth Maitland's ex-husband?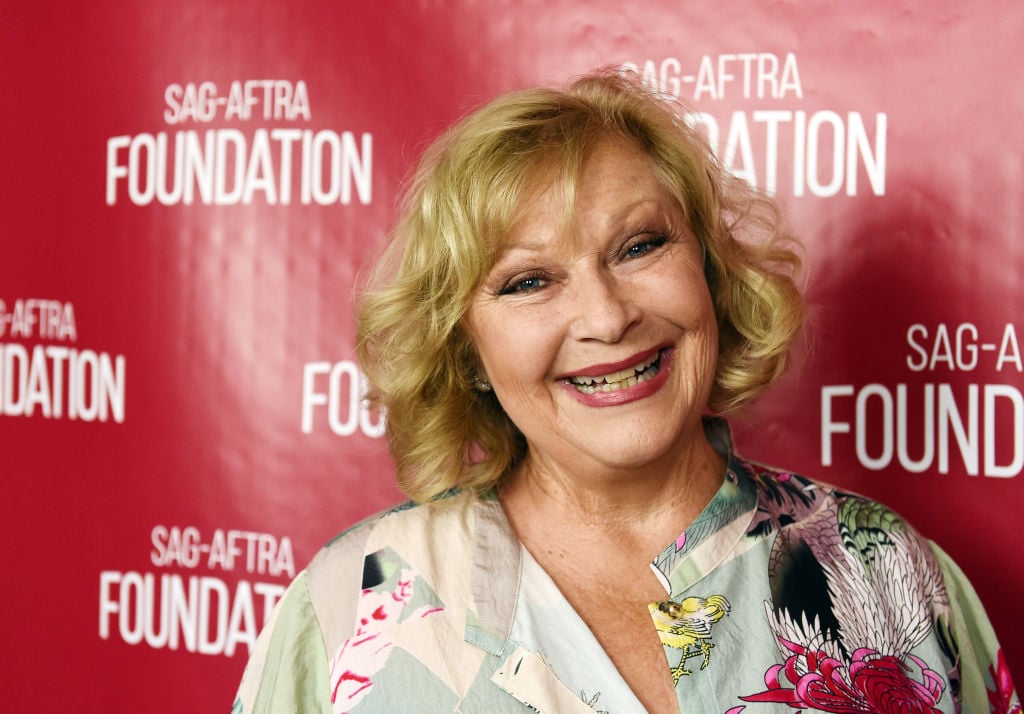 Beth Maitland joined the cast of The Young and the Restless as Traci Abbott in 1984. Since then, Maitland's only had six other credits, including TV movies, and a couple of other cameos. On-screen, Maitland romanced the likes of Brad Carlton (Don Diamont), whose relationship would transition to a deep friendship over the years.
In 1989, Maitland married Christopher Banninger. His work spanned from the 1987 science fiction movie, Rolling Vengeance, to his most recent work in General Hospital. The score mixer and music effects mixer spent much of his career in TV and film.
Some of Banninger's other credits include Unhappily Ever After, Almost Perfect, The Parkers, Men at Work, and The Odd Couple reboot. He was Emmy-nominated and won in 2012 via Outstanding Achievement in Live and Direct to Tape Sound Mixing for a Drama Series for the online version of All My Children. according to Maitland.
There's little information available about Maitland and Banninger's marriage, aside from the fact that they share one daughter, Emelia. She is a bassoonist who graduated from the Royal Academy of Music at the University of London with a Master of Arts.
Multiple sources claim Maitland and Banninger met through work since Banninger's expertise lies heavily in daytime soaps.
Banninger filed for divorce in 2018
After 26 years of marriage, Banninger filed for divorce. On Valentine's Day 2016 (ouch), the sound mixer cited "irreconcilable differences." According to reports obtained by The Blast, the two came to an agreement as to how they'd divide community property.
Neither sought spousal support and the divorce finalized in 2018. Interestingly enough, Maitland joined Instagram in late 2016 stating "
TRACI ABBOTT is in the house! #YR."
That same day, The Young and the Restless star uploaded a photo of her "holiday hairdo," showing off a carefree smile.
How did Banninger die?
While there was little fuss over Maitland and Banninger's divorce, there seems to be even less of one in regards to Banninger's sudden death. According to Soaps.Com, Banninger died on Oct. 31, 2019, from a massive heart attack.
The outlet included Maitland's response to his death.
"He passed away with no pain and with dear friends holding his hand. He is survived by our daughter Emelia, and although you may know we were recently divorced, I have spent 35 years of loving this man with every ounce of me and I feel so sorry for the pain this loss brings to so many of you who loved him too," she said.
Maitland's social media accounts stayed mostly silent as she grieved with their only child. Nearly a month later, the Y&R star took to Instagram again with a photo of herself and Emelia.
"Even in the dark there is music," she captioned the picture.
With so little of Maitland personal tragedies mentioned in the news — and how joyous the actress presets herself — Y&R fans would never know any of this happened. Perhaps that's exactly why her career has lasted as long as it has.
The Young and the Restless airs weekdays on CBS.