'The Young and the Restless': What to Expect for Victor and Nikki's Theme Week
COVID-19 has caused unprecedented shifts in television and film, but one genre that's really had to learn to pivot is daytime soap operas. Beloved soaps such as The Bold and the Beautiful and The Young and the Restless adjusted their schedules to account for production shutdowns.
Without new episodes in the tank, networks are mining their vaults to air classics. CBS is doing that the week of May 4 for The Young and the Restless, strolling down memory lane with series' most famous couple: Victor and Nikki Newman. They have a long, long, long history in Genoa City.
For the upcoming theme week, the title is "Victor and Nikki: A Lifetime of Love" and the show will step back in time—as far as 1981—to explore their relationship. CBS shared which episodes viewers can expect to see for the special airing.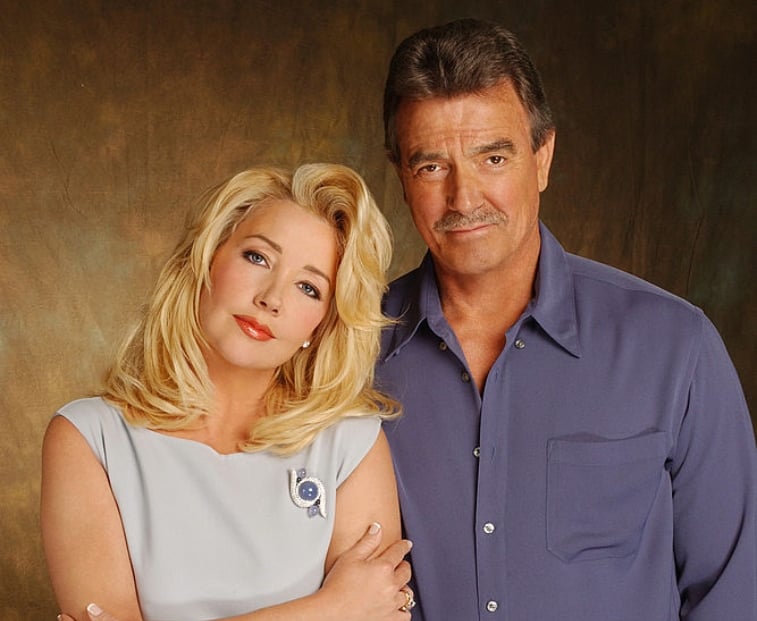 May 4
According to the network's press release, the Oct 31, 1981 episode will air featuring Nikki's first visit to Newman Ranch. This won't mark pair's first meeting (which was at The Bayou strip club) but it was an opportunity for Victor to get his friend's opinion on Nikki Reed.
May 5
With Victor and Ashley broken up, Nikki hopes for reconciliation with her former husband. Phillip makes plans for a future with Cricket. This episode originally aired August 17, 1987.
May 6
Nikki, married to Jack Abbott, seeks to antagonize her ex Victor by putting on a show at the Colonnade Room. The scene where she strips down to her lingerie and Jack and Victor exchanging words is pretty funny.
This June 1990 episode also features Drucilla in trouble, and Sheila going out of her way to snag Dr. Scott Grainger's attention from Lauren Fenmore.
May 7
After years of love and breakups, Victor and Nikki find themselves apart but fighting their feelings for one another. Nick and Sharon are having marital issues, and Katherine tries to sabotage Jill's relationship with Keith Dennison in this episode that originally aired April 14, 1998.
May 8
CBS is switching decades with this throwback episode from September 2002. Victor and Nikki are remarried at the Colonnade Room, the site of their first wedding. Elsewhere, while Ashley Abbott is trying to keep a secret.
CBS plans to run a similar programming schedule for The Bold and the Beautiful, showing classic wedding episodes for the entire week.
According to The Wrap, the network ran out of new episodes for both shows on April 23, so it will continue to reach into the past and treat fans to some of the series' most legendary moments.
The Young and the Restless has been on the air since 1973 and has nearly 50 years' worth of episodes to revisit. In a press release, CBS Executive VP of Entertainment Amy Reisenbach stated:
"It's incredibly fun to offer fans an opportunity to look back at such memorable moments from Y&R and B&B. Both of these shows have extraordinary legacies, and these specially curated episodes are only a small portion of what we hope to be able to present in the coming weeks."
The Young and the Restless airs weekdays at 12:30 p.m. EST.