'The Young and the Restless': Who Is Worth More — Tracey Bregman or Christian LeBlanc?
For years, Tracey Bregman and Christian LeBlanc are the kind of soap opera relationships others can learn from. Since their 2005 marriage on The Young and the Restless, they've remained one of the industry's major [fictional] power couples. Which of the two stars who play them — Tracey Bregman and Christian LeBlanc — is worth more?
Tracey Bregman credits adding an 'e' to her name for landing 'The Young and the Restless'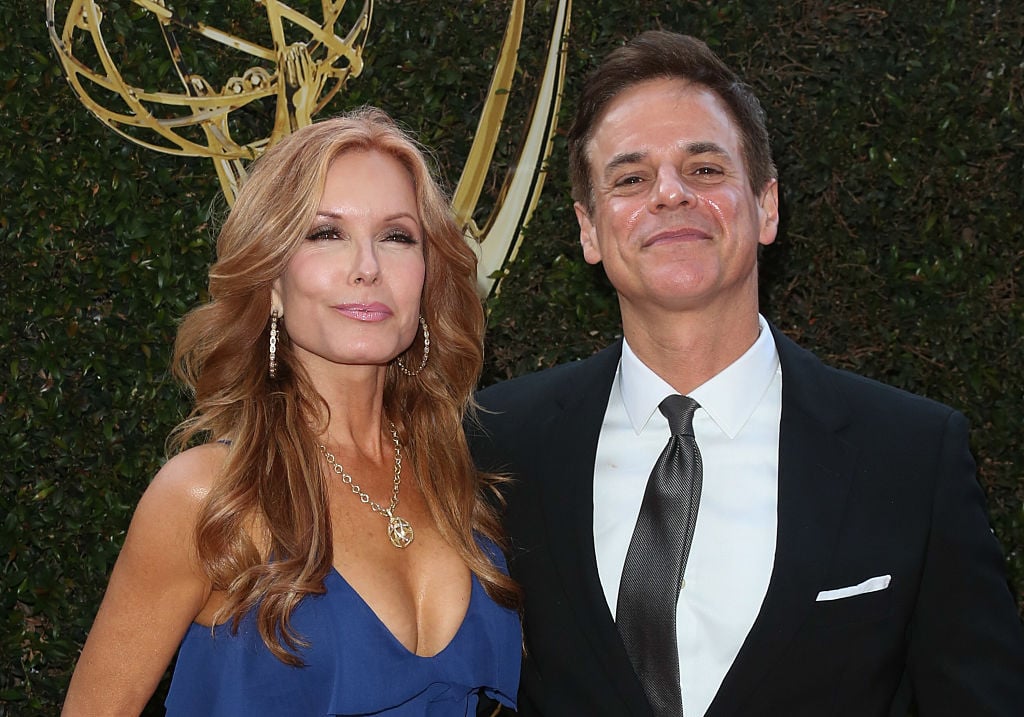 The Young and the Restless star, Tracey Bregman, had "humble" beginnings while growing upon Munich, Germany with her parents, composer, Buddy Bregman, and actress, Suzanne Lloyd.
Bregman's family moved to the sun and sand of California when she was 10 years old and she began acting a year later. Her first official IMDb credit is listed as "uncredited" in the TV movie, Three On a Date.
11 years and many projects later — including a recurring role on Days Of Our Lives — Bregman landed the 1984 role of Lauren Fenmore on The Young and the Restless, though her IMDb bio says she auditioned for the role of Patty Williams.
Lauren was created specifically for Bregman and she's maintained the role for close to 40 years now — something she credits to an astrologist's recommendation, as stated by IMDb, to "help with her career."
In the early 1980s, Bregman added an "e" to Tracy and a month later, The Young and the Restless came along.
Christian LeBlanc previously crossed over into other daytime dramas
Bregman's on-screen husband is played by [Jules] Christian LeBlanc. He stems from the Fort Bragg, North Carolina area and his first credit is the 1986 TV series, Riptide where he played wedding guest, Johnny Farnell.
LeBlanc's soap opera days began around the time of Bregman. In 1983, he joined the ranks of As the World Turns where he first played the role of Y&R's Michael Baldwin. Once a firm member of Y&R, he would later cross back over to ATWT, helping characters in a custody suit.
Since 1991, LeBlanc has played Michael on Y&R, off-and-on with breaks throughout. He's accumulated multiple Daytime Emmy Award nominations and multiple wins for Outstanding Lead Actor in a Drama Series (like Bregman who also snagged nominations and wins).
Both Bregman and LeBlanc appeared in Reba McEntire's 2010 video, I Keep On Loving You, which perfectly sums up their characters' journey on The Young and the Restless as they are one of the only couples who've remained faithful to one another through their daytime drama run.
Which 'Y&R' star is worth more?
According to Celebrity Net Worth, Bregman is worth an estimated $7 million. This is mostly due to her acting gigs and other promotional endeavors. LeBlanc's net worth, however, isn't as easily found. Estimates range from $1.7 million to upwards of $5 million.
For this round, Bregman, who owns a clothing boutique on Y&R, is likely worth more. Though, LeBlanc, who plays a lawyer on Y&R, may have more income not yet listed that could push his net worth to even playing ground.
The Young and the Restless airs weekdays on CBS.