'The Young and the Restless': Who Played Villain Sheila Carter and Where Is She Now?
While most shows are on hiatus, The Young and the Restless continues airing an encore presentation of iconic episodes. The most recent theme is "villains" and you can't talk villains without remembering one of Y&R's most iconic, Sheila Carter. Who played her and what is she up to now?
Sheila Carter is an iconic 'The Young and the Restless' villain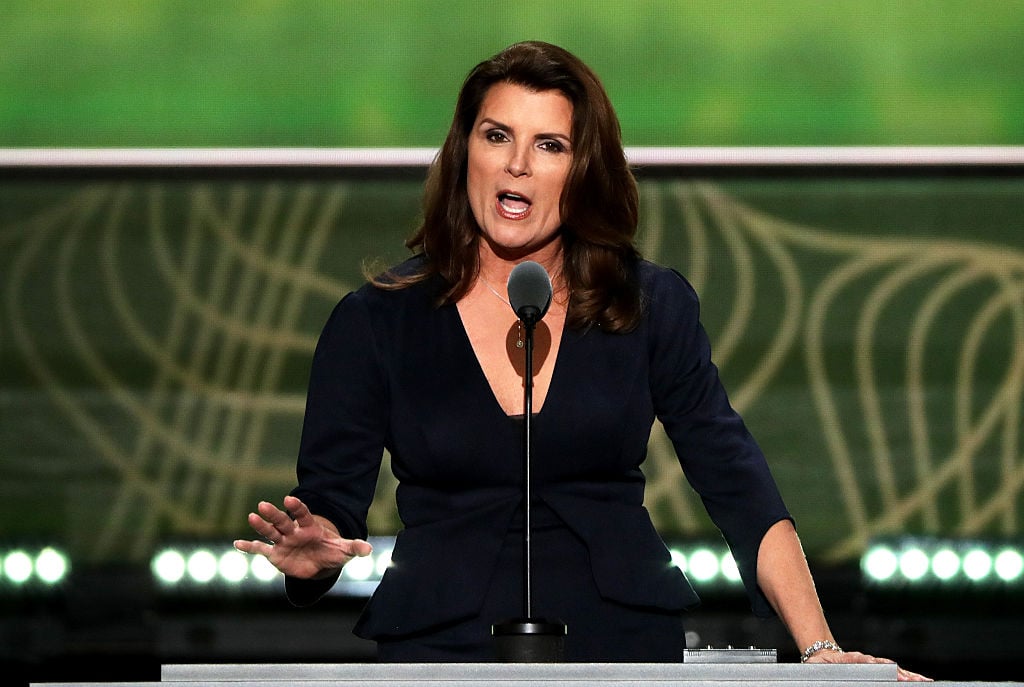 In 1990, The Young and the Restless (and The Bold and the Beautiful) first introduced Sheila Carter and played the part through multiple intervals until 2006.
Sheila's first signs of becoming the show's villain happened when she developed an unhealthy obsession with the married Dr. Scott Grainger. He was married to Lauren Fenmore (Tracey Bregman) at the time, which began one of the show's longest feuds.
When the actress who played Sheila chose not to renew her contract, the character underwent plastic surgery to look like Phyllis Summers (Michelle Stafford, who took over the role).
In true soap fashion, the surgery was reversed and Sheila's face was restored when the actress returned. She moved back and forth between sets of Y&R and The Bold and the Beautiful for years.
Over the years, Sheila has tried to kill many of the show's characters and conflict with many others in both Y&R and B&B.
Who played Sheila Carter?
Kimberlin Brown Pelzer played Sheila Carter for 28 years total on both Y&R and B&B. The Hayward, California native started off as a model. Her first role was as "Model #2" on Fantasy Island in 1984.
Pelzer went on to guest star on shows like Dragnet and Diagnosis Murder before settling into daytime TV on Another World, Port Charles, General Hospital, One Life to Live, and All My Children.
The Daytime Emmy Award nominee for "Best Supporting Actress" has been killed off multiple soaps only to return years later. Her recent work includes TV drama series, The Rich and the Ruthless. She also started her own interior design company in 2012 and is a busy mom of two who just celebrated 29 years of marriage to her husband, Gary.
What is Brown up to now?
Brown took a break from acting to turn her activism in conservative politics into a political run. In 2017, Brown announced a run in California's 36th Congressional District, U.S. House of Representatives. She received enough votes to make the November ballot for the House of Representatives.
Things didn't go as Brown hoped. In November 2018, Democrat Raul Ruiz defeated Brown.
"I have been making efforts to contact Raul Ruiz since 7 a.m. and want to congratulate him on his victory last night. I can only hope that he moves forward by representing all the voices of our wonderful district,"she said at the time, via Soaps She Knows.
"Thank you to all my supporters who stood by me throughout the campaign. We fought hard and I'm truly grateful for my team of volunteers & my entire community of amazing people, really Amazing!! "
The actress currently lives in Palm Springs. Her son is newly engaged and Pelzer remains active on social media. For now, her return to daytime drama, specifically The Young and the Restless, is unknown.