'The Young and the Restless': Why Hunter King Compares Her Emmy Win to 'Mean Girls'
When Hunter King won her first Emmy in 2014, she compared it to a famous scene in 'Mean Girls'.
Winning an award is a special moment for many people in showbiz, and every actor has their own feeling about what it is like to walk up on stage to accept a coveted award for their work.
The Young and the Restless star Hunter King seems to know this quite well. She has won two Daytime Emmy Awards for playing Summer Newman on the famous soap opera. For King, there were a lot of emotions when she accepted her Emmy on stage for the first time, but one that might be surprising for fans is the fact that she compared it to a scene in the movie Mean Girls.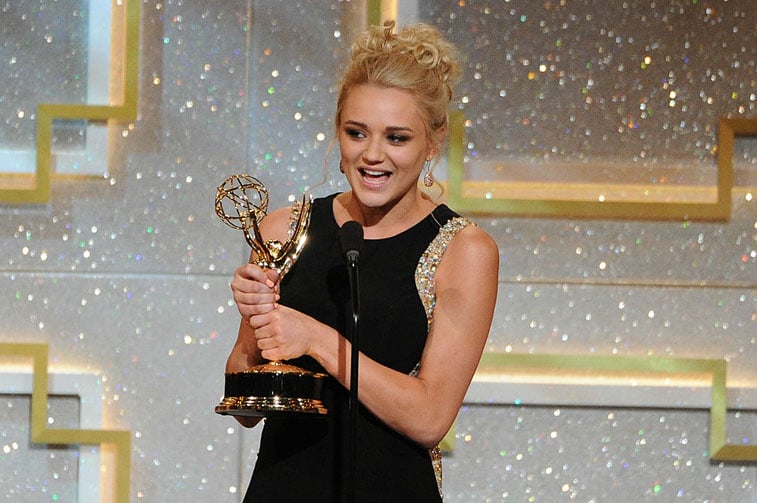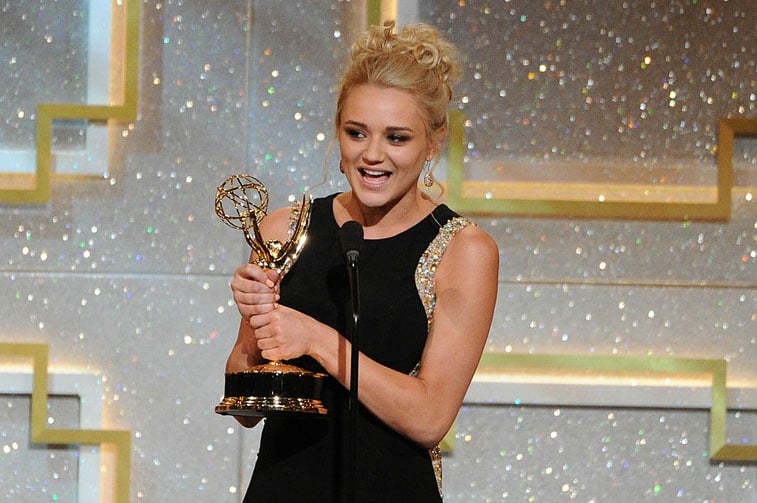 Hunter King's history on 'The Young and the Restless'
King started acting at a young age. She began her career with guest roles on TV shows like Roswell, Dexter, and Hannah Montana. This eventually led to a main role on the short-lived drama Hollywood Heights when she was a teenager.
In 2012, joined the cast of Y&R as Summer, Nick Newman's daughter with his ex-wife Phyllis Summers. King ended up becoming the actress who has portrayed Summer for the longest amount of time.
Throughout her years on Y&R, King also got to see Summer get married twice, fall in love with different people, and find out who her real father is.
For her work as Summer, King has won two Emmy Awards in the Outstanding Younger Actress in a Drama Series category.
Why Hunter King compares her first Emmy win to a moment in 'Mean Girls'
King's first Emmy win came in 2014, about two years after her debut on Y&R. Speaking to Soap Opera Digest's podcast, Dishing With Soap, King shared that it was definitely a memorable night for her and that she "partied hard" with her mother.
However, when she accepted the award on stage, it felt like a scene toward the end of the movie Mean Girls.
"I couldn't believe – I still can't believe it – that I won," King said. "With all the people in my category and watching the clips of their tapes, I'm like, 'They're so talented.' I wanted to be, like, that moment in Mean Girls where she breaks up a part of her tiara and throw it to the people in the crowd. I wanted to do that with my Emmy."
Hunter King keeps one of her Emmy Awards in the bathroom
Of course, King ultimately took home her Emmy in one piece. As she told Soap Opera Digest, they are still on display around her home, though she actually has one in her bathroom.
"I keep one of [my awards] in the bathroom upstairs… on the back of the toilet," King admitted. "It's just a good conversation starter when people come over and they're like, 'Wait, what? An Emmy's in the bathroom?'"
Meanwhile, the other Emmy gets moved around to various places around her home, such as her kitchen and pantry. King lives with her sister and frequently receives a lot of guests, and she seems to enjoy seeing people's reactions when they see an Emmy in an unexpected location.