'The Young and the Restless': Why Hunter King Keeps Her Emmy Award in the Bathroom
"The Young and the Restless" star Hunter King has won two Emmy Awards, but why does she keep one of them in the bathroom?
The Young and the Restless has been on the air since 1973 and won over 100 awards over the years. Aside from Y&R's gripping story lines, fans have also fallen in love with the actors and actresses that grace their screens every weekday.
Hunter King is one actress who has become a big part of the show. She plays Summer Newman and has earned a few awards and nominations for her role. While a lot stars will keep their coveted award trophies in special glass cases or display shelves, King has chosen to put one of her Emmy Awards in the bathroom. Read on below to find out why.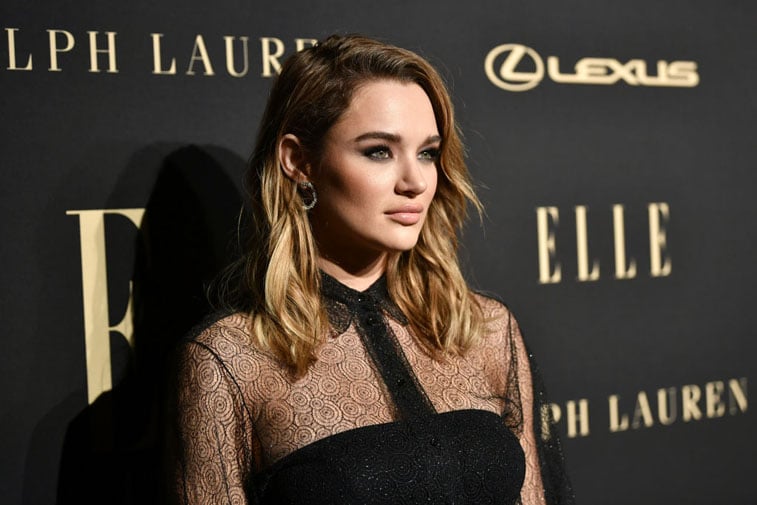 Hunter King has been on 'The Young and the Restless' since 2012
King started acting when she was a child. She had small guest roles on popular TV shows like Roswell, Dexter, and Hannah Montana. She also played a main role on the short-lived teen drama Hollywood Heights.
In 2012, she debuted on Y&R as Summer, the rebellious teenage daughter of Nick Newman and Phyllis Summers. While other actresses have portrayed Summer in the past, King became the person who has occupied the role for the longest amount of time.
King has also played Summer while the character was a part of many memorable story lines, such as her two marriages, her paternity drama with Nick Newman and Jack Abbott, and the mysterious death of her first husband, Austin Travers.
Hunter King has won two Daytime Emmy Awards
The first time King got nominated for a Daytime Emmy Award was in 2013 for Outstanding Younger Actress in a Drama Series. She ended up winning the award a year later and once again in 2015.
Although King has not won an Emmy since 2015, she still received nominations in both 2016 and 2017. In total, King has been nominated five times, putting her on the list of stars who have received the most nominations for the Outstanding Younger Actress in a Drama Series category.
Why Hunter King keeps one of her Emmy Awards in the bathroom
Getting an Emmy Award is no doubt a proud moment for many actors and actresses, and King has a special place for one of the awards that she received – her bathroom.
Speaking to Soap Opera Digest's podcast, King shared: "I keep one of [my awards] in the bathroom upstairs… on the back of the toilet. It's just a good conversation starter when people come over and they're like, 'Wait, what? An Emmy's in the bathroom?'"
As for her other award, King said that it does not have a fixed location. Sometimes it is in her kitchen, while other times it might be in her pantry. King admitted that she enjoys moving her award around "for fun" as well as to "creep people out."
Is Hunter King leaving 'The Young and the Restless'?
Earlier this year, it was announced that King had landed a lead role in an upcoming pilot on ABC called Prospect, leading many Y&R fans to wonder whether she was leaving the soap opera or not.
So far, not much information is known about this situation. It has not been revealed whether ABC would pick up Prospect or not, so King's future remains uncertain.