'The Young and the Restless': Will Fan-Favorite Billy Miller Ever Return to Genoa City?
Billy Miller played Billy Abbott on 'The Young and the Restless' for six years. He quickly became a fan-favorite. Will he ever reprise the role?
Yeats after Billy Miller's exit from The Young and the Restless, fans are still wondering if he'll ever return to Genoa City to reprise the role. Many versions of Billy Abbott have attempted to do what Miller did for the character, but none have lived up to the devoted Y&R fan expectations. That said, would Miller forget about his General Hospital days and return to Y&R?
Why did Billy Miller leave 'The Young and the Restless'?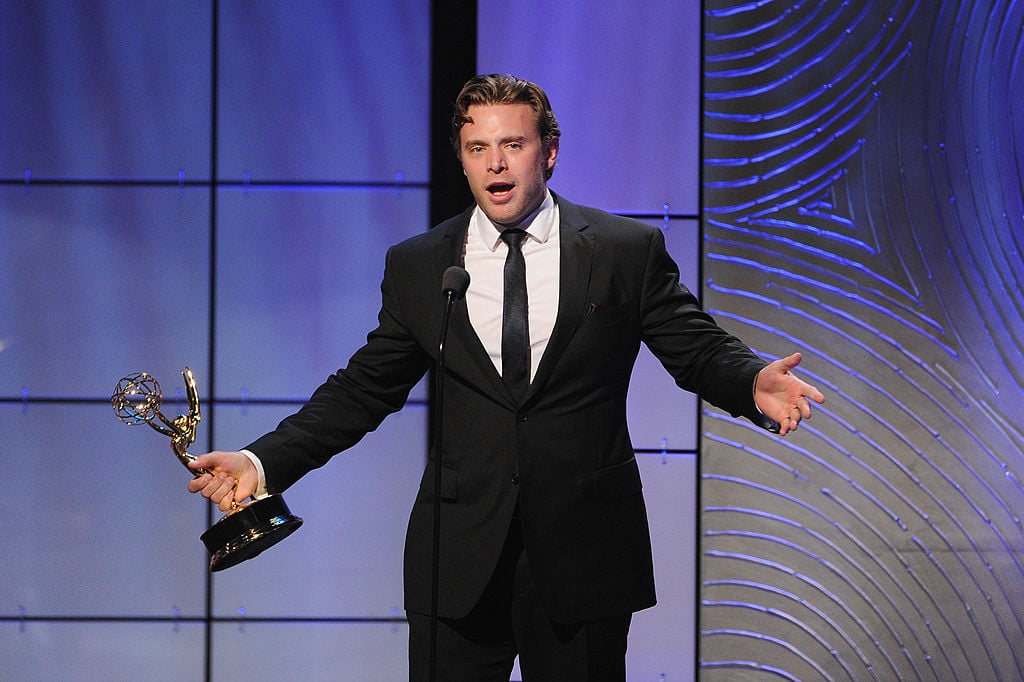 When a beloved character on daytime's top soap leaves, fans want to know what happened that caused the exit. Sometimes it's a contractual thing, others it's because the star wanted to pursue other endeavors.
In terms of Billy Miller's sudden departure from The Young and the Restless, it looks as though the end of Miller's contract came into play. The actor decided not to renew.
At the time, a CBS rep said: "As you know we cannot comment on any actors ongoing contract negotiations with the show. We have all seen the item in various magazines and websites but Billy has mentioned nothing to us. If and when it is official we will let you know."
Miller didn't comment on why he chose not to stay on Y&R. He joined General Hospital the same year, where he remained through 2019.
Miller may have been planning a return to another daytime soap
A recent spoiler leak via inside ABC sources suggested Miller may have planned to return to General Hospital as Drew Cain. Soap Dirt reported, "the source said the ABC soap was talking to a major male star about returning for a short-term arc, and that the character was a 'fan favorite' that many would love to see back on General Hospital."
Fans of GH remember Miller's character, Drew, allegedly died in a plane crash with Peter August (Wes Ramsey)to blame. But, Drew's body was never found. Obviously, this leaves room for Miller's return to Port Charles.
The problem, however, is that production shut down right around the time of contract negotiations for all GH actors. In fact, production for all daytime dramas — including The Young and the Restless —came to a screeching halt. This means any talks regarding cast changes will have to wait until the coronavirus (COVID-19) runs its course and business is up and running again.
Will Miller ever reprise his role on 'The Young and the Restless'?
Since coming back to Y&R after years away, some have cast doubt on head writer Josh Griffith's contribution to the show. Griffith replaced Mal Young after controversy struck the set and multiple stars left.
A lot of this, according to multiple sources, has to do with Phyllis' (Michelle Stafford) storyline and the direction of her character. The network reportedly paid a substantial amount to get Stafford back on the set, but her place on the show feels off, according to some.
Along with that, Jason Thompson's version of Billy Abbott hasn't sat well with the fan base in regards to his relationships with Victoria Newman (Amelia Heinle) and Amanda Sinclair (Mishael Morgan).
Since Miller departed GH, Thompson listed his California home for sale leading some to speculate he's leaving Y&R. Conversations around Thompson's end-of-contract date (which was January), may have had a stipulation stating he couldn't take on another daytime role for six months.
With that logic — and because Thompson's contract ended six months after Miller's ended with GH — it's easy to see why fans are clamoring for Miller to return to Genoa City to reprise his role as Billy Abbott again.
CBS, the actors, and their reps haven't yet confirmed or denied any of this as of yet. We'll keep you posted.
The Young and the Restless airs weekdays on CBS.