'The Young and the Restless': Will Sharon Ever Escape Adam and Stick With Rey?
Sharon on 'The Young and the Restless' has had other marriages and last names, but the whole list is too long to include here.
Soap operas are notorious for having love triangles. In recent times one of the most-watched has been that of Sharon Collins Newman Rosales (Sharon Case), her ex-Adam Newman (Mark Grossman), and her current husband, Rey Rosales (Jordi Vilasuso) on The Young and the Restless. Sharon has had other marriages and last names, but the whole list is too long to include here.
Sharon and Rey were married on New Year's Eve 2020. Heck, that was two months ago! A lot has happened since. Upon returning home to Genoa City from their honeymoon, Sharon seems to be making Adam a priority once again. That's not good for her relationship with Rey.
'The Young and the Restless': Sharon's history with the Newmans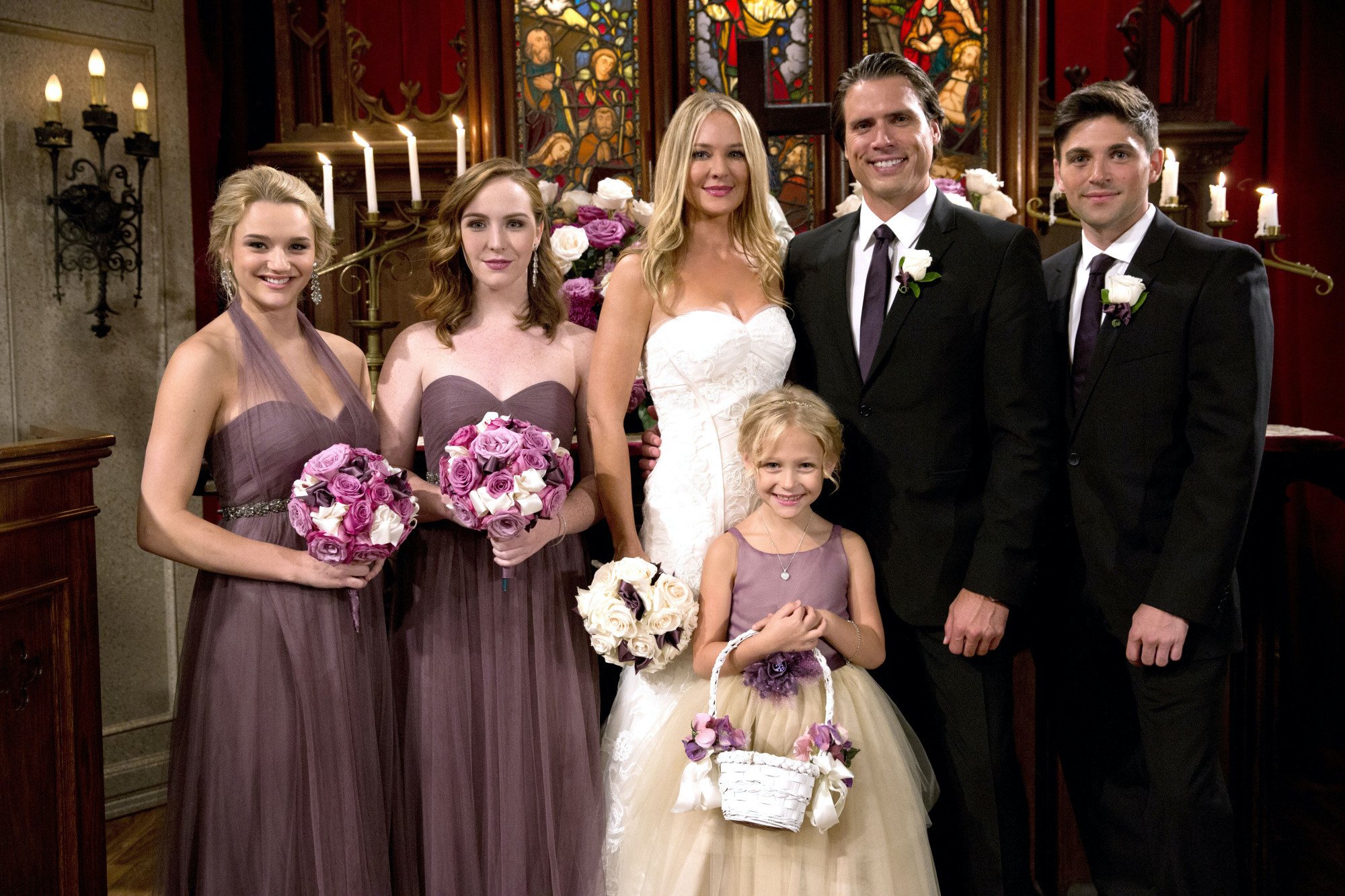 Sharon has actually been married to three Newman men. Her character was developed in 1994 as an 18-year-old love interest for Adam's brother, Nick (Joshua Morrow). They were married for 11 years, no easy fête on a soap, and had a son, Noah. They also gained custody of Cassie whom Sharon had previously given up for adoption. Cassie died from being struck by a car. Sharon and Nick broke-up due to infidelity.
Despite being married to Jack Abbott (Peter Bergman), Sharon conceived another child with Nick. She and Jack divorced. After giving birth, she was led to believe the baby had died. But, the child, Faith, had been kidnapped by Nick's brother, Adam, and given to another woman.
Guilty for stealing her child, Adam turns his attention to Sharon. A romance ensued, and they are married for about a year.
Sharon has also been married to Nick and Adam's father, Victor (Eric Braeden), wanting to gain control of his company. She burned down his ranch. She is then found to be bipolar. They divorced two years later.
A second wedding with Nick was in the works for a while, but she backed out after learning of further infidelity. Adam is the Newman Sharon is hung up on, despite learning he had stolen her baby. 
When Rey came into the picture
Rey made his first appearance in Genoa City in the summer of 2019. The handsome detective came to town during an investigation and never left, despite having a wife back in Miami, according to Fandom. When the two met, they hit it off. 
With her degree in psychology, Rey hires Sharon to do some work for the Genoa City Police Department, allowing them to spend more time interacting. They start dating, not that his marriage was of much concern. His wife was a relentless flirt and a cheat who didn't want children.
Rey became someone Sharon could depend on. He stood by her last year while she battled breast cancer. Meanwhile, she was emotionally supporting  Adam, who was battling his own emotional demons. None-the-less, her relationship with Rey continued. He got a divorce. They were married on New Year's Eve.
Where is Sharon's heart?
It is clear by Sharon's history she has never been sure just who or what she wants. Her longest marriage was her first one to Nick. But he is out of the picture, at least for now. While she is married to Rey, she still finds herself drawn to Adam.
Adam, however, is in a relationship with another of his ex-wives, Chelsea Lawson (Melissa Claire Egan). Chelsea has suffered from a brain aneurysm that burst. Emergency surgery has left her in a wheelchair and unable to speak, according to Soaps in Depth.
Despite having the best in doctors, Chelsea has not shown any signs of recovery. Adam has hired Sharon as Chelsea's therapist, not only because it is her profession, but he hopes it will also anger Chelsea enough to snap her into recovery. 
So far, it is Rey who is showing anger, according to Celeb Dirty Laundry. He is angry about Sharon spending time with Adam. He walks in on Adam telling Sharon he doesn't know what he would do without her while holding her hand. Rey is seething and tells Sharon to stay away from Adam.
Will Rey walk out on Sharon? Will Chelsea recover? Or has she, but hiding it from Adam to keep him with her? Will Adam end up back with Sharon? Only time will tell. Ah, life on a soap opera. Stay tuned!