'The Young and the Restless': Would Stacy Haiduk Return as Patty Williams or Emily Peterson
Patty Williams had a reign of terror in the early 2010s on The Young and the Restless, and fans loved it all because of Stacy Haiduk's fantastic portrayal. In a new interview, the actress discussed whether or not she'd like to return to the soap opera to reprise the role of Patty or her other character, Emily Peterson.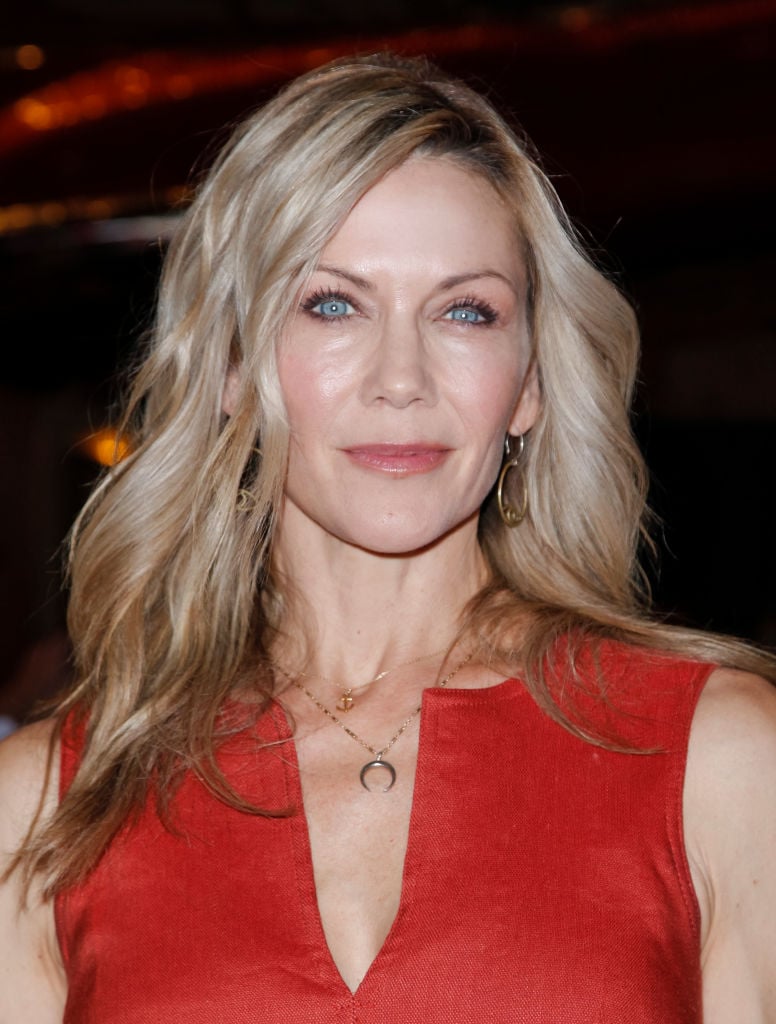 Stacy Haiduk thrilled audiences as Patty Williams and Emily Peterson
Haiduk, who had portrayed Hannah Nicholas on All My Children in 2004 and 2005, brought Patty Williams, the younger character of longtime character, Paul Williams, back to The Young and the Restless for the first time in years. She first debuted in the role in 2009 and was a regular character until 2012. She also returned for a stint from 2015-2016.
The character was first introduced in the 1980s, played by several actresses, including Andrea Evans. She married Jack Abbott and was also involved with Danny Romalotti. Jack cheats on her with Diane Jenkins and she ends up miscarrying her baby. She begins showing traits of someone with a mental illness and ends up leaving town after a series of events.
RELATED: 'The Young and the Restless' Fans Have No Interest in Seeing Nick and Phyllis Together
When the character was introduced in 2009, she came back into town under the alias of Mary Jane Benson. It was soon revealed that she was actually Patty and came back to town to get revenge on Jack and others who had wronged her. Due to her mental state, she committed many heinous acts, including the death of Colleen Carlton. It was also revealed that she got plastic surgery to look like her psychiatrist, Emily Peterson, another character that Jack got involved with. Haiduk was was beloved by fans for her complex and nuanced portrayal and she received acclaim from critics.
Would the actress come back to 'The Young and the Restless'?
Haiduk just finished up a stint on Days of our Lives as Kristen DiMera. Ironically enough, her former The Young and the Restless co-star, Eileen Davidson, is most known for portraying the character and even pulled double duty on both soaps, which are co-produced by Sony Pictures Television.
RELATED: 'All My Children': Babe Carey Mid-Scene Recast Revisted by Alexa Havins and Bobbie Eakes
In an interview with SoapHub, Haiduk was asked if she would be open to returning to The Young and the Restless. She responded, "Oh, yes. Absolutely! [laughs] Maybe Patty can dress up as Emily and start seeing patients?"
Though she garnered critical acclaim for the role, Haiduk says she does not watch her performances back. "I actually haven't seen [those shows]," she said. "All I ever saw of what I did on Y&R was when I'd put my Emmy tapes together. I should probably go back and look at them especially now since I'm not married to it. It's hard to watch myself [when I'm airing]."
The Young and the Restless airs weekdays on CBS.