The Zeppelin Song Jimmy Page Said Really Showcased His Guitar 'Swagger'
Jimmy Page could dazzle with his technique or inventiveness. But in songs like this 1, Page said it all comes down to the 'guitar swagger.'
Every Led Zeppelin fan has their own list of favorite Jimmy Page moments. While you'll see his "Stairway to Heaven" solo hailed as rock's greatest guitar work, Page's catalog barely begins there.
Whether you prefer the passion and clarity of "Ten Years Gone" or the layered brilliance of "Achilles Last Stand," Page's late Zeppelin work may surpass his high-wire assaults from the early albums.
For the most complete look at Page's gifts, fans can head straight to Zep's double-album, Physical Graffiti (1975). On the first side (or the first three tracks of a CD), you get a clinic in rock guitar, from the meaty "Custard Pie" riff to the manic slide on Page's "In My Time of Dying" solos.
In between, you find another epic, distorted Zeppelin riff. But in this case, there's little in the way of technical challenges; Page said Physical Graffiti's second track hinges on pure swagger.
Page said 'The Rover' is all about 'guitar attitude swagger'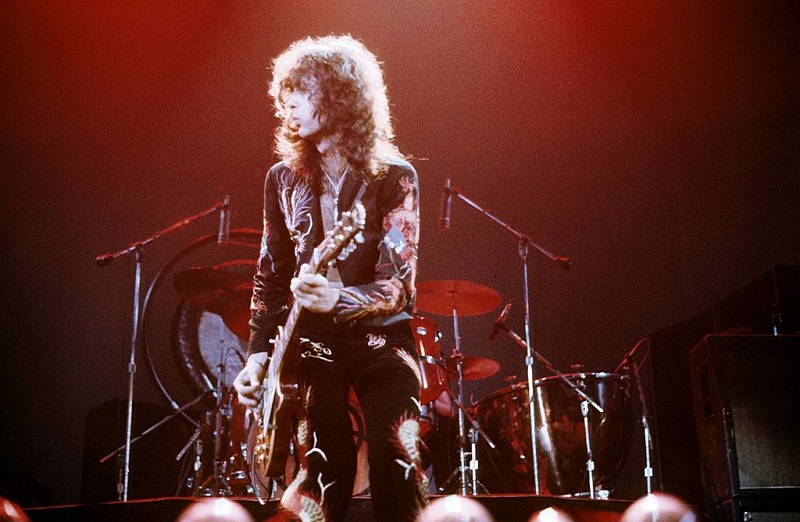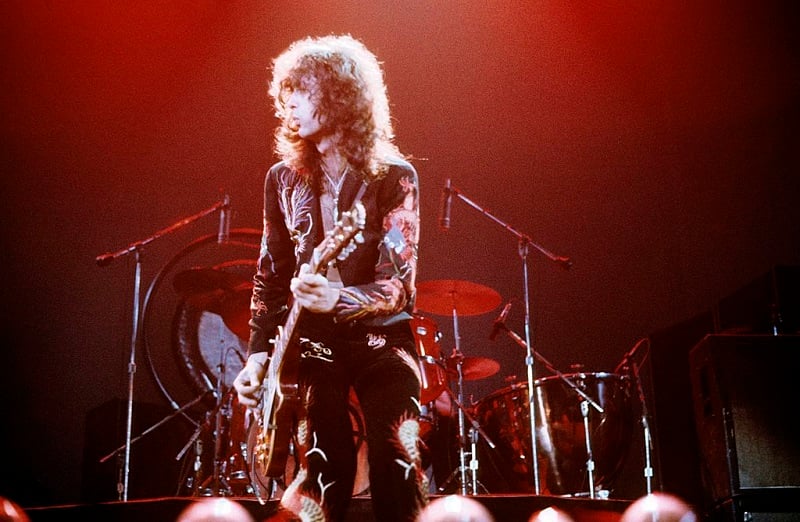 When looking at Physical Graffiti, it's important to recall the album that came just before. That was Houses of the Holy (1973), a record with a summery feel (and even a reggae riff on "D'Yer Mak'er"). Fans of Zep's heavy blues assaults may have been left wanting upon their first listen.
Clearly, Page wanted to bring back the menace on Physical Graffiti. After "Custard Pie," he dropped the song that relied completely on his sinister guitar line. "The whole thing about 'The Rover' is the whole swagger of it, the whole guitar attitude swagger," he told Rolling Stone in 2015.
Page didn't hesitate pointing to an early guitar hero who brought the same sort of swagger he aimed for on "The Rover" and other tracks. "I'm afraid I've got to say it, but it's the sort of thing that is so apparent when you hear 'Rumble' by Link Wray," he said. "It's just total attitude, isn't it?"
Indeed, that 1958 Wray single — with a track called "Swag" on its B-side –inspired the careers of countless musicians. But not many came up with riffs that matched the power of Wray's guitar lines.
Page said he was probably born with the sort of attitude on 'The Rover'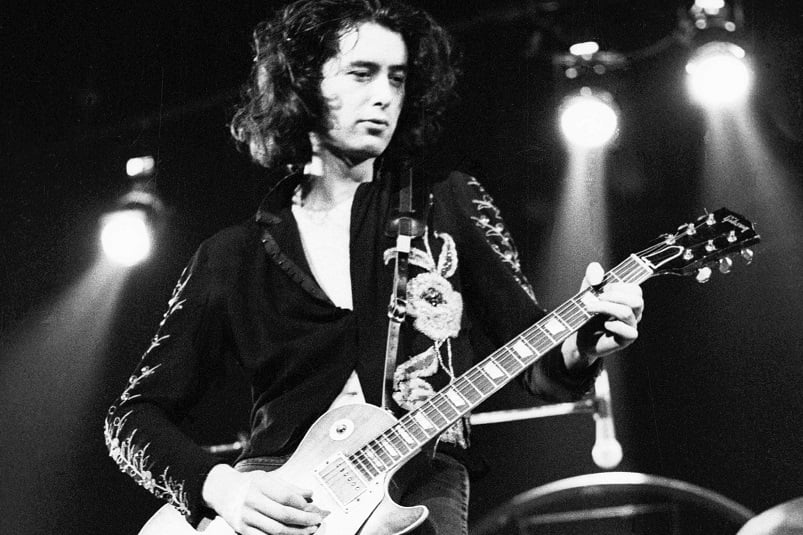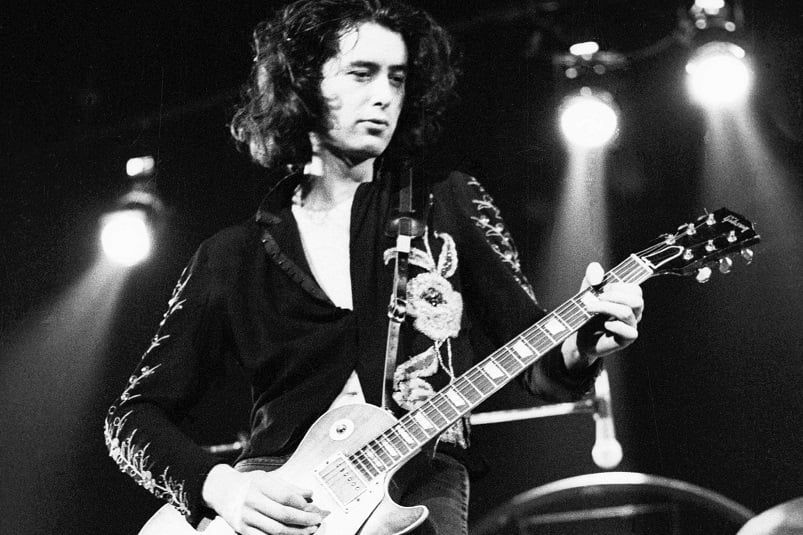 Page, who always speaks humbly about himself in interviews, barely allowed himself any bragging rights some 40 years after the release of Physical Graffiti. However, he did acknowledge that he probably came out of the womb looking to grab a guitar and do some swaggering.
"So that sort of [attitude] is sort of probably in my DNA, to be honest with you," he told Rolling Stone. Every Zeppelin fan — along with most rock fans — would have to agree with Page on that count. He had an edge that's rarely been matched by guitar players.
Of course, Page only considered his guitar playing to be one aspect of his work in Led Zeppelin. If you check the credits, you find nearly every song credited to him as a composer (at least in part). And, lest anyone forget, he produced every Zep album, too. But he could swagger with the best of 'em.
Also see: Why Led Zeppelin Broke Into '2 Distinct Camps' by 'In Through the Out Door'