Theo James Did All but 1 of His Stunts in 'Divergent'; Here's Why
From Sanditon to Downton Abbey, Theo James has made a name for himself in Hollywood. But he was truly thrust into the spotlight when cast in the Divergent movies. The trio of films were slated to be the next big thing following the success of The Twilight Saga and The Hunger Games movies. Adapted from YA novels, Divergent, Insurgent, and Allegiant were given the blockbuster treatment.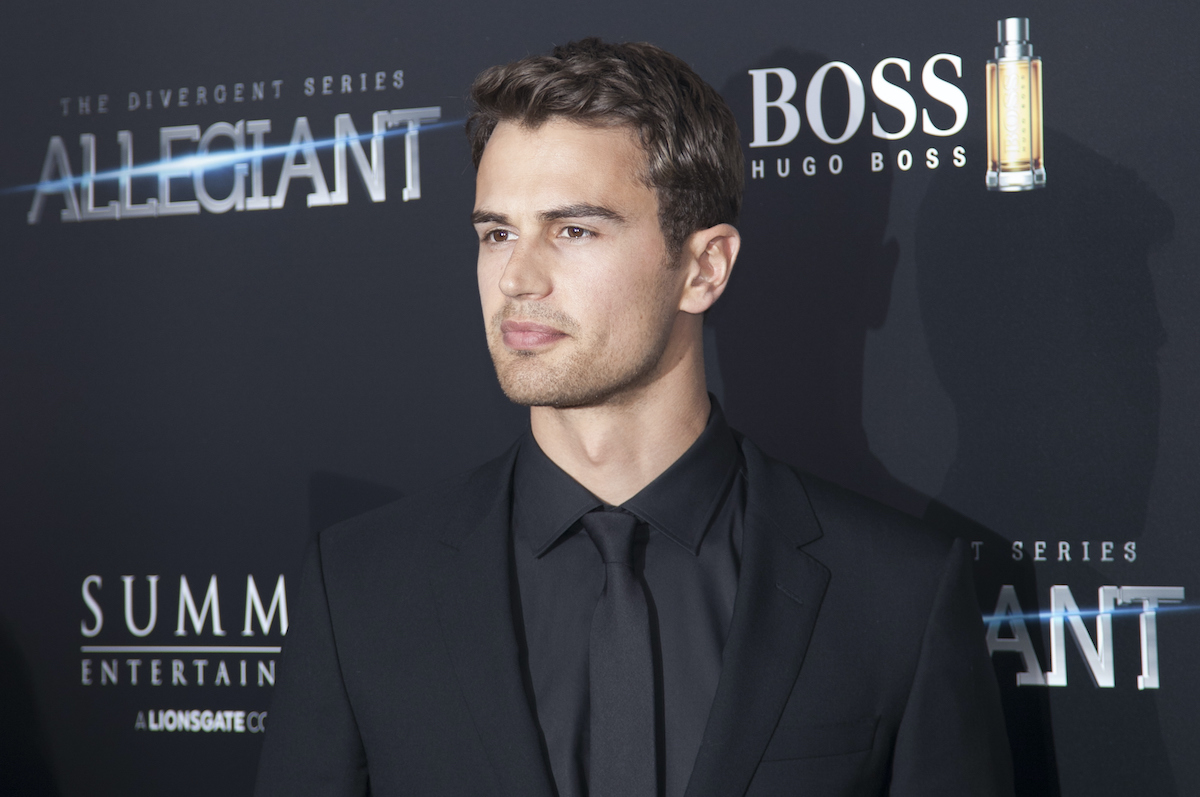 Who does Theo James play in the 'Divergent' movies?
In Divergent, James played Tobias "Four" Eaton. When the audience first meets him, he is a member of the Dauntless faction. Earning his nickname from only having four fears, he is quite the skilled fighter. Ultimately, he forms a connection with the film's protagonist, Beatrice "Tris" Prior. When they realize that members of the Erudite faction are attempting to find and destroy those who think in a "divergent" way, they do everything they can to resist them.
Why the 'Sanditon' actor insisted on doing his own stunts
Playing Four was very physically demanding for James. In fact, he spent a month training for the role prior to the onset of filming. However, The Time Traveler's Wife star truly embraced the physicality of Four. In fact, the actor insisted on doing nearly all of his own stunts. By committing to the physical challenges, James was able to truly get into Four's mindset and body.
RELATED: Theo James Said He and Shailene Woodley Had 'Chemistry From the First Moment We Met'
"I thought it was really important with this character to have that physicality before, as well. You need to feel it in his bones, you know what I mean?" James shared in an interview with That Shelf. "He's a guy that needs to feel and appear dangerous. Also, that's honestly the fun stuff in many ways."
Which 'Divergent' stunt did James need help with?
Of course, there was one stunt that James couldn't quite nail. Instead, he had to rely on Divergent's stunt coordinator, Colin Follenweider, to help him out. "There was one part of a move where Colin did it because I just couldn't do it, and it's in one of those early fights with Shay and it's kind of like this MMA move that looks really cool," James recalled. "I didn't know how to do it. I tried. I failed."
But why else was James so committed to performing his own stunts? The White Lotus actor added that in addition to helping him embody the character, he also wanted to prove that he was worthy of the role. Considering Divergent has a huge built-in audience because of the eponymous book, James wanted fans to appreciate the dedication he put into becoming Four.
"In order to bring that kind of reality to it, if I didn't think I could do all this stuff and be strong enough to do that, I don't think I would have (A) felt enough like that character and (B) that people would have respected me playing it," James revealed. "Does that make sense?" Clearly, James was committed to his role in the Divergent movies. It's too bad that fans never got to see how he would've concluded Four's journey in Ascendant.
RELATED: Theo James Caused His 'Divergent' Co-Star to Get 25 Face Stitches