Theo James Called One of His 'Divergent' Co-Stars 'A Bit of a Babe'
Theo James admits that it was a bit of a challenge to wrap his head around working with one actor in the 'Divergent' films. Who was it?
Theo James has been booked and busy as of late. Though he opted out of Sanditon Season 2, he has quite a few upcoming projects for fans to sink their teeth into. Recently, he was added to the cast of The White Lotus Season 2, a comedy-drama series from HBO. Furthermore, James scored the lead role in The Time Traveler's Wife, which premieres on the aforementioned streaming service in May. But despite his many projects, the English actor is still best-known for his role in the Divergent movies.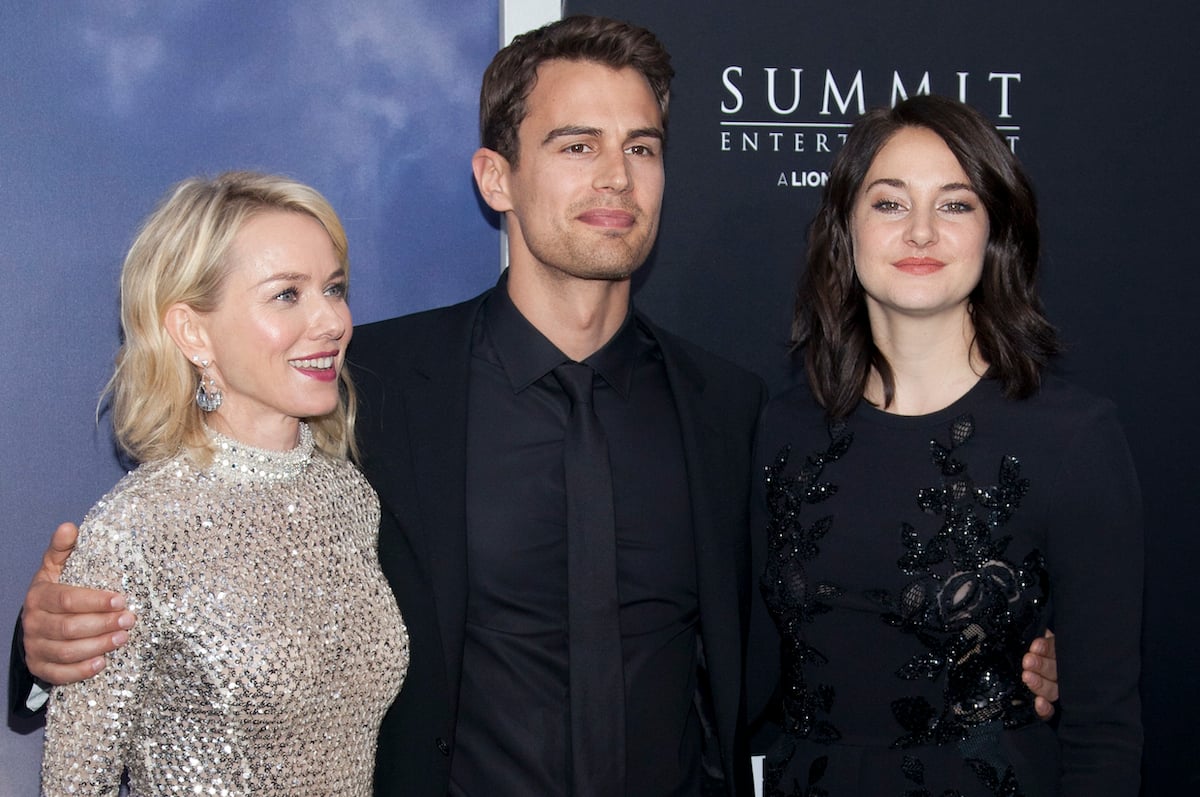 Who did Theo James portray in the 'Divergent' movies?
James portrayed Tobias "Four" Eaton in all three of the Divergent films. The boyfriend of the main character, Beatrice "Tris" Prior, he was a very important player in the trio of films. James has been open about how much he enjoyed bringing the stalwart character to life. He was looking forward to concluding Four's journey in the fourth Divergent film, Ascendant. Unfortunately, the film got scrapped after Insurgent and Allegiant didn't perform as well as expected at the box office.
The 'Sanditon' alum worked with quite a few actors throughout the trio of films
But even though his journey in the Divergent world was cut short, James enjoyed working on the films. Throughout the movies, he got to collaborate with some well-respected actors. Of course, he spent the most time filming with Shailene Woodley, but he also got to work with other talented members of the cast. James worked with Oscar winners Kate Winslet and Octavia Spencer. However, he was especially excited to work with his fellow English actor, Naomi Watts.
In the Divergent movies, Watts portrays Four's mother, Evelyn, who was presumed dead by many before her resurgence. Considering James and Watts are only 16 years apart, it was an interesting dynamic for the Downton Abbey actor to wrap his brain around. In an interview with Collider, he got candid about how it felt to find the woman playing his mom attractive.
James reflects on Naomi Watts portraying his mother in the 'Divergent' movies
"I was really excited to work with her 'cause she's a great actress and has done some phenomenal work," James shared about working with Watts in Insurgent. "It was interesting 'cause she's playing my mum, but she's a bit of a babe. I had to get past that." Continuing on, James spoke of the unique qualities that Watts brought to the world of Divergent.
"She's really interesting in this film because she has a very different energy," James shared about Watts. "She's very calculating, but at the same time, she has a warmth and a gentleness that almost juxtaposes what her character's real ambition is. That was nice, in a way, because it puts you on the back foot, not as the audience, but the character, when you're doing the scenes with her. She's not staring you down, in a very abrasive way. It's really loving and sweet, but intense, at the same time. I think those elements really lended themselves well to her character, and playing off of it."
Clearly, James enjoyed working with Watts in the Divergent movies. The pair certainly have some interesting mother-son chemistry in the films.