Theo James Jokingly Threatened to Kill Shailene Woodley
Why did Theo James threaten to kill his friend and on-screen love interest, Shailene Woodley? All the answers right this way.
There's no shortage of chemistry between Shailene Woodley and Theo James. The pair had palpable romantic tension in all three Divergent movies where they portrayed couple, Tris and Four. Off-screen, the pair seemed to have an easy rapport with one another. They weren't afraid to joke around with each other while promoting the blockbuster films. Furthermore, their friendship could often be felt in the joint interviews that they gave.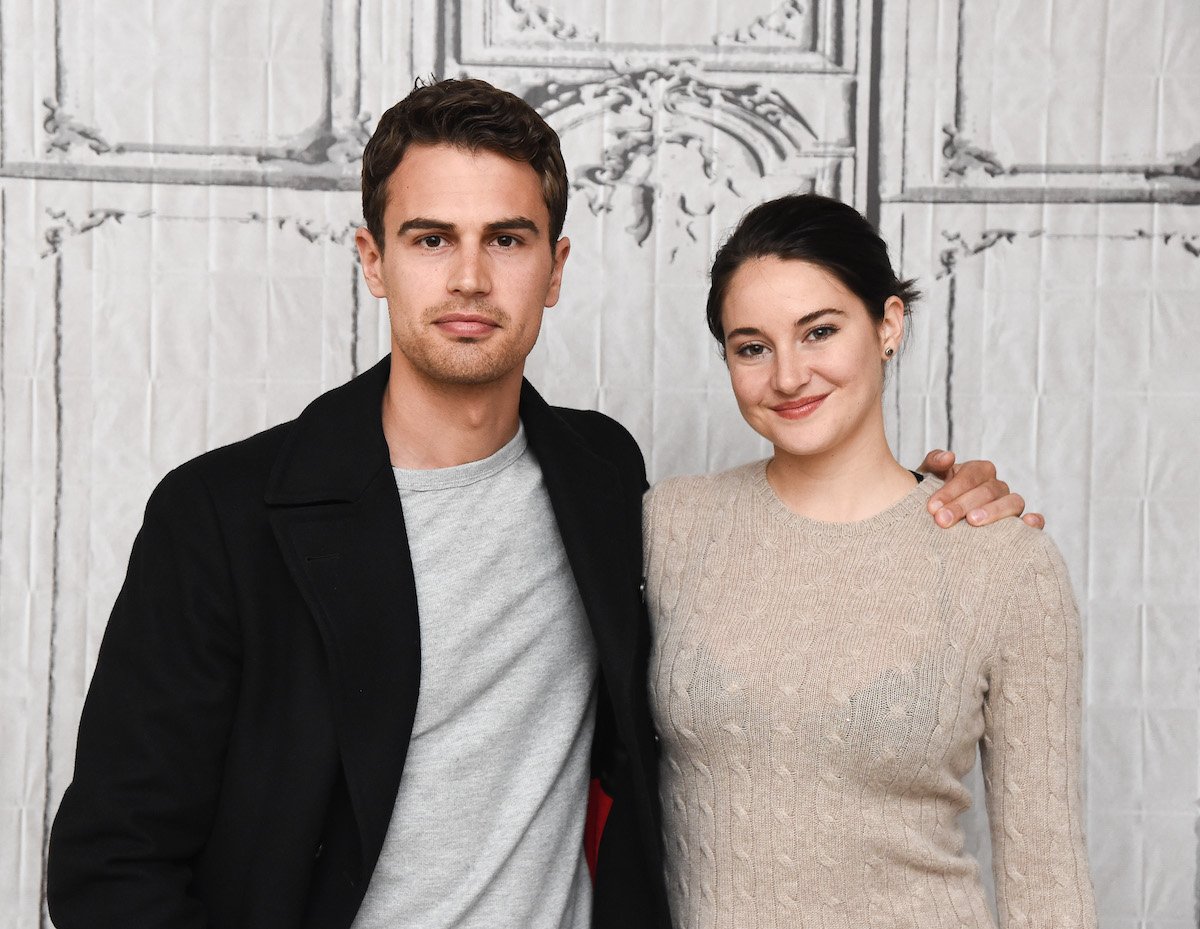 Shailene Woodley and Theo James had great chemistry with one another
James and Woodley have both made reference to the unique chemistry that they shared with one another. Funnily enough, the Endings, Beginnings actor didn't know how strong it was until she actually watched Divergent. Still, she had a lot of respect for James' commitment to the craft of acting. She has shared that neither she nor her co-star is interested in the fame aspect of their careers. This common ground, she revealed, is what helped them to connect.
The pair built a friendship while filming and promoting the 'Divergent' movies
For his part, James isn't shy about singing Woodley's praises either. In an interview with Culture Calling, the Downton Abbey alum reflected on how he was able to build a relationship with her over time. Apparently, being in close proximity with each other for so long helped them to get to know each other quickly over a short period of time.
"Shai and I had good chemistry from the first moment we met," James explained about Woodley. "I've also had the opportunity to see her evolve as a person in a very wonderful way. Our friendship has grown in the same way, and that's been a good thing since you're not just spending time on a set together but you're also spending months promoting the films all over the world together."
James jokingly threatened to kill Woodley
Spending time together also meant that the pair got to know more intricate details about one another. For example, Woodley learned just how intelligent and well-read James is. Prior to becoming an actor, the Sanditon star earned his degree in philosophy. Knowing this, when asked what faction James would be sorted into, Woodley replied confidently that he'd be in Erudite.
RELAED: Theo James Dressed up as Batman in Acting School
James had a pretty hilarious reaction when he learned that one of his fellow Divergent castmates had placed him into Erudite. "Tell me who said that, so I can go kill them!" the actor said in jest while speaking to Elle. When the English actor found out that it was Woodley, he doubled down on his quip. "Well, she's dead then!" he shared while laughing.
The 'Sanditon' star joked around with Woodley quite a bit
Threatening to kill Woodley was hardly the first (or last) joke that James made at Woodley's expense. He made a number of sexual innuendos about his co-star while promoting the Divergent movies. He once even joked that he and Woodley were having oral sex during a memorable scene in the film. Clearly, the pair weren't afraid to take the mickey out of each other. Fortunately, for fans, their playful dynamic only seemed to enhance Tris and Four's unique dynamic.