Theo James Pulled Down Shailene Woodley's Pants: 'I Probably Shouldn't Have'
Shailene Woodley and Theo James had a pretty playful friendship. 'The White Lotus' actor even pantsed the 'Big Little Lies' star at one point.
Ever since they were cast alongside one another in the Divergent movies, there's been speculation about the relationship between Theo James and Shailene Woodley. The pair portrayed on-screen soulmates, Tobias "Four" Eaton and Beatrice "Tris" Prior and their chemistry was palpable. However, some fans wondered if there was any romance brewing when the cameras weren't rolling.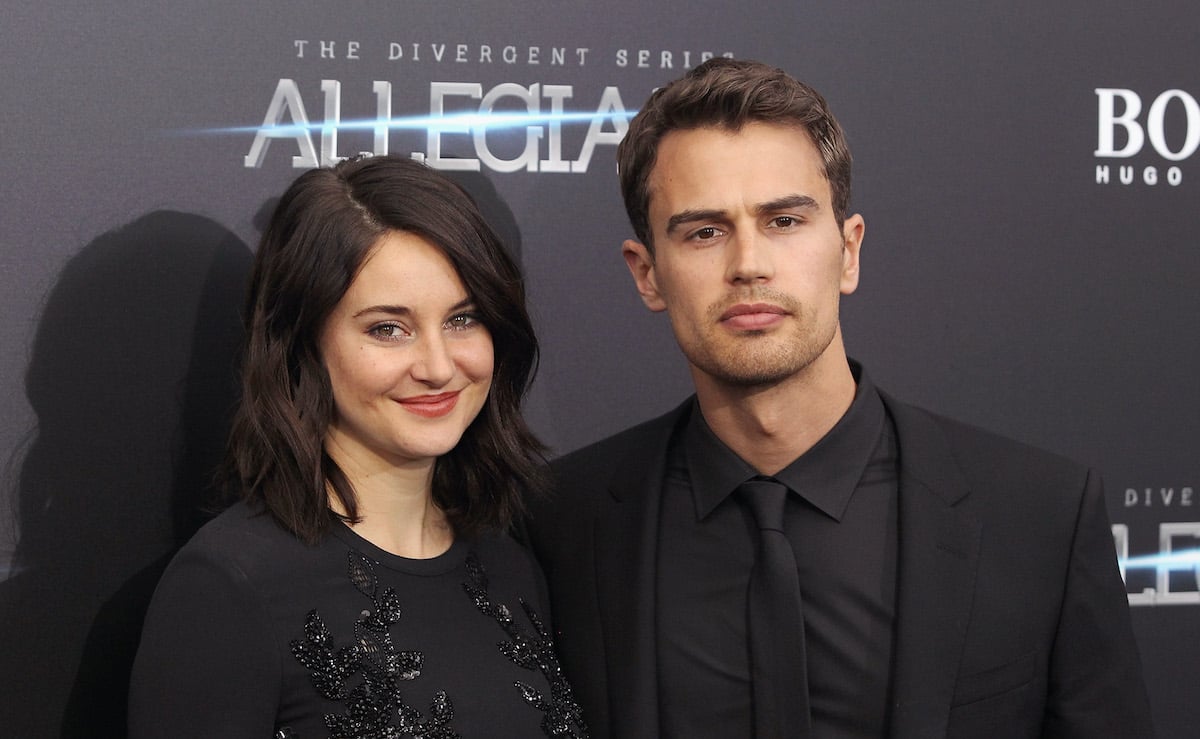 Shailene Woodley and Theo James sparked dating rumors during the 'Divergent' era
The easy rapport that Woodley and James shared certainly added fuel to rumors of a potential romance. The pair seemed quite comfortable together in interviews. They even managed to make some salacious jokes about filming the Divergent movies. James was quoted saying he wanted to rehearse Tris and Four's kiss over and over again. He also joked that he and The Fallout star were 69-ing during their famous Ferris Wheel scene.
The 'Sanditon' star pantsed the 'Big Little Lies' alum while filming the Ferris Wheel scene
Fans of Divergent will recall that during an intense game of capture the flag, Tris makes the decision to climb up a Ferris Wheel. The Dauntless initiate has the idea that getting to a higher vantage point will allow her to see where the opposing team is hiding their flag. Despite heights being one of his fears, Four chooses to make the climb with her. The scene may have been intense to watch, but James had his own way of bringing levity to filming it.
In an interview with Yahoo Canada, the Downton Abbey alum revealed that he pranked Woodley by pulling her pants down. "I pulled Shai's pants down on the Ferris Wheel," James shared. "I probably shouldn't have done that, but [it was] a way of lightening things up. And I didn't look, obviously."
Why James was fond of joking around on the set of 'Divergent'
But why did The Time Traveler's Wife star choose to pants his fellow co-star? According to James, he was trying to alleviate some of the tension caused by the material they were working with. "We found the fun a lot of times, and I think that's important in a way when you're doing a serious scene," he explained. "The ability to realize the lightness and fun in a scene when you're finished or being able to crack up or clown around sometimes is a good thing because it's good for everyone because it releases a bit of tension built so it makes sure you're not being too heady about things."
Clearly, James found an unorthodox way to bring some levity to the set of Divergent. Fortunately, Woodley seemed to be OK with The White Lotus actor's decision to pants her because she laughed it off in a later interview. So while the actors may never be together like some fans are hoping, it seems they at least maintained a good friendship while they were filming the blockbusters.