Theo James Said He and Shailene Woodley Had 'Chemistry From the First Moment We Met'
It's no secret that fans of the 'Divergent' movies shipped Theo James and Shailene Woodley. Theo James got real about the instant chemistry that the pair shared.
Though there's no evidence that Theo James and Shailene Woodley ever dated, fans of the Divergent series were always shipping the actors together. Since the movie stars convincingly played on-screen couple, Tris Prior and Tobias "Four" Eaton, fans hoped that they'd couple up in real life also. This hope was only bolstered when James and Woodley did promotion for the films and fans noticed that they had a wonderful rapport.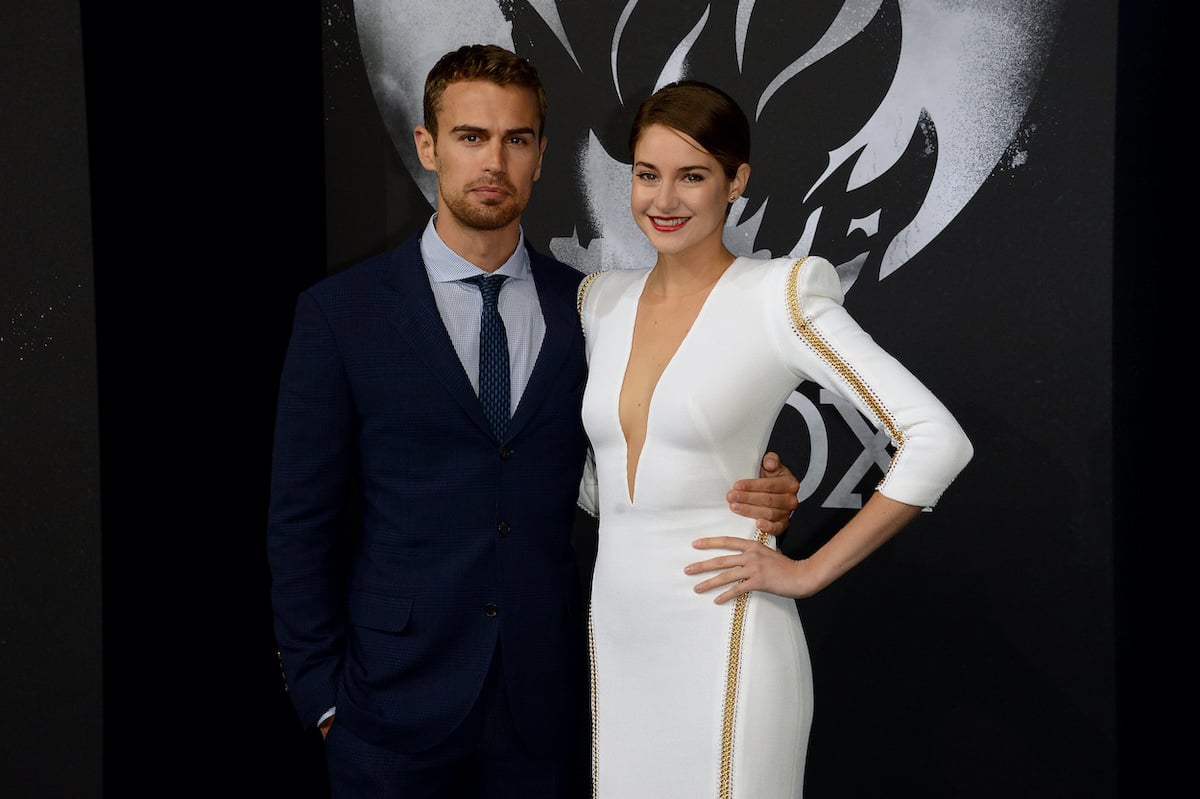 Though the Divergent movies were pretty intense in nature, Woodley and James always found a way to bring levity to their interviews. The pair seemed to crack each other up when they were promoting the blockbuster films. Woodley once even joked that James was pounding on her trailer door wanting to "practice" their first kiss before they filmed it. Throughout the series, the pair developed a close friendship and a deep appreciation for each other as well.
Theo James revealed he and Shailene Woodley had instant chemistry
It may have taken time for the actors to develop an authentic friendship, but James reveals that the chemistry that they share was present from their very first meeting. In an interview with Culture Calling, the Insurgent star got candid about the natural progression of the friendship that he and Woodley developed over time.
"Shai and I had good chemistry from the first moment we met," James revealed about Woodley. "I've also had the opportunity to see her evolve as a person in a very wonderful way. Our friendship has grown in the same way, and that's been a good thing since you're not just spending time on a set together but you're also spending months promoting the films all over the world together."
Woodley didn't experience the chemistry until she watched 'Divergent'
But while James might have felt that he and Woodley had instant chemistry, the Big Little Lies alum remembers things a bit differently. Woodley knew right away that James was the right person to play Four. However, she wasn't sensing the crazy chemistry that everyone else seemed to pick up on. Other members of the Divergent cast and crew were constantly telling Woodley that she and James had strong chemistry. However, it wasn't until she finally saw the film that she witnessed the chemistry firsthand.
Woodley also appreciated that James seemed to be uninterested in the fame aspects of their careers. The O.C. alum has shared that she and her co-star bonded over the fact that they love the craft of acting and storytelling instead of the desire for wealth and attention. In fact, the Allegiant alums both make it a point to spend time out of the spotlight as much as they possibly can.
James gets candid about leading a normal life outside of the spotlight
 "It's important to lead a normal life so that when you go home you're able to separate yourself from all the attention and the superficial side of this business," James revealed in the aforementioned interview. "I've always tried to focus on the work and not pay much attention to what goes on around me. It's important to draw a clear line between that. As long as you can do that, you don't have to worry about losing your perspective."