Theo James Won't Join Social Media; He's 'Aggressively Private'
Thanks to films like Divergent and TV shows like Sanditon, Theo James is quite well-known. The actor has accrued his fair share of fame throughout the course of his career. But despite his celebrity status, James leads a pretty private life. In fact, when he's not shooting a project or promoting it, he shies away from the public eye. And unlike some of his peers, James doesn't have Instagram, Twitter, or any of the other popular social media apps.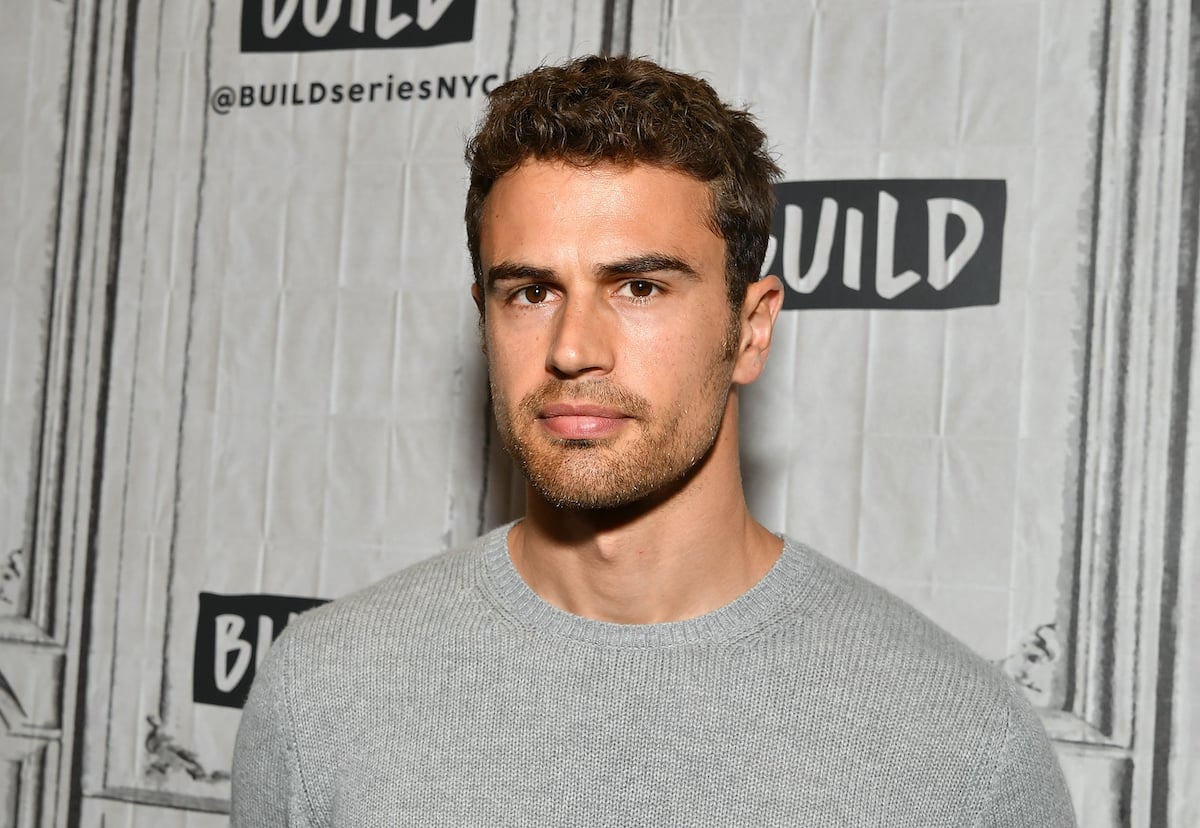 Theo James is not on social media at all
Some celebrities choose to get very personal on their social media pages, while others merely use the popular platforms to promote their work. Some even have private pages so they can engage on the apps whilst maintaining their anonymity. James, however, has chosen not to engage with the apps at all and it doesn't look like he'll change his stance anytime soon.
'The Time Traveler's Wife' star has been curious about Instagram and Twitter before
But just because James has opted out of social media doesn't mean that he hasn't been curious about it in the past. In an interview with On Demand Entertainment, he admitted that he sometimes wonders what it would be like to be on the apps. Ultimately, however, The White Lotus actor always comes to the same conclusion that social media isn't his bag.
RELATED: Theo James Doesn't Wish His Role on 'Downton Abbey' Was Bigger
"Yeah, sometimes," James responded when asked if he'd ever been tempted to join social media. "I mean there are times when you think oh would — I don't know would it be interesting? Would you have more of a point of worldview on things? Would you get more information? But I'm not sure that's the case with me. I think being able to step back a little bit from things and not share every tiny piece of myself is good for me."
James explains why he feels the need to be aggressively private
It seems that James made the decision to stay off Instagram, Twitter, and the like very early on in his career. "From the very, very beginning I just said it wasn't something I was interested in doing," James shared with Evening Standard. In the aforementioned interview, The Time Traveler's Wife star also referred to him as "aggressively private."
RELATED: Theo James Caused His 'Divergent' Co-Star to Get 25 Face Stitches
Keeping to himself certainly helps James to stay grounded. However, he also thinks that staying off social media is a smart career move for him. By having a more private identity, he feels that viewers are able to suspend their disbelief a bit more when they're watching him portray different characters on screen. In the interview with On Demand Entertainment, he explained this a bit more.
"But, you know, a part of me feels like my job is to play a bunch of different people and to vaguely believe me in those parts," James explained. "So if I'm kind of posting day-to-day stuff about myself then I kind of ebb away that a little bit if that makes sense." Clearly, James has thought out his decision to opt out of social media. That said, we're sure some of his fans are still hoping that he'll change his mind
RELATED: Theo James Threatened to Jump Off a Ferris Wheel While Filming 'Divergent'