Theo James Worried About Being Typecast As a 'Teen Dream'
Theo James has quite the eclectic resume. His upcoming projects include HBO series, The White Lotus Season 2 and The Time Traveler's Wife. Prior to those TV shows, he had a small role in the very first season of Downton Abbey. He was also a series regular on Sanditon Season 1. But despite all his work on the small screen, James gained the lion's share of his fame from the Divergent movies.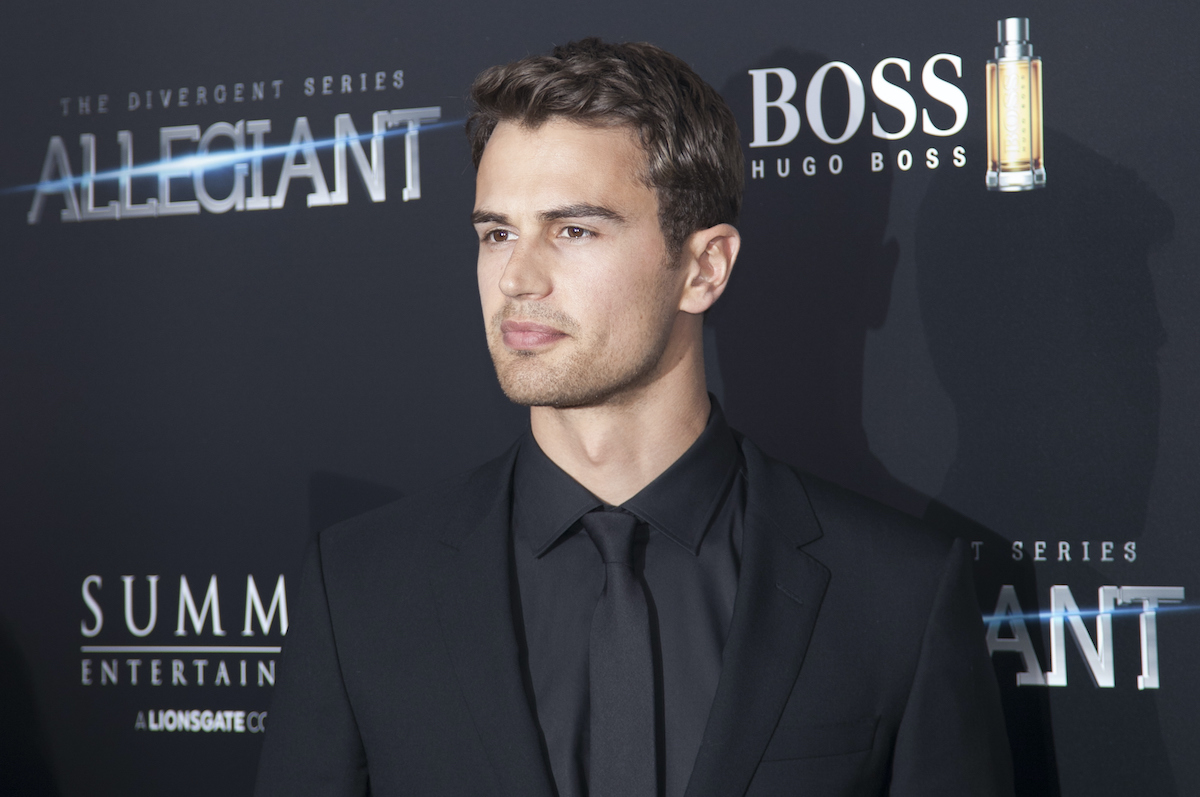 Theo James became a household name after he joined the 'Divergent' cast
For three films, James played the character Tobias "Four" Eaton. The movies were given the blockbuster treatment and made James a popular name. Though he had acting experience prior to filming the Divergent movies, the science-fiction, action, trilogy made him a household name.
RELATED: Shailene Woodley Explained Her Chemistry With Theo James
Being part of a major film franchise was certainly a huge opportunity for James. However, playing Four came with its own set of challenges. In an interview with That Shelf, James admitted that he was worried about being typecast after starring in Divergent. Though he was happy to portray the Dauntless warrior, he worried about getting put into a box for years to come.
The 'Sanditon' star was worried about being typecast as a heartthrob
"Definitely yes, and becoming physicalized, too," James stated when asked if he was worried about being taken seriously as an actor. "I mean, in reality, I'm not 22 like the character in the film. I'm 29, and I've been doing other stuff before and since, and I wouldn't really want to be put in the position where at this point in my life I become a 'teen dream,' because that's just not the reality."
RELATED: Shailene Woodley and Theo James Were 'Relieved' When They Saw 'Divergent'
But even though James worried about being seen exclusively as a "teen dream", he came up with a plan to combat the stereotype. By strategically selecting his projects post-Divergent, he ensured that he wasn't pigeonholed in Hollywood. The English actor got candid about his approach.
How James was able to avoid being typecast after 'Divergent'
"I think what I have done and what I need to keep doing is that after this kind of a film, you need to make bold decisions and choose extremely f****** carefully," James shared. "Inevitably what will happen is that opportunities will open and you get choices presented to you that you definitely need to be strong enough to say no to. Then the stuff that you really want to go for, you'll still have to hustle for and still have to fight for, so I think that will be my challenge: to play everything in opposition to that."
James certainly seems to have done a good job with picking characters that contrast Four. Divergent might still be the actor's most popular role, but he certainly has other unique characters for his fans to fall in love with.
RELATED: Theo James Did All but 1 of His Stunts in 'Divergent'; Here's Why