There Are 2 Words Cardi B Will Never Say or Rap
Cardi B has never strayed away from being controversial. In fact, with her and Megan Thee Stallion's new song, "WAP" it seemed like no topic was off the table or too risque for the rapper to talk about. But despite the persona that she gives off and the dirty lyrics that she's known for rapping, there are still two words that fans won't catch Cardi saying.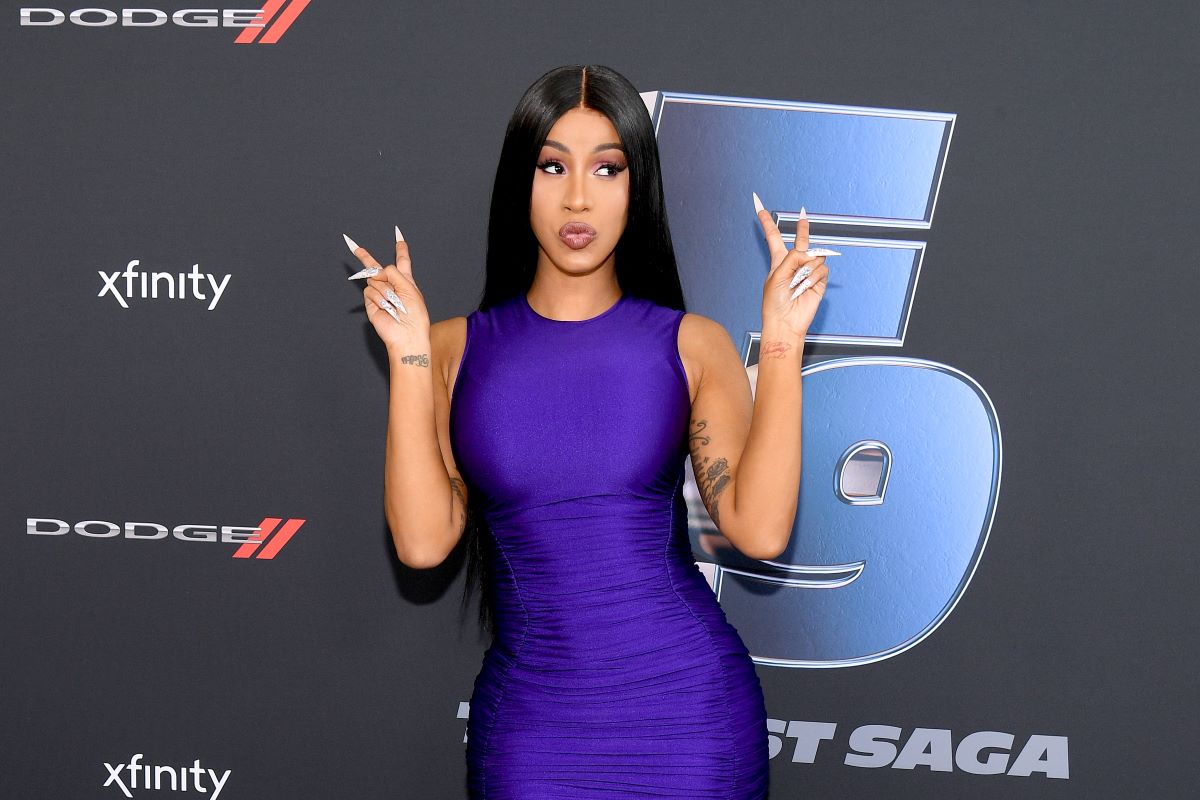 Criticism of 'WAP'
"WAP" is definitely not for children or the faint of heart. The songs blunt lyrics received mixed reviews from the moment Cardi and Megan released it. CeeLo Green's comments about the song stirred up almost as much controversy as the song itself.
"A lot of music today is very unfortunate and disappointing on a personal and moral level," he said in an interview with Far Out. "There was once a time when we were savvy enough to code certain things. We could express to those it was meant for with the style of language we used. But now music is shameless, it is sheer savagery."
Green received so much backlash from Cardi and Megan stans that he soon retracted his statements.
"Firstly, I am an advocate of artistic freedom and expression as well as a fan of Nicki, Cardi, and Meagan," he wrote on Instagram.
"I know most of them personally and consider Cardi and Offset family," he continued. "Therefore, I would never disrespect them by any means. I acknowledge them as all powerful, beautiful, and influential women and professionals.
RELATED: Cardi B Spent an Insane Amount of Money on COVID Testing While Filming the 'WAP' Video
"I wholeheartedly apologize to each of them for the inconvenience they have been caused due to a snippet of my interview being used as a headline, and in turn creating controversy and disconnect between me and these ladies as well as their fans."
Cardi defends 'WAP'
People have complained about the lyrics of "WAP" and questioned how Cardi could rap about things like that as a mother. But despite all of the backlash, Cardi still stands by the song and its lyrics.
"The people that the song bothers are usually conservatives or really religious people," she said in an interview on The Kyle and Jackie O Show. "But my thing is, I grew up listening to this type of music. Other people might think it's strange and vulgar, but to me, it's almost like really normal, you know what I'm saying?"
"No, of course I don't want my child to listen to this song and everything," she continued. "It's for adults."
What words will Cardi never rap?
Though Cardi has made it clear that no sexual content is off the table, there are still two words fans will never hear her rapping.
RELATED: Carole Baskin Has an Issue With Cardi B's 'WAP' Video and It Has to Do With Animals
"I hate the word moist," she said in the interview. "I hate the word horchata."
She went on to say that while she loves the actual drink, the word "horchata" makes her cringe.
"It's like a Mexican drink that's made out of like brown sugar or something. I don't even know what the hell they put on it but it's really good," she said. "I just hate that word."
Surprisingly, Cardi also hates the word "gushy," which she raps repeatedly in the edited version of "WAP."
"Ahhh I don't even like saying it!" she said of the word. "It was really hard for me to clean this song up because nobody could convince me to keep 'gushy' cause I hate the word 'gushy!'