There Is Reportedly a Lot of 'Jealousy' and 'Competition' Between Royals
Royals are all about putting up a bright and positive front for fans and the media. Whenever members of the royal family are seen together, they are often smiling and laughing with no semblance of ill feelings between them. However, a royal expert now claims that there actually is a lot of "jealousy" and "competition" in the royal family, especially when it comes to popularity.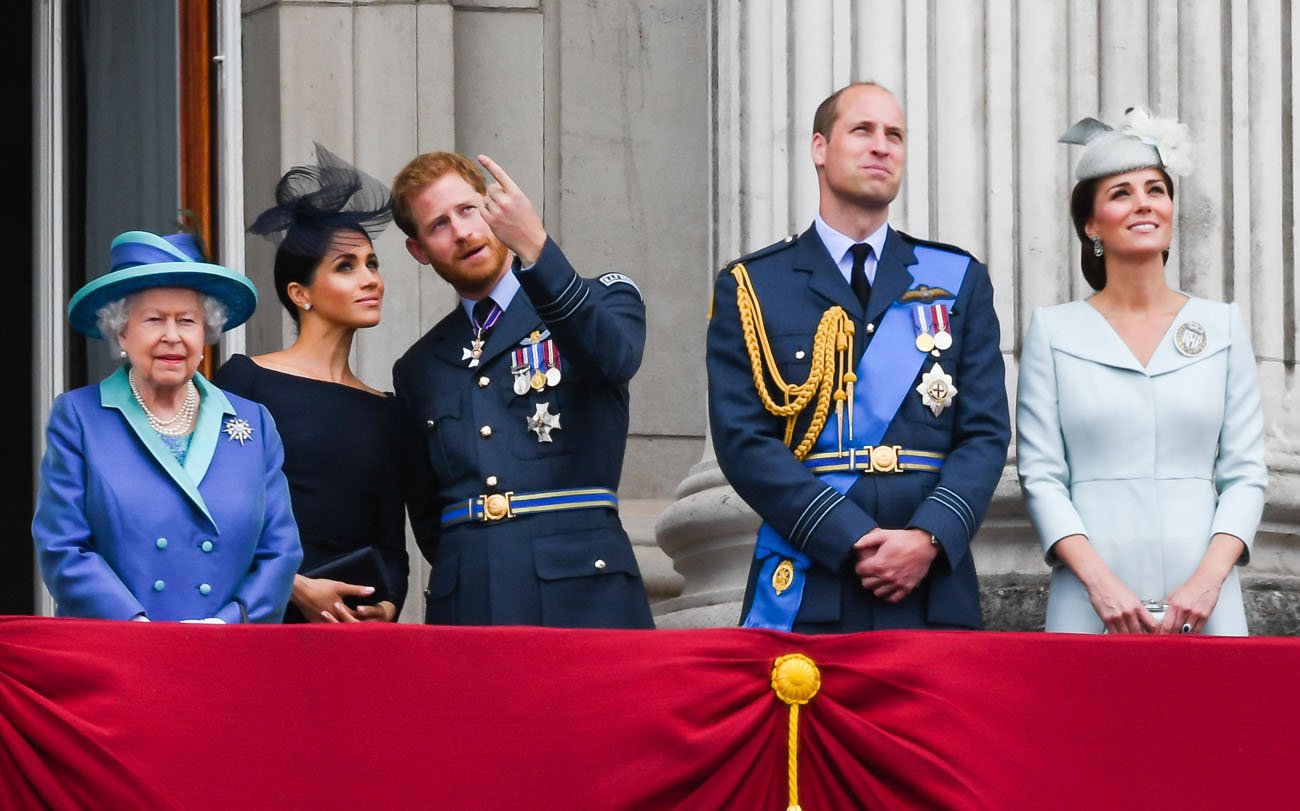 Different royal households reportedly compete with each other
According to Omid Scobie, a royal reporter who co-authored Finding Freedom, a new biography on Prince Harry and Meghan, Duchess of Sussex, the royal family is made up of various households who compete with each other.
"There are different households: Clarence House, Kensington Palace, and Buckingham Palace," Scobie told The Cut. "Each one has the responsibility to look after the royal family members that they work for. These are the private aides, the communication staffers, the courtiers. They're the characters that work behind the scenes."
Scobie added, "Often, it's a popularity contest: Members of the royal family are almost competing over coverage in the papers."
He cited the example of Prince Charles, who "is often frustrated" because his children, Prince William and Prince Harry, tend to get more press coverage than he does.
"There are people within his household working to make sure that he gets as much of a prolific feature for his work as possible," Scobie shared. "Often that leads to jealousy within the different households as well."
Prince Harry and Meghan Markle dealt with 'jealousy' because of their popularity
RELATED: Fans Think Meghan Markle Could Have Been More 'Patient' With the Royal Family
The "jealousy" issue reportedly also came about when Harry married Meghan and the couple became extremely popular with royal followers.
"Harry and Meghan are really not considered the most senior members of the royal family, and suddenly they became the most talked about couple on the planet," Scobie said, noting that Meghan being a biracial American woman was a large reason for her popularity.
He continued, "It changed what it meant to be 'royal and regal' — those connotations were no longer only associated with being white. This made Meghan a huge draw for the royals — but being a draw, you will also attract jealousy."
Was there tension between the Sussexes and the Cambridge because of this?
RELATED: Prince William Admits Kate Middleton Is A Lot More Patient Than He Is When It Comes to Their Kids
In the past year, there have been numerous rumors about tension between the Sussexes and the Cambridges. The root of the alleged tension is unknown, but a lot of theories are floating around. Some fans believe it might have stemmed from Prince William questioning Harry's relationship with Meghan when they were dating. Others think William and Harry's different personalities and roles in the royal family had something to do with it.
According to Scobie's book, Finding Freedom, Harry and Meghan also felt they were often being passed over in favor of William and his wife, Catherine, Duchess of Cambridge.
"As their popularity had grown, so did Harry and Meghan's difficulty in understanding why so few inside the palace were looking out for their interests," Scobie and his co-author, Carolyn Durand, wrote. "They were a major draw for the royal family… Instead they had to take a backseat. Sometimes they would be told that their projects had to wait when the Prince of Wales or Prince William had an initiative or tour being announced at the same time."
Additionally, Harry also reportedly felt he and Meghan were being "used for their popularity" by the palace.