There Might Be a Death Star Hidden in MCU's 'Black Panther'
It is common knowledge that Disney owns both Star Wars and Marvel, for better or for worse. Some say the synergy brought each franchise to new heights, while others say there's too much of a corporate sameness running across all the Disney properties. 
The crossover between the franchises surely has its fun side too. Fans have spotted what they think is a Star Wars reference with Black Panther characters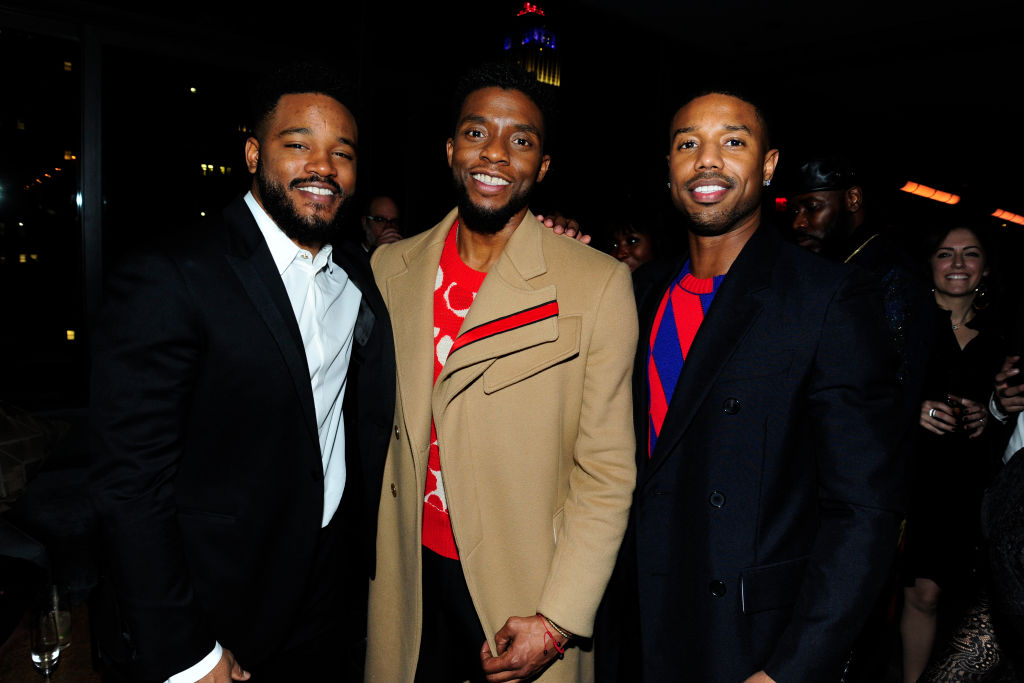 That's no moon. It's a space station
On Reddit, a fan posted a picture from a scene from Avengers: Infinity War, writing, "The Hologram of Earth that Okoye is holding looks like the Death Star!:" And it does rather resemble the notorious space station that could wipe out a whole planet with a concentrated laser blast. But is it really a Death Star reference?
The scene of Okoye holding a hologram that looks like the Death Star strongly resembles a moment near the end of Star Wars Episode II: Attack of the Clones, when Count Dooku looks at a hologram of the Death Star, and one of the other villains says, "If they find out what we're trying to build, we're doomed." 
Other Reddit fans weren't entirely convinced it was a deliberate reference to the Death Star, although most allowed that what Okoye is looking at does look like the technological terror. A Google search of "Black Panther Death Star" yields no concrete evidence either way. But it is true that Marvel and Star Wars share a lot of other commonalities. 
How Star Wars and Marvel overlap
One of the most obvious ways the franchises share DNA is in the actors, with two of the most prominent actors being Samuel L. Jackson and Natalie Portman. Both worked on the prequel trilogy before moving on to the MCU. But they are hardly the only two. Others include Paul Bettany, Benicio Del Toro, Lupita Nyong'o, Mads Mikkelsen, Andy Serkis, Ben Mendelsohn, Forest Whitaker, and Donald Glover.
Besides all that some MCU actors have expressed eagerness to be in Star Wars, especially after it was announced that Marvel chief Kevin Feige would produce a future Star Wars movie. Chris Evans and Brie Larson were quick to post on social media saying, in essence, sign me up. 
But as much as Marvel rules the roost now, it heavily echoes the influence of Star Wars, whether it means to or not. Even if that's not really the Death Star in Infinity War, Star Wars was the seismic movie event of the '70s that altered the Hollywood landscape for good, as studios became obsessed with making the next great hit. That has run unabated for 43 years, and not even the pandemic will slow that down. 
Is Marvel seeping into Star Wars? 
On a different Reddit forum that pondered who should direct the next Avengers movie, one candidate mentioned was Taika Waititi, who made Thor: Ragnarok and has Thor: Love and Thunder on deck. Another was Jon Favreau, who kickstarted the MCU with Iron Man and also made Iron Man 2. 
However, as one fan pointed out, both Taika and Favreau are "clearly being tasked with fixing star wars for Disney at this point." That fan was referring to the fact that Lucasfilm recently announced that Waititi would direct an upcoming movie and that Favreau was one of the primary creative forces on the first live-action Star Wars series, The Mandalorian. 
Many fans felt that Avengers: Endgame stuck the landing in ending a long story arc in a way that The Rise of Skywalker did not. So there is a perception that Marvel personnel are out to buoy Star Wars. As previously mentioned, the uber-successful Feige is set to produce a Star Wars movie too, although that does not necessarily mean it's the one Waititi would direct. For now, both franchises are on hold with the pandemic, but both are poised to come back with Black Widow and season 2 of The Mandalorian.