There's a Problem in Stevie J and Faith Evans' Divorce
Faith Evans and Stevie J's marriage was puzzling to many. The couple were friends for over 20 years. They split amid rumors of Evans cheating and months after her arrest.
The divorce between Love & Hip Hop: Atlanta staple Stevie J and Faith Evans continues. Evans, who was previously married to The Notorious B.I.G. until his murder in 1997, was close friends with Stevie before things turned romantic. But their romance turned sour amid cheating allegations and Stevie filed divorce documents. Now, Stevie has a problem on his hands as he no longer has legal representation.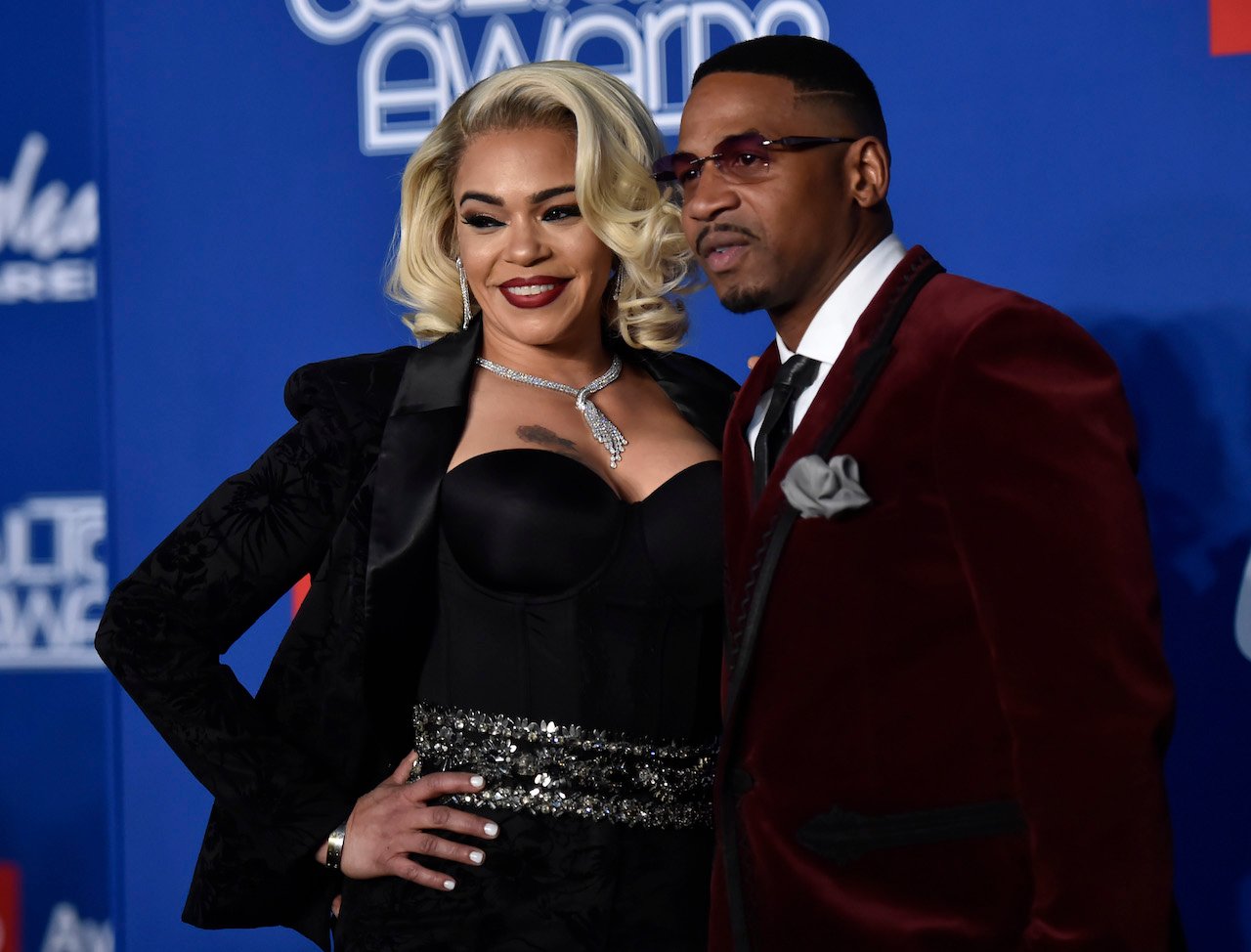 Stevie J's legal team asks to be removed from the divorce proceedings
The divorce proceedings between Stevie and Evans have been ongoing since Nov. 2021. The Jasmine Brand reports that an LA Superior Court judge granted a motion brought by Stevie's lawyer Kimia Klein from the law firm Fox Rothschild LLP. Klein explained that a breakdown in their "attorney-client relationship" was due to a "genuine conflict" and requests to be removed altogether.
"Despite several attempts by my office to informally resolve the issues with Steven, we have been unsuccessful in resolving the issues," she wrote, noting that making contact with Stevie (real name Steven Jordan) has become increasingly difficult. "I feel compelled to articulate that the relationship has broken down sufficiently so that my colleagues and I cannot continue to represent Steven, and that conflicts have risen," she added.
Per the report, Stevie J did not object to his former lawyer's move. Despite such, he hasn't notified the court of any new representation on his behalf. 
He previously requested spousal support from Faith Evans
New representation in the divorce will be required, especially because the former Bad Boy Records producer is requesting that Evans pay him spousal support amid the proceedings. Madame Noire previously reported such, though an official amount of the requested support is now known. 
If approved, Evans will have to pay Stevie a monthly fee in support. She also would not be able to collect money from him. In his filing, Stevie requested that a judge denies her the right to collect spousal support. It's also unknown if the former couple has a prenuptial agreement, as one is not listed in the filing. 
According to Stevie, the two have been "separated since Oct. 19, 2021." He cites "irreconcilable differences" as the cause of their split. Evans listed their date of separation as months prior to Stevie's listing. Despite such, the two have been spotted together since alleging they've separated.
The reality star accused Faith Evans of cheating
Before the official divorce filing, YouTuber Tasha K leaked a video in Nov. 2021 of Stevie accusing Evans of cheating. The video begins with Evans trying to get away with Stevie, with him blocking her from doing so. 
They both yell at one another, with Evans telling Stevie she hates him, and Stevie antagonizing her with the video and following her. He also verbally attacks and berates her, calling her several b—–s.  
Ahead of the Thanksgiving holiday, Stevie took to Instagram to apologize to Evans for the video leak. He alleged his belongings were stolen and someone got hold of the video 
"Happy holidays everybody," Stevie said in the since-deleted video, per Hip Hop DX. "I'd like to make this video for my wife. A video was released last week and it showed me talking crazy to my wife, publicly humiliating my wife. I'd like to apologize and say sorry that I would allow someone to come in my home and steal a computer and be able to do that to us."