There's an Unexpectedly Dark Reason It Took Marvel So Long to Make 'Black Widow'
Almost everyone agrees that the Black Widow movie coming in May has been a long time coming – probably too long. Now that promotion is ramping up for it with a new Super-Bowl ad and two Oscar-nominated stars in Scarlett Johansson and Florence Pugh, more details are emerging about why it took this long.
No matter where a fan stands on the idea of a Black Widow movie, there's a feeling that it's a shame that she had to die in Avengers: Endgame first before the standalone could happen. Unfortunately, part of Marvel didn't want it to happen
It took a long time for female heroes to be the leads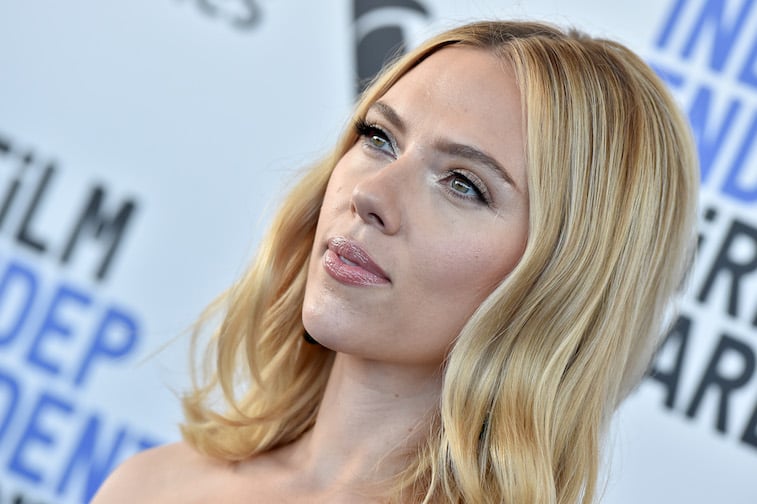 While female superheroes have been around as long as there have been comic books, it's taken forever and a day for them to get their own movies. Wonder Woman debuted in 1941, but it took her more than 30 years even to get a TV series, and it took about 40 years after that for her to get a movie with Gal Gadot in the lead.
It wasn't totally for lack of trying. A Wonder Woman movie had been in development hell for decades. It was fine to have female superheroes in movies like The Fantastic Four and X-Men, but Hollywood always seemed to balk or prevaricate when it came to putting a woman as the main figure.
When they did, it was either a misfire (Elektra) or a Razzie-winning bomb (Catwoman).
Marvel seemed poised to make a hit with a female hero after Johansson's entrance in Black Widow won fans over fast, but as history has shown, it was not to be.
The less familiar Captain Marvel finally proved doubters wrong in a big way, but Marvel actually alienated fans not just by killing Natasha, but by giving her a cursory farewell in Endgame. Turns out it wasn't all Kevin Feige's fault. 
Marvel had to break dissension from its own ranks
Screen Rant reveals that there was interest internally in a Black Widow solo movie, but at first the project was put on the back burner to get the Avengers together. But even after that was done to phenomenal success, there was another Marvel chief, Ike Perlmutter, who had been known for blocking movies led by females or minorities.
Naysayers had tried to argue that such movies didn't perform well at the box office, but Disney CEO Bob Iger wasn't a fan of that sort of thinking. Writing in his memoir, Iger said, "I've been in the business long enough to have heard every old argument in the book, and I've learned that old arguments are just that: old, and out of step with where the world is and where it should be."
While this specific argument applied more to Black Panther and Captain Marvel than Black Widow, Disney and Marvel realigned management to give Feige greater control.
Now, Marvel is making a conscious effort to make those movies that would have been blocked. This includes not only Black Widow, but The Eternals and Shang-Chi and the Legend of the Ten Rings.
Black Widow is poised to be bigger than ever
While fans may bemoan the fact that it took about 10 years for a Black Widow movie to happen, one could argue that things have turned out for the best, While Natasha's death seemingly limits the chances for future Black Widow movies, pent-up demand alone ought to help her movie open extremely well.
Its timing is also good in that it's getting publicity by proxy. After years of being passed over at the Oscars, Johansson became a double nominee this year with a lead nomination for Marriage Story and a supporting nomination for Jojo Rabbit. On top of that, rising star Florence Pugh, who plays a sister/rival to Natasha, just got her first Oscar nomination for Little Women. 
Black Widows comes during a year when female-led comic book movies have female talent behind the camera too. Black Widow and The Eternals both have female directors, in Cate Shortland and Chloe Zhao, respectively. And it's happening on the DC side too, with the Harley Quinn movie Birds of Prey being directed by Cathy Yan, and Patty Jenkins returning for Wonder Woman 1984.