There's Another 'Famous' Hemsworth, and Fans Have Already Seen Her in a Marvel Movie
Some showbiz families are so large, they often have siblings who become actors, yet hardly get much notice. It's worked this way in the acting world for years if going by big families like the Baldwins, the Skarsgårds, or the Arquettes.
The Hemsworths now have to be on that list after a recent reveal of another sibling being scoped out in a Marvel Cinematic Universe cameo. Yes, it's a woman in the Hemsworth clan, though not an immediate relation. This time, it's a second cousin who shares the surname.
Who is this mysterious Hemsworth, and will she become better known soon? Also, it's worth looking at another lesser-known Hemsworth brother who may become better known here in America thanks to a popular HBO series.
More about Taylor Hemsworth
Someone on Reddit recently revealed that second cousin Taylor Hemsworth had a cameo in Thor: Ragnarok. She shows up during a scene as a random girl taking a selfie with Thor.
Little did anyone know this was a Hemsworth, but it proves just how large the family is and how much they're starting to find their own ways in the acting industry. According to her IMDb page, Taylor is listed as both a writer and an actor.
Her single writing credit (so far) is for a 2015 Australian short she also acted in called Dead Sharks. She's also acted in another Aussie short called Through a Darker Eye the same year with no set release date.
Only her cameo as "College Girl #2" in Ragnarok is her most high-profile acting role. Much of this could change on a dime, however, since memorable cameos often lead to casting departments calling in actors for auditions.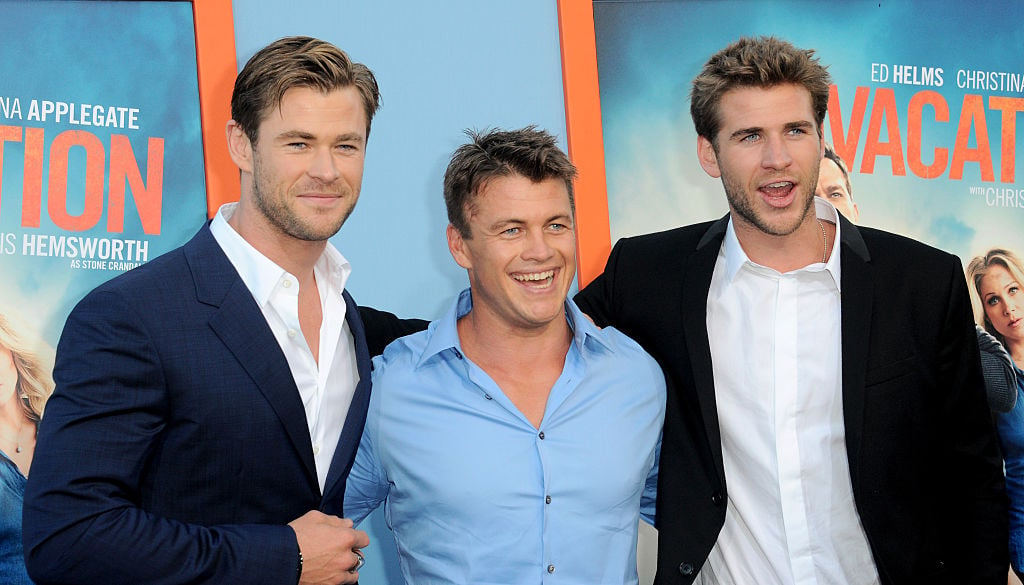 Will Taylor Hemsworth find a path toward more acting roles?
Maybe Taylor has had to face some stigma just because she's a second cousin to the famous Hemsworths. At least she's been able to find work in Australia, which is a far different place from America.
In Hollywood, maybe she's had to face bias just based on that family name. At the same time, using that name might also turn heads faster. The good news is she doesn't resemble her cousins and has her own persona.
Being her own self will help in hopefully landing more roles. One source notes that she did gain some nominations in Australia for her Dead Sharks writing. Perhaps her real interest is writing movies, and creating shorts is a good place to start.
If she's still climbing the ladder, a direct Hemsworth brother seems about ready to find his place in more successful roles.
The chances of Luke Hemsworth becoming as famous as his brothers
Not everyone knows there's an active third Hemsworth brother out there. He's Luke who's really the oldest of the three. Plus, he's been acting for over 16 years, albeit primarily in Australia.
Here in the states, he hasn't really hit his stride as an actor until recently landing a major role in HBO's Westworld. While he has had cameos in two Thor movies at the MCU, his role in Westworld may finally be a breakout.
His role there is security officer Ashley Stubbs, played for the last two seasons, and now revealed as a host. During the long break between the show's second and third seasons, Luke also made a horror movie he'll be starring in called Death of Me. It's listed as "completed" on IMDb, yet with no set release date.
While better known in Australia, maybe Luke won't become as big of a superstar here as his brothers. Let's hope Taylor will move in for a win, though, especially when being a writer and actor can move you places much faster with the right connections.