There's No Need to Watch 'Breaking Bad' Before You Binge on 'Better Call Saul'
With Better Call Saul showrunners stepping up their game so much in season 5, more people than ever are becoming curious about tuning in. But because the show is technically a prequel, it inevitably leads to the question: Should you watch Breaking Bad before diving into Better Call Saul?
It's true that there probably wouldn't be a series called Better Call Saul if Vince Gilligan hadn't first created criminal lawyer Saul Goodman in Breaking Bad. But here's the good news for any newcomers to the series: there is no reason to watch the original series first (though you should watch it eventually because it's so good).
It may be based on events in Breaking Bad, but Better Call Saul is strong enough to stand on its own.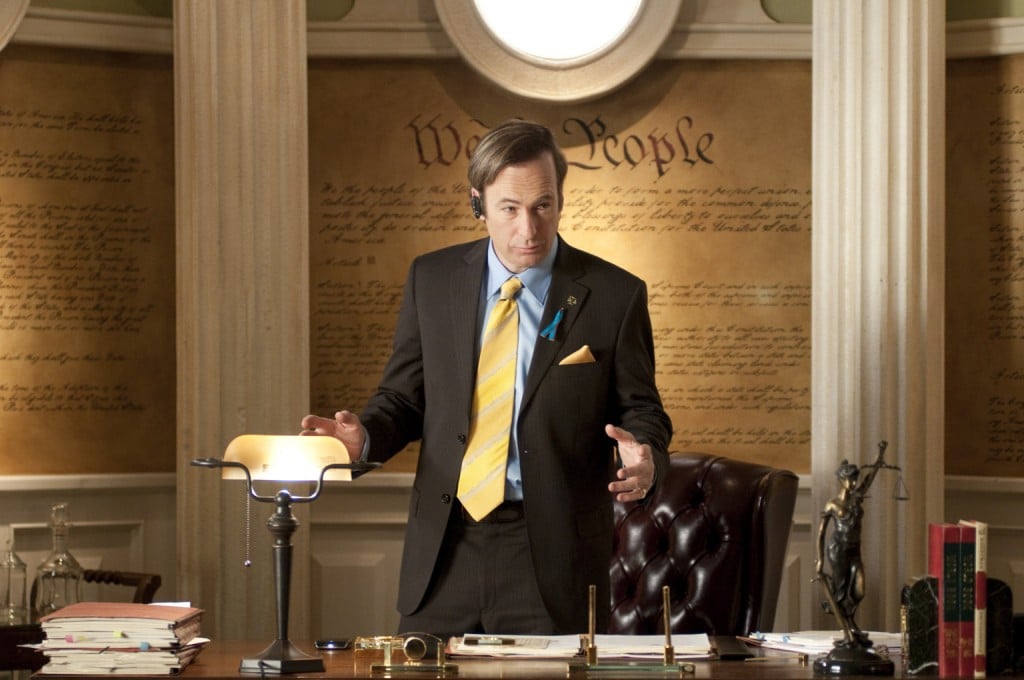 'Better Call Saul' was never trying to be like 'Breaking Bad'
At first, Better Call Saul was a bit of a disappointment to diehard Breaking Bad fans. It felt like an entirely different show with a lot more storytelling and a lot less action than the show it was based upon. It was clear from the beginning that Better Call Saul was never meant to be a direct copy of Breaking Bad — it had its own story to tell.
Of course, Breaking Bad fans noticed all the subtle references to the original show thrown in. But the Better Call Saul is just as enjoyable without recognizing those details and is perhaps even more exciting without knowing how the story ends up.
'Better Call Saul' can be more intense without knowing what happens
Breaking Bad fans are actually at a disadvantage when it comes to certain scenes of Better Call Saul. Since everyone who watched the original show already knows which characters are in it, they know none of them can die in Better Call Saul, even when they're in precarious positions.
On the flip side, knowing that certain characters are not in Breaking Bad puts their fates into question even more.
Meanwhile, watching Better Call Saul without seeing Breaking Bad first leaves every character's future a mystery. That can be both a good and bad thing. The flash-forward scenes with Gene Takovic make less sense without knowing what happens to Saul in Breaking Bad. But it's easy enough to figure out that he's in danger and hiding his identity for some reason.
Both shows are worth watching
Regardless of the order you experience them in, Breaking Bad and Better Call Saul are two of the most highly regarded dramas on television and are worth watching from start to finish.
The Better Call Saul story isn't finished yet — the final season 6 is scheduled to air sometime in 2021, though that date could be pushed back depending on how long the coronavirus (COVID-19) restrictions last.
Stuck at home sheltering in place has plenty of fans re-watching Breaking Bad from start to finish or catching up on Saul Goodman's backstory by watching the first five seasons of Better Call Saul. No matter which order you do that in, both shows are absolute masterpieces.