There's Proof That Queen Elizabeth Sees Prince Harry's Royal Family Exit As Temporary
Does Queen Elizabeth think Prince Harry is coming back?
The wounds are still fresh as the Duke and Duchess of Sussex only announced their departure from the royal family a few weeks ago. The palace statement made it clear that Her Majesty was just as blindsided as the rest of us. Yes, we all knew that Prince Harry had struggled with media attention and public scrutiny for decades. But this move seemed extreme, even for him.
The royals have been busily hammering out details of the couple's exit over the past couple of weeks and now Queen Elizabeth will be taking away one of Prince Harry's most treasured achievements — his military honors.
However, perceptive fans realize that the queen is leaving the door open for her grandson's eventual return. It sounds like she might even be expecting it.
The royal family will reevaluate Prince Harry and Meghan Markle's exit in one year
The Duke and Duchess of Sussex aren't the first family members to quit the royal life. But they are setting a surprising precedent with a clause built into their exit plan that allows for both sides to reexamine the relationship in one year and see if it's still working out. With language like that, it's clear that this is more of a trial separation than a permanent divorce.
There's a chance that this coming year will go horribly for Harry and Meghan and that they'll want to return to the working royal life. Especially in light of the latest thing Queen Elizabeth is taking from Prince Harry.
Prince Harry won't be able to use his honorary military titles anymore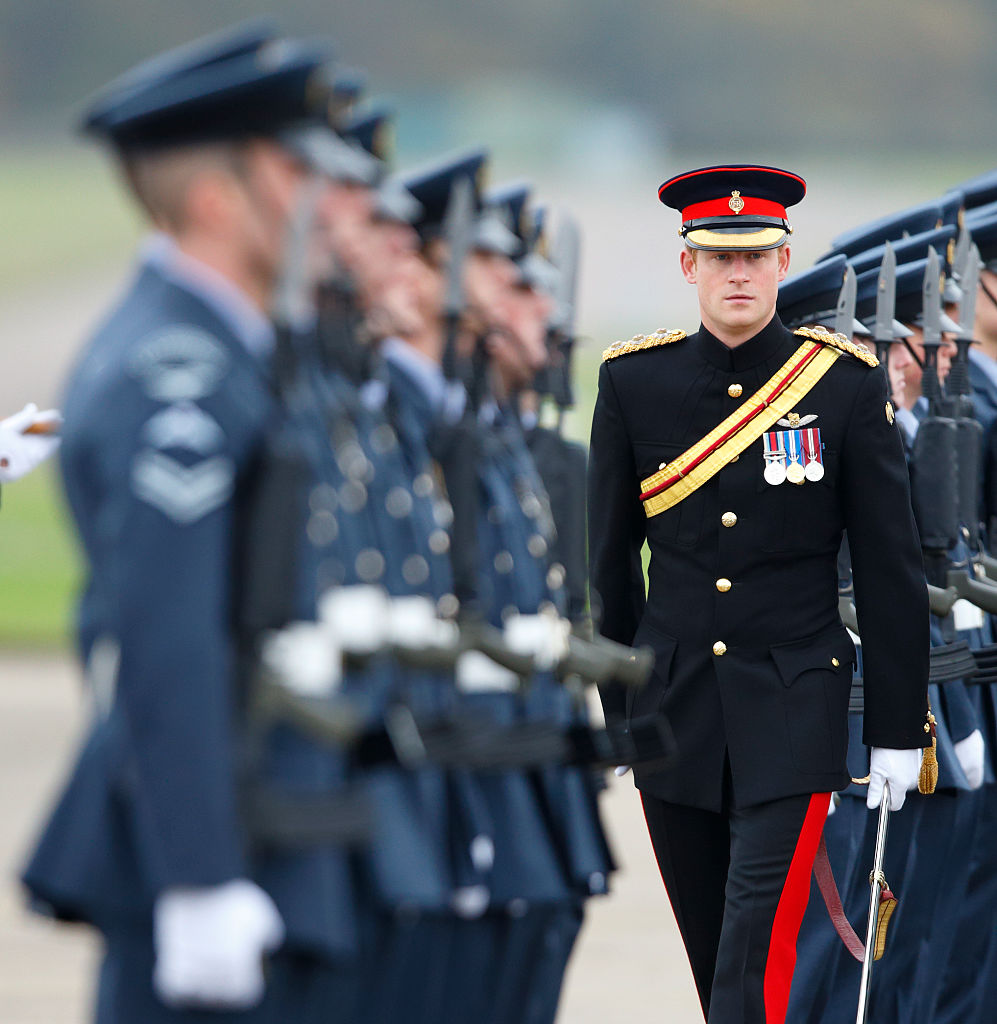 It's true that Harry struggled with finding his footing in the royal family, especially as the "spare heir" who would likely never see the throne. The one thing he was always proud of, however, was his military service.
But even though the Duke of Sussex spent years serving his country, now with his exit he'll be forced to give up his honorary roles in the British army. And he wasn't happy about it. "Our hope was to continue serving the Queen, the commonwealth, and my military associations, but without public funding," Prince Harry said in a speech. "Unfortunately, that wasn't possible."
There is one silver lining in all this, however. The door is open for Prince Harry to come back.
No one will fill Prince Harry's previous roles
Queen Elizabeth knew exactly what she was doing by refusing to let Prince Harry keep his most treasured titles in the royal family. Between that move and reportedly forcing Harry and Meghan to stop using the word "royal" as part of their branding, Her Majesty is showing the couple just how different life is without her support.
But in a merciful move, the queen didn't immediately replace Prince Harry in those honorary roles and is instead planning to suspend new appointments for the next year in case Prince Harry chooses to come back.
Harry will be forced to attend military events in civilian clothing, which one military official called "very unfortunate." Will this change be enough to bring him back into the fold? The queen is hoping it is.