These 2 Actors Are the Highest-Paid of 2020, According to Forbes
Fans would probably be shocked to find out most actors were beat by personalities like Kylie Jenner, music artists, and athletes when it comes to the highest-paid celebrities of 2020, according to Forbes. There are only two rich actors who made it into the top 10. Find out where they ranked and how much money they were paid.
Tyler Perry was ranked #6
RELATED: Inside Tyler Perry's $18 Million Beverly Hills House Where Meghan Markle and Prince Harry Are Living
Tyler Perry doesn't just act. He also writes and produces, which leads to his bigger paycheck. So it's probably not surprising that he is the sixth highest-paid celebrity of the year, according to Forbes.
He trails behind Kylie Jenner, Kanye West, Roger Federer, Cristiano Ronaldo, and Lionel Messi. He's the first actor to make it on the list, which claims he made $97 million.
Perry is still keeping busy. TV shows he created Bruh, Ruthless, The Haves and the Have Nots, Young Dylan, The Oval, and Sistas are continuing into 2020.
While most shows stopped production during the pandemic, Perry reopened his studio. According to The Hollywood Reporter, he sent out a document to his cast of Sistas and The Oval called "Camp Quarantine," detailing how production would run.
It claimed the cast would be tested for COVID-19 in their hometown before traveling. They would then self-isolate until they go on private flights to Atlanta where they'd be tested again. Cast and crew members will then be moved to the studio where they'll be tested again then sequestered before filming.
Dwayne Johnson was ranked #10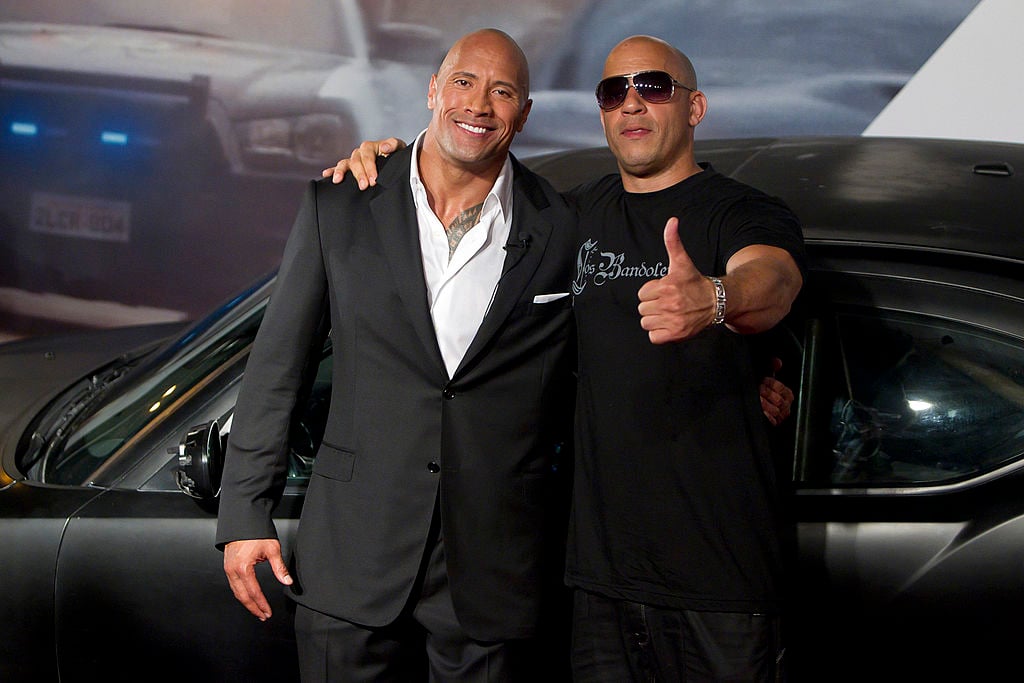 RELATED: Dwayne 'The Rock' Johnson Shares The Moment He Knew He'd Made It As An Actor
Dwayne Johnson barely made it into the top 10 of the list. Forbes claims he was paid $87.5 million.
The movie star definitely makes bank by being in multiple movie franchises. That includes Jumanji, San Andreas, Fast & Furious which got a spinoff around his character with Hobbs & Shaw. This is all while he's still starring in how own TV show, Ballers. The HBO show finally ended in 2019.
RELATED: 'Black Adam' Isn't the Only Superhero Movie Dwayne Johnson Has Lined Up
Forbes claims he makes the list due to his paychecks from his upcoming movies, Black Adam and Red Notice. Johnson previously made an Instagram post claiming Black Adam will be released on Dec. 22, 2021.
"I'm honored to join the iconic #DCUniverse and it's a true pleasure to become, BLACK ADAM," read the caption. "BLACK ADAM is blessed by magic with the powers equal to SUPERMAN, but the difference is he doesn't toe the mark or walk the line. He's a rebellious, one of a kind superhero, who'll always do what's right for the people – but he does it his way. Truth and justice – the BLACK ADAM way. This role is unlike any other I've ever played in my career and I'm grateful to the bone we'll all go on this journey together."
It's a very interesting time in Hollywood where most actors aren't working due to the pandemic. Time will tell how that will affect the ranking for next year.