These 2 'Downton Abbey' Cast Members Have Been 'Married' on 3 Different TV Shows
Downton Abbey fans have a deep love and appreciation for all the cast and characters on the show. But after 52 episodes and a Downton Abbey movie, one of the couples — created by Downton writer Julian Fellowes — has really kept their romance alive throughout the seasons. The characters' chemistry could be due to the cast members' past experience working together as fictional romantic partners. Which 2 actors from Downton Abbey have had their characters get married in 3 separate series?
Hugh Bonneville reflects on the movie and his fellow cast members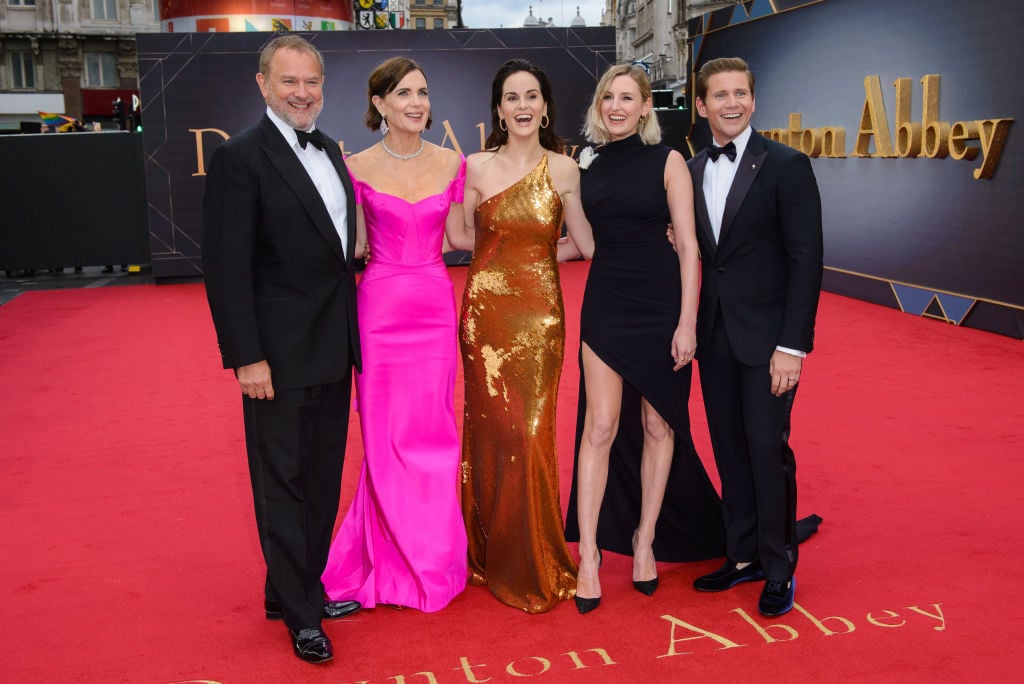 In an interview from last year with SAGA, Hugh Bonneville — who plays the Earl of Grantham, AKA Robert Crawley on Downton Abbey, explained how close he is to his former co-stars.
"As we came to the end of season six and they hadn't got us all locked into a movie, I thought it would probably never happen," Bonneville admitted. "But we all talked about it because we did stay in touch and are all friends. We have had a couple of reunion suppers and we get together occasionally."
The publication notes that out of all the Downton Abbey cast, in particular, Bonneville is "great friends with American actress Elizabeth McGovern" — who plays his wife, Cora Crawley. Perhaps that's because Bonneville and Grantham have worked together before — in more ways than one.
"Elizabeth and I have been married three times in three different TV shows," Bonneville revealed. "So we are close."
'Downton Abbey' actors Hugh Bonneville and Elizabeth McGovern play main married characters Lord and Lady Grantham — which other TV shows do they play a married couple?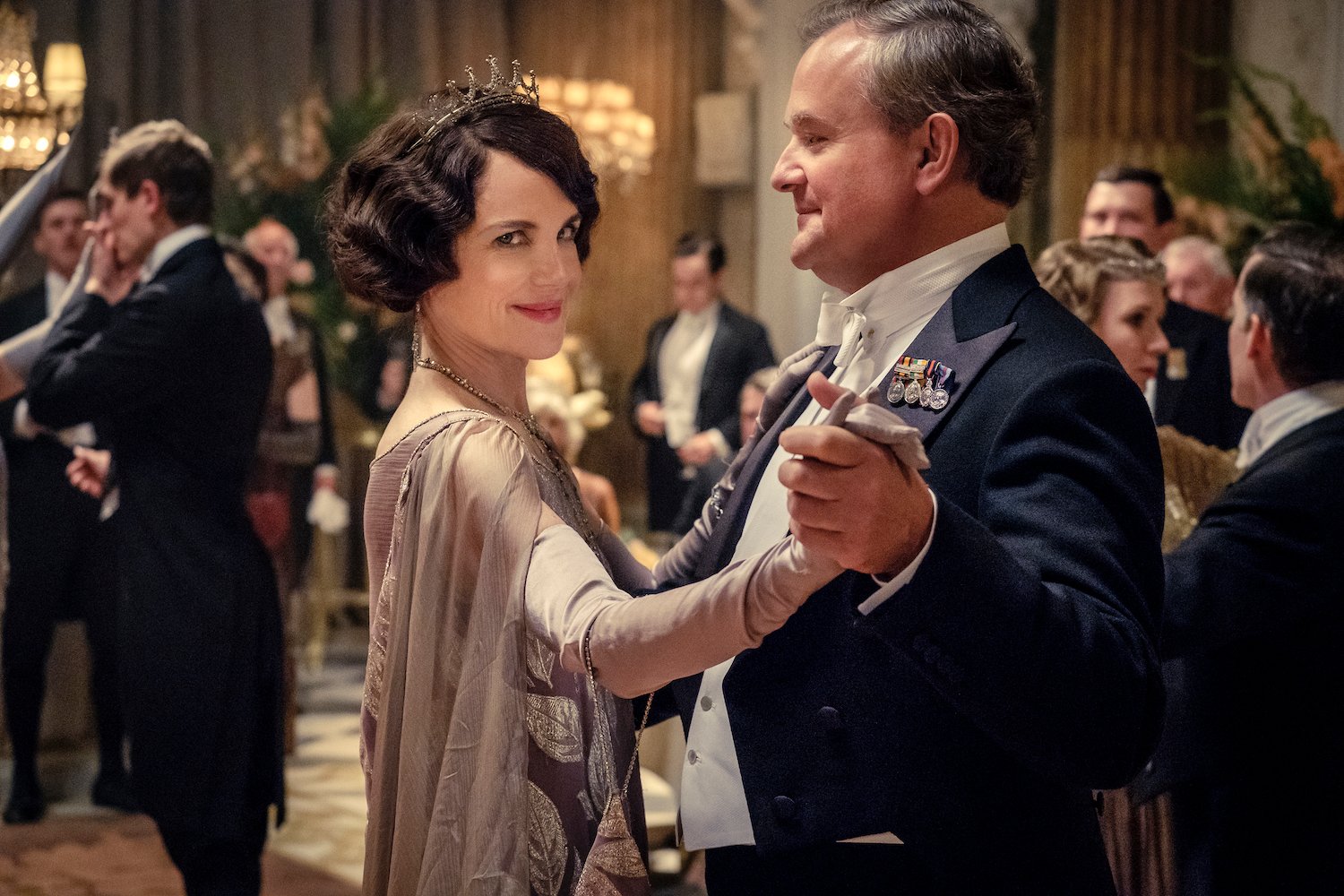 In an interview with both McGovern and Bonneville in The Philadelphia Inquirer, the Downton Abbey co-stars reflected on their past experiences filming TV series together. Bonneville remembered:
We did a show called Thursday the 12th, which was a political thriller-type thing. I was only in it very, very briefly as her husband. And we did a short-lived comedy, probably one of my favorite shows I've ever done, called Freezing, about an actress called Elizabeth McGovern who comes to live in London rather than follow her Hollywood career.
Even after those 2 projects, the fact that both Bonneville and McGovern got cast as a couple in Downton Abbey was a "complete coincidence."
Bonneville told the Inquirer — through laughs — that they actually filmed an episode of Freezing involving a plotline in which McGovern's agent "gets her a gig playing a maid in a Julian Fellowes costume drama." (Further invoking the age-old question, does art imitate life or the other way around?)
The 'Downton Abbey' couple that lasted in love throughout the seasons
After being cast side-by-side so many times — purely by chance — McGovern only had lovely things to say about Bonneville.
"I absolutely love working with Hugh," she told the paper. "He's a very unpretentious actor."
But out of everything the two actors have worked on together, Downton Abbey is no doubt the most recognizable — and influential — TV series Bonneville and McGovern have performed in together.
McGovern has apparently had Downton fans tell her "that they've really appreciated seeing people who still have a love after many, many years in a marriage."
"It's not a thing that you see a lot of on TV," the Downton Abbey cast member shared. "And it's quite refreshing."