These 2 'The Brady Bunch' Stars Made Out in the Doghouse
The young cast members became close through working together on The Brady Bunch. It was later revealed that led to some hookups. Susan Olsen, who played Cindy, said she would make out with a co-star in the doghouse.
Susan Olsen and Mike Lookinland were young on 'The Brady Bunch'
Most of the cast of The Brady Bunch were young given the Bradys had a blended family with six children. Mike Brady (Robert Reed) is the father of Greg (Barry Williams), Peter (Christopher Knight), and Bobby (Mike Lookinland). Carol Martin (Florence Henderson) is the mother of Marcia (Maureen McCormick), Jan (Eve Plumb), and Cindy (Olsen).
Bobby was the youngest being around seven years old when the show started. Cindy was also the youngest of Carol's children and was eight years old. The family also had a pet dog named Tiger in the early episodes.
They made out in the doghouse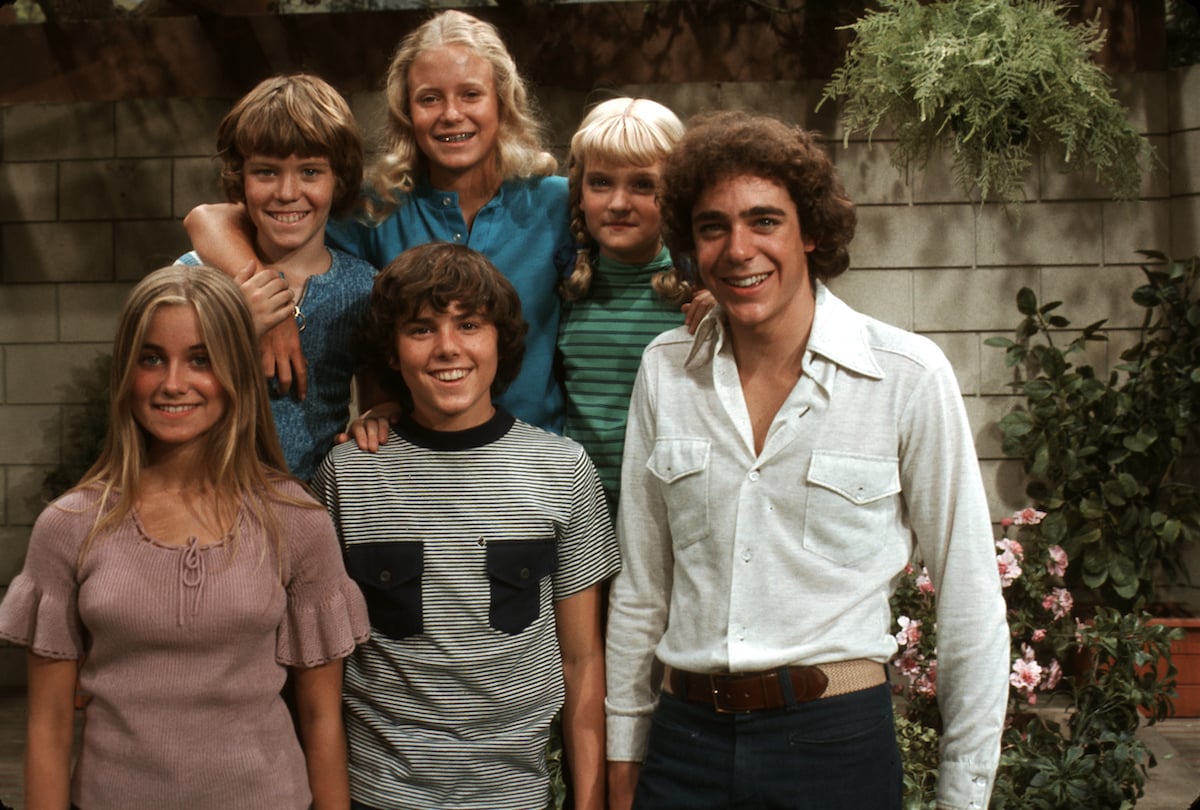 The stars of the show revealed which hookups happened between cast members. Olsen explained to news.com.au why they got so close.
"I think all of us did … We led a sheltered life for part of the year so if there was anybody to get a crush on or try to date, it would be our counterparts," she said.
There were some interesting locations on set where these hookups happened. "So I had Mike Lookinland (Bobby Brady) and we used to make out in the doghouse when we were nine," she said.
"Eve always had a crush on Chris, they did kind of hook up later on," Olsen said. "And of course there was Maureen and Barry, but Barry really wanted to hook up with Florence, but Florence kept that very platonic."
Lookinland said he didn't have his childhood until later in life
It seems like child actors really struggle after they find fame. Lookinland explained how getting the role of Bobby so young affected him.
"The problem for me was, I lived my childhood in my 20s," he said on Oprah Where Are They Now? "You should really try to live your childhood when you're a child, because if you do it when you're 26, it can be dangerous."
Lookinland went on to say that he "loved" alcohol. But there was a point where he had to decide between drinking or dying. He stopped drink and stopped acting.
"From the age of 8, I learned that nothing in the entertainment industry is real," the former sitcom star said. "It's all fake. Your face, your clothes, what you say — it's all a fake. I think I was drawn to something more real that I could do myself."
He left acting to make concrete countertops. Olsen still acts at times and her last big project was Child of the '70s.