These 2020 Grammy Performances Were So Heartfelt, They Made Everyone Emotional
Over the years, viewers have gotten to witness some pretty incredible musical performances take place on The Grammys' stage. Some of which have left many of us speechless and are still talked about to this day.
Now that the 2020 Grammy Awards have come and gone, there are a few performances from the night that are very deserving of being added to the list of the most unforgettable and emotional moments in the award show's history.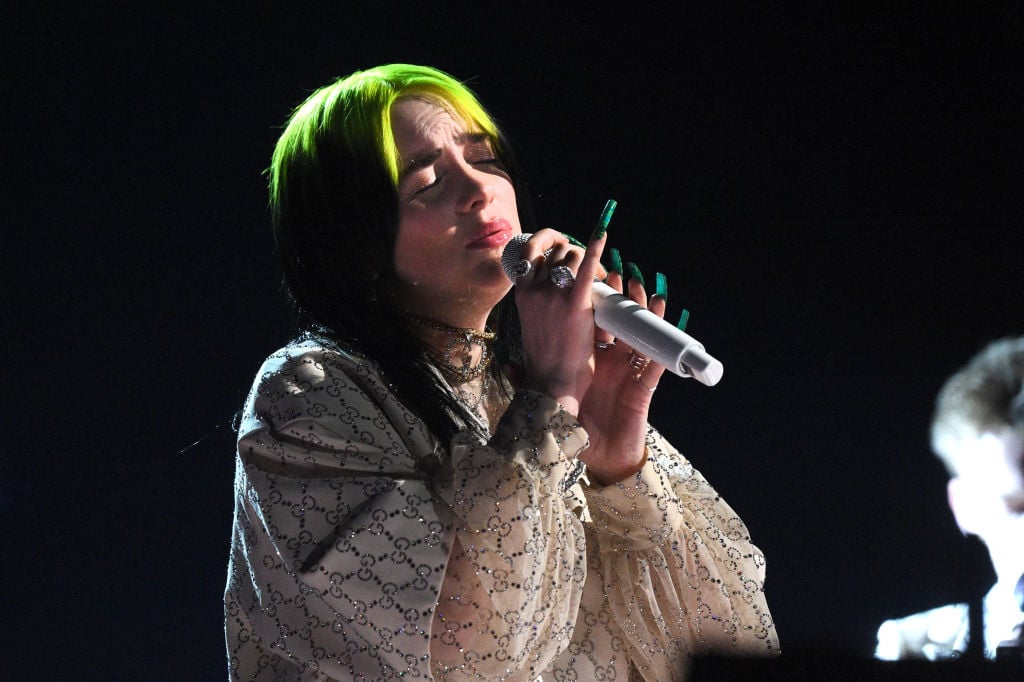 Lizzo kicked off the show with an emotional tribute to Kobe Bryant
Last night was a bittersweet evening as many people mourned the death of NBA superstar Kobe Bryant, who died the same day in a helicopter crash.
News of his tragic passing sent shockwaves through the entertainment industry, leaving many fans and celebrities experiencing a rollercoaster of emotions.
With this unexpected news coming to light a few hours before the 2020 Grammy Awards, many celebs taking the stage that night decided to honor the late legend with vulnerable yet powerful performances.
Lizzo kicked off the ceremony with a showstopping performance she dedicated to Bryant. "This night is for Kobe," she shouted before performing a medley of her hit songs, "Cuz I Love You" and "Truth Hurts."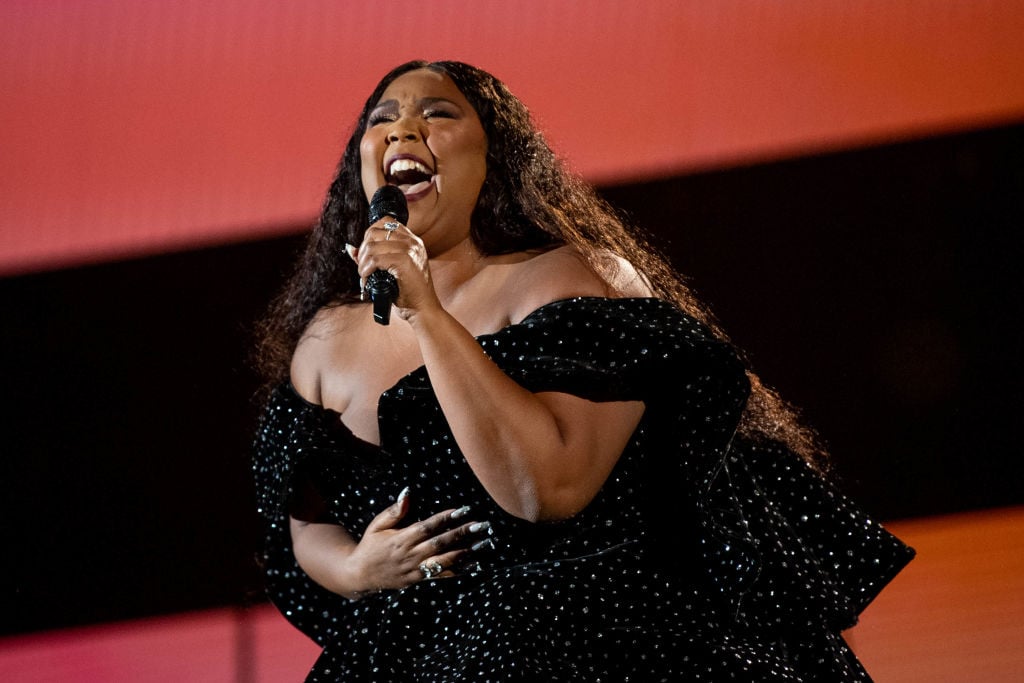 Oh, and we can't forget about that impeccable flute performance!
Demi Lovato couldn't hold back tears while performing "Anyone"
Demi Lovato made her comeback to the Grammys stage and music with an emotional performance of her new song, "Anyone," which she penned just days before her drug overdose in July 2018.
The singer took to the stage wearing a white ballgown with only a pianist accompanying her. Just a few seconds after the song began, Lovato was overcome with emotion and ended up restarting the track as tears rolled down her face.
Lovato went on to deliver a tearful yet powerful performance that earned her a standing ovation from the audience and viewers.
Billie Eilish delivered a beautiful rendition of "When The Party's Over"
In addition to being the night's biggest winner, Billie Eilish also gave one of the most incredible performances of the evening with her intimate rendition of "When The Party's Over" from her debut album When We All Fall Asleep, Where Do We Go?.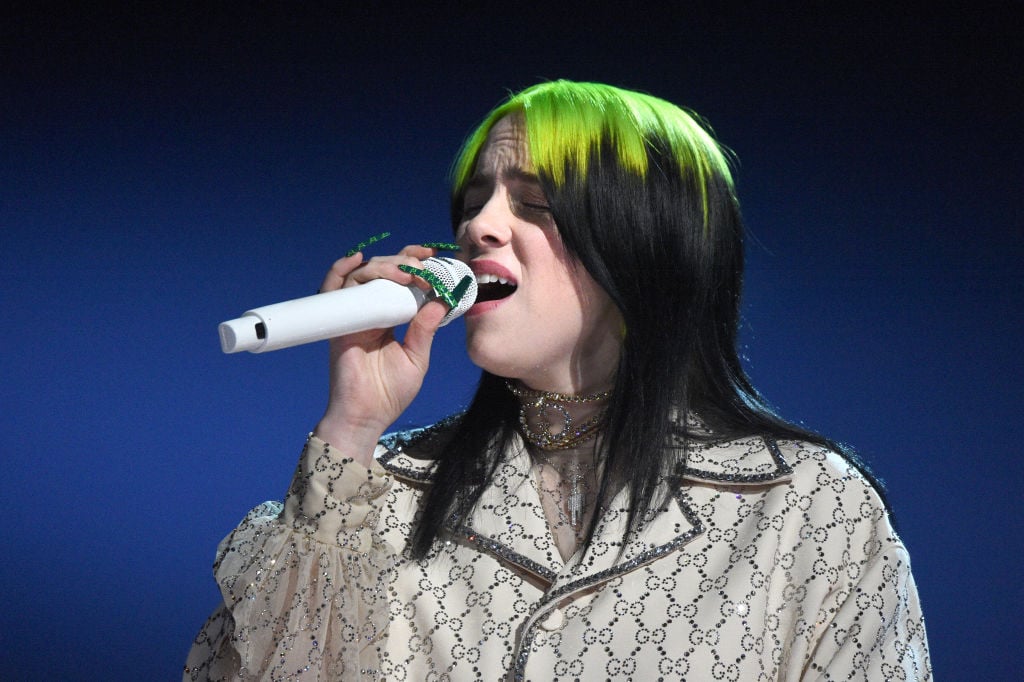 The singer took the stage and wowed fans with her beautiful vocals as her brother/ producer, Finneas O'Connell, played the dreamy tune on the piano.
No one could seem to take their eyes off of her as she poured herself into the emotions of every lyric while giving the most heartfelt performance of her career.  
Camila Cabello's heartfelt tribute to her dad
Just when we thought we cried enough during the 2020 Grammy Awards, Camila Cabello goes and delivers an emotional performance that made everyone watching shed a tear or two.
Before the show aired, The Grammys teased that Cabello would be performing a song dedicated to a "special man" in her life.
While many of us thought the song would be all about her boyfriend, Shawn Mendes, the emotional track turned out to be all about her father.
During her performance, the former Fifth Harmony member belted out the lyrics, which shined a light on the special relationship she has with the first man who's ever loved her.
As she sang, home videos of the father-daughter duo played in the background. Near the end, Cabello walked up to her dad, who had tears streaming down his face, and sang the last few verses.
After wrapping her performance, Cabello and her father embraced as the audience wiped tears from their eyes.
Nipsey Hussle remembered during a powerful tribute
Toward the end of the night, John Legend, DJ Khaled, Meek Mill, Kirk Franklin, Roddy Ricch, and YG took to the Grammys stage to give a heartfelt performance paying homage to Nipsey Hussle, who tragically passed away in March 2019 after being gunned down in Los Angeles.
"Long live Nipsey Hussle," Khaled said as he took the stage, encouraging the audience to rise to their feet. Legend then accompanied Khaled on piano for a performance of Hussle's posthumous track "Higher."
The performance ended with images of Hussle of NBA star Kobe Bryant projected on the screen and Khaled sharing a few heartfelt words honoring their legacies.
"Rest in peace, Nispey Nussle. Rest in Peace Kobe Bryant," the DJ said. "Long live Nip. Long live Kobe. The marathon continues."