These 3 Actresses Almost Beat out Angelina Jolie for 'Mr. & Mrs. Smith' — Brad Pitt and Jennifer Aniston Could've Lived Happily Ever After
Way back in 2004, superstars, Brad Pitt and Angelina Jolie filmed Mr. & Mrs. Smith. At the time, Pitt was married to Friends star, Jennifer Aniston, while Jolie had only recently split from her marriage to Billy Bob Thorton. The two kept their developing romance secret — until they couldn't.
Three other actresses came up for the role Jolie played in the movie, which could've (many fans would love to think) prevented the Pitt/Aniston breakup altogether. Read on to find out who they were and why they didn't end up in the role opposite Pitt.
Brad Pitt and Angelina Jolie fell in love while filming 'Mr. & Mrs. Smith'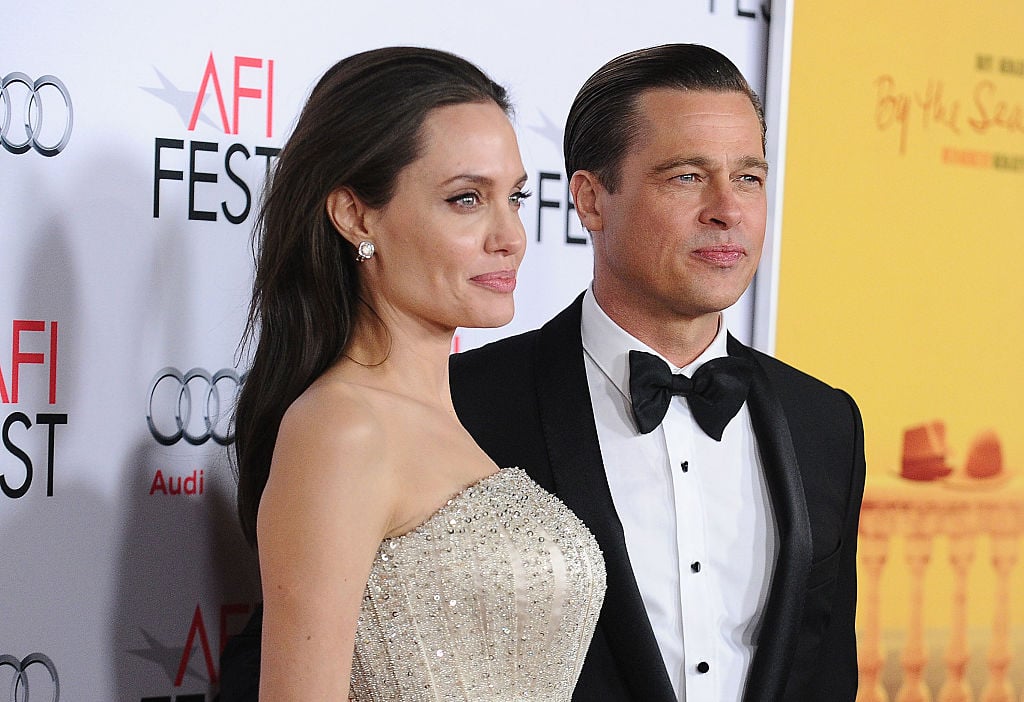 Due to the nature of Mr. & Mrs. Smith, rumors of a Brad Pitt and Angelina Jolie affair circulated long before any confirmation. By March 2005, Jennifer Aniston officially filed for divorce from the Once Upon a Time in Hollywood actor.
A few months later — after Jolie adopted son, Maddox — she and Pitt's relationship became public knowledge. There's no way to know if Pitt and Jolie working so closely was the cause of his divorce to Aniston or if he and Aniston were already headed for trouble when filming began.
Either way, Pitt and Jolie remained the focus of tabloids for years. The two finally wed in 2012. Between founding the Jolie-Pitt Foundation, Jolie's double mastectomy, and parenting six children, the two fell apart somewhere along the way.
Their 2015 film together, By the Sea, may have forecasted the beginning of the end. In 2016, Jolie filed for divorce and a custody battle ensued. At the present time — and after Pitt spent a year in rehab to get sober — things have settled down, but they still have a way to go.
That said, if Jolie hadn't been cast in the 2004 film, could the Aniston/Pitt breakup have been prevented? Here are three actresses previously up for the role.
This judge from 'The Voice' almost snagged the role
You might not automatically put Gwen Stefani at the top of the list of roles with Pitt, but it's true. The Voice coach told Howard Stern in a 2016 interview she was close to playing the part. Jolie snagged.
"I feel like I almost got it. I went to a bunch of auditions," she said, according to UsWeekly. "It was between me and Angelina Jolie, and I'm like, 'Oh, great. I got a shot here."
She continued: "The whole acting thing really feels like something I could do. Whenever I've done it, whenever I had moments where it works, it's just like performing. You hit a moment. And that's what movies are: a series of moments."
A famous Australian actress had the part but backed out
Producers of Mr. & Mrs. Smith wanted two big Hollywood names for the roles that could be a "believable married couple," and "action stars."
Screen Rant previously revealed that the casting team originally cast Big Little Lies star, Nicole Kidman in Jolie's role. Kidman, unfortunately, had scheduling conflicts for The Stepford Wives that prevented her from taking the part.
Filming paused, then Pitt dropped out, too, leaving casting directors to start all over again to find two other big names.
Catherine Zeta-Jones also could've had the role
According to IMDb, Catherine Zeta-Jones is another actress casting directors considered for the role of " Jane Smith." She's one of the final few Stefani would've had to beat out to go directly against Jolie.
Director, Doug Liman, also considered Will Smith to play Pitt's role. Another possible couple could've been Johnny Depp and Cate Blanchett which would've had a totally different feel.
Eventually, Jolie was chosen to play Jane Smith, and with her name officially attached to the movie, Pitt decided to throw his hat back into the ring. The rest, as they say, is history. And to think it almost didn't happen, leaving Pitt and Aniston to go on with their Hollywood lives, just as they were, is some kind of heartbreaking.