Anthony Bourdain Said These 4 Movies Inspired Him Most
Anthony Bourdain was a huge movie fan. The late chef, author, and television host constantly talked about his love of film. Bourdain grew up watching all types of movies with his dad. This is what ingrained in him his appreciation. He even made sure that his production crew was well versed in all things cinema when hiring.
Over the years when he produced his shows, Bourdain constantly referred back to his favorite movies. These were a never-ending source of inspiration for him. When watching them, he would always get new ideas. In particular, there were a few which he always went back to. These are the 4 movies that inspired Anthony Bourdain the most.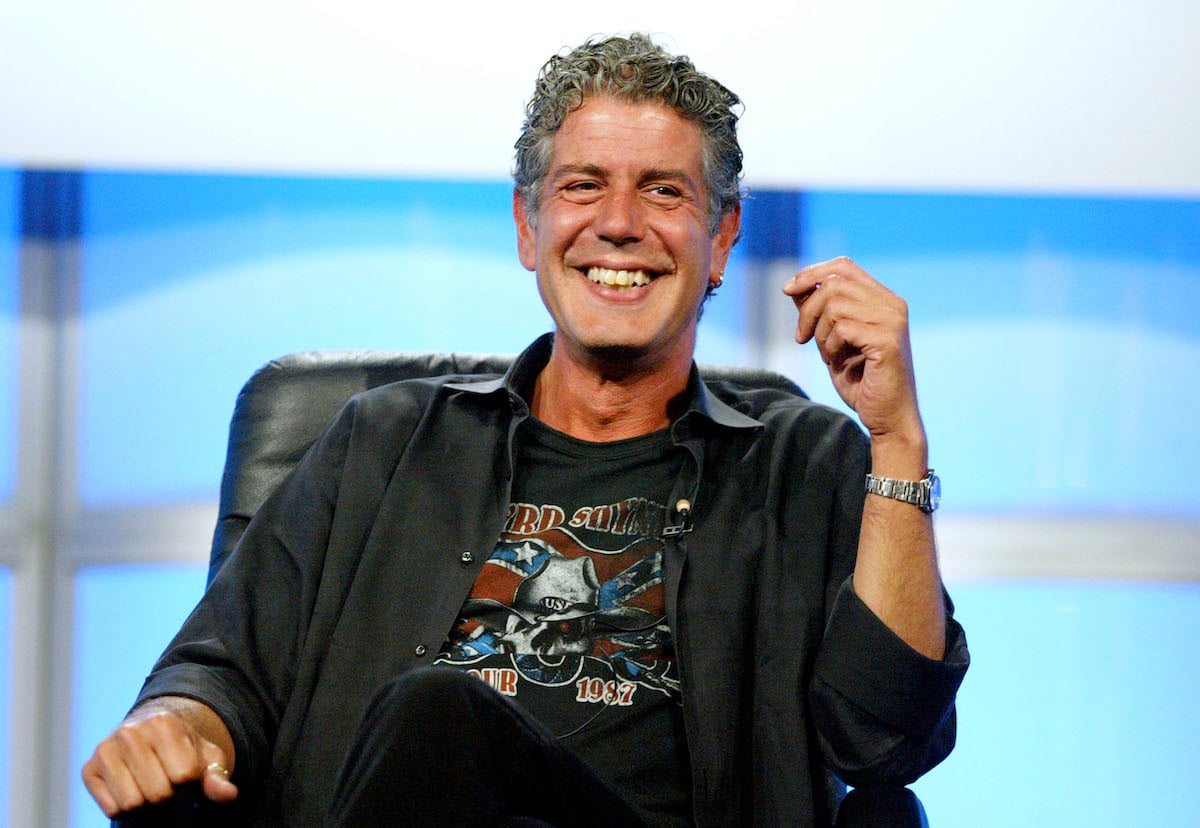 'The Friends of Eddie Coyle' (1973)
The Friends of Eddie Coyle was released on June 26, 1973. The movie's director is Peter Yates and stars Robert Mitchum. The film is about some small-time mobsters in Boston who rob a bank. Critics consider it one of the most classic crime movies of all time.
Bourdain said that this is one of his all-time favorite films. He even went to Boston on his show No Reservations and shot an episode inspired by the movie.
He told Criterion that "This is a superb and uncompromising adaption of George V. Higgins bleak masterpiece of low-level criminality—and possibly Mitchum's finest performance."
'Apocalypse Now' (1979)
Bourdain cited this classic as his favorite movie ever. The 1979 film about the Vietnam War is often at the top of the greatest movies of all time lists. Apocalypse Now is directed by Francis Ford Coppola. It is the first film he directed following his launch to stardom with The Godfather.
The film was loosely based around Joseph Conrad's 1899 novel Heart of Darkness. This just so happened to be one of Bourdain's favorite books as well.
In his first travel show, A Cook's Tour, he used the movie to inspire the third episode. This was one of his first movie references, with many more to follow.
'In the Mood for Love' (2000)
Foreign flicks were part of Bourdain's fascination with movies. He enjoyed watching how directors from other countries incorporated their cultures into the story. One of his favorite foreign directors was Wong Kar-Wai. Kar-Wai is well known for his visually unique films.
In the Mood for Love is one of Kar-Wai's biggest hits. Bourdain said, in an IMDb interview, "We shamelessly rip off this film…at every opportunity."
'To Live and Die in L.A.' (1985)
To Live and Die in L.A. is the definitive '80s movie. The camera work and the music all scream 1980s in the best possible way. The movie's director is William Friedkin. It was released in theaters on Nov. 1, 1985. Receiving mixed reviews at first, it is now a cult favorite.
"William Friedkin's criminally underrated L.A. crime drama features incredible cinematography by Robby Muller so important and influential that, after seeing it, you can't look at this most photographed of cities ever again in the same way," Bourdain said to IMDb.
Bourdain said that the film was a continuing inspiration for his show on CNN, Parts Unknown.
Related: 'No Reservations': Anthony Bourdain's 4 Favorite Episodes of All Time