These Are 6 of Taylor Swift's Favorite Things in the World
Mega superstar singer songwriter Taylor Swift has a few favorite things just like the rest of us. Their simplicity might surprise you.
Taylor Swift isn't afraid to share her opinions on most topics, even controversial musings that have the potential of causing a ruckus with her fan base. But among all the things Swift shares with her loyal followers, there are a few that stand out as being the things she loves the most.
The "Lover" singer has a few favorite things that she would be lost without. And even though Swift takes her privacy very seriously, we can use context clues to figure out her most treasured parts of life.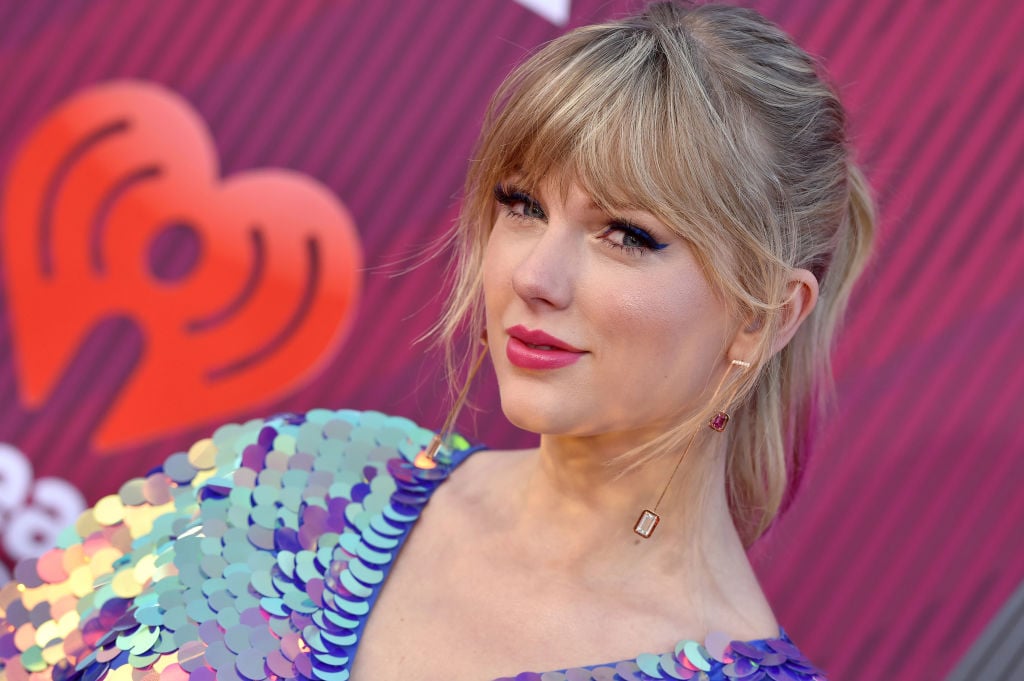 Swift loves social media
The "Shake It Off" songwriter has an impressive Twitter following and she's always sharing her innermost thoughts with them. Swifties, as her fans are known, appreciate the singer's willingness to post behind-the-scenes videos and other exclusive content on Twitter or Instagram.
"Twitter is wonderful because you can update people without having to write a long blog, which is what I did before. It doesn't feel in any way like a homework project," Swift told Vanity Fair.
As of this writing, Swift has 85.5 million Twitter followers and 125 million Instagram fans. One thing they all have in common? They absolutely adore her.
She's a huge cat lover
Anyone following Swift for more than five seconds knows she has a real thing for cats. Besides accepting a part in the movie version of the classic musical, Swift also has pet cats Meredith, Olivia, and Benjamin at home.
"Number one for me, most influential factor in my life is cats. I have cats. I'm obsessed with them. They're just a real joy to live with. I love my cats so much that when a role came up in a movie called Cats, I just thought, I've got to do this," she told TIME.
She admitted to being obsessed with cardigan sweaters
Who doesn't love a cardigan? This basic wardrobe staple is essential for all seasons and Swift is fully on board for the concept.  
"I couldn't live without comfy cardigan sweaters because I get cold really easily," Swift said via InStyle. "I'm always wearing a dress, so whenever I go inside where there's air conditioning, I'm the first one to get freezing cold, so I need something to put on top like a little wrap."
Swift enjoys comfort foods
So many celebrities stick to strict diet protocols, but Swift keeps it real and noshes on regular favorites like burgers and fries on the weekend. "I allow myself to eat what I know from common sense is bad for me," she told WebMD (via Harper's Bazaar).
"I like comfort foods. I love a burger and fries, I love ice cream so much, and I love baking cookies. Actually, I love baking anything."
Another treat Swift can't resist? Drinks from Starbucks. She's also supposedly a huge fan of orange juice.
She's convinced her lucky number is 13
Is the "Bad Blood" crooner superstitious? Obviously she's not opposed to one number that many people consider unlucky. "Thirteen is my lucky number," Swift told InStyle.
"I was born on the 13th. I turned 13 on Friday the 13th. My first album went gold in 13 weeks. My first Number 1 song had a 13-second intro. Every time I've been on awards show and won an award, I've seen 13 an uncanny amount of times that day."
Swift is happy to be herself
Swift isn't like everyone else and over the years she's come to embrace that reality. For example, she used to fight against her hair's natural texture, but now she just lets it go.
"I used to (straighten my hair) in junior high, and it just turned into a frizzy, crimpy 'fro. So I'm really thankful not to have to straighten my hair and just let the curls roam free because that's what they're going to do anyway," she said.
And her penchant for radical honesty extends beyond her hairstyle. These days, Swift has become more and more vocal about political causes and controversial issues so her fans know exactly where she stands.
It's a Taylor Swift world and we're all just living in it.