These Are the Models Karl Lagerfeld Worked with the Most
Karl Lagerfeld, the late creative director of Chanel, knew what he liked. Model selection for fashion shows and partnerships with the famed fashion house were no different. Below is a list of the models Lagerfeld worked with the most, including many now iconic models and actresses.

Cara Delevingne
The model-turned-actress has been modeling in Chanel shows since their Spring 2012 Chanel Haute Couture show and has gotten more involved with the brand since. Delevingne sang in the Reincarnation film campaign, according to CR Fashion Book, where she met Pharrell Williams who produced music with her.
Claudia Schiffer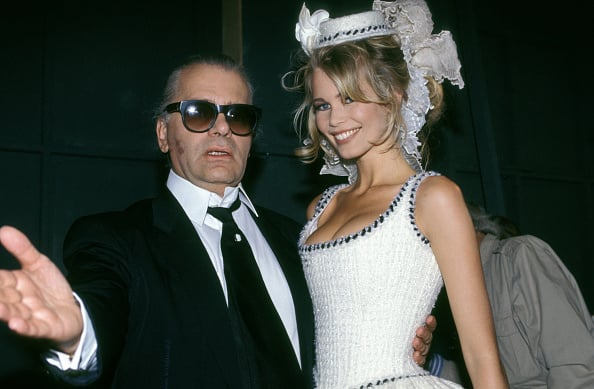 One of the original supermodels, Claudia Schiffer, dominated Chanel's advertisements in the 90s after making many appearances in their runway shows and becoming the face of the brand in 1987, according to Stylist. She worked with the brand from the 80s through 2011.
Kristen Stewart

Lagerfeld was known for hiring actresses to appear in campaigns because of their film style. One of the actresses very familiar with the brand is Kristen Stewart.
She has appeared in multiple campaigns since 2012. She's modeled sunglasses, handbags, and starred in the short film for Chanel's Gabrielle fragrance.  She's also known for wearing Chanel on the red carpet.

Keira Knightley
Actress Keira Knightley has been the face of Chanel's perfume, Coco Mademoiselle. She's acted in Chanel's short films and promoted jewelry and makeup products for the brand. Knightley also wore Chanel on her wedding day and later wore it on the red carpet.

Supermodel Linda Evangelista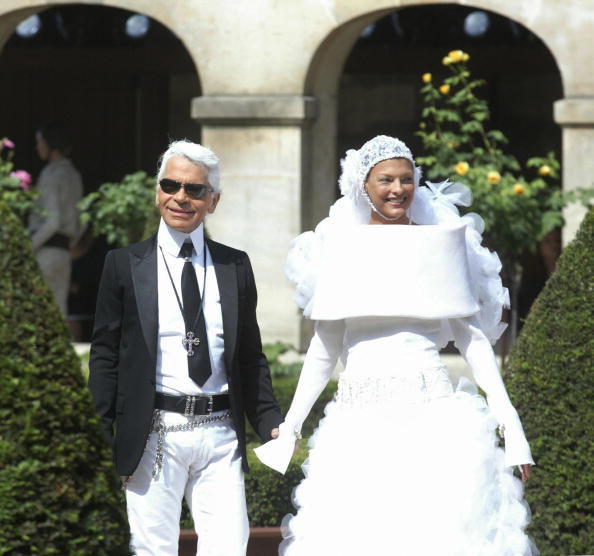 Another of the original supermodels, Linda Evangelista, first walked in a Chanel fashion show in 1985 and quickly became a staple in the house's shows and advertisements.
After stepping back from modeling, Evangelista made a runway appearance during Chanel's Fall/Winter 2013 couture show where she closed the show wearing a white wedding gown.
Johnny Depp's daughter, Lily-Rose Depp

A newer addition to Lagerfeld's go-to list of models is Johnny Depp's daughter, Lily-Rose Depp.
"I did my first campaign for [Chanel] when I was 15, which was crazy," Depp told V, according to W magazine. "For a 15-year-old girl to be told that, I was just so excited and just couldn't believe that they wanted me."

Pharrell Williams

Few men are represented by Chanel but one of the few is musician and record producer, Pharrell Williams. He is the only man to walk in runway shows, lead campaigns, and design his own shoe for Chanel, according to CR Fashion Book.

Nicole Kidman, Blake Lively, and more celebrities

Blake Lively, Nicole Kidman, and more celebrities have represented Chanel over the years. Since the 90s, the brand has moved heavily toward actresses and musicians to represent the brand instead of only models.

Some of the actresses and celebrities include Nicole Kidman, Blake Lively, Lily Allen, Jerry Hall, and Audrey Tautou. Tautou played Coco Chanel in a feature film then the brand tapped her to become the face of their iconic perfume Chanel No. 5.

An unconventional choice of Lagerfeld's made his Chanel runway debut for Chanel in 2010 at the age of seven, according to Vanity Fair. Lagerfeld's godson, Hudson Kroenig, graced the runway and inspired a frenzy. He's since walked in multiple shows for the brand.