These Celebrities Cash In Big Time For Their Super Bowl Appearances
Ahead of Super Bowl LIV, celebrities have been out in full force throughout Miami, Florida. Appearances at various clubs equal big bucks for some. With festivities planned for the entire weekend, who makes out with the biggest payday for Super Bowl Sunday 2020?
The least amount of money comes from doing this 1 thing for Super Bowl Sunday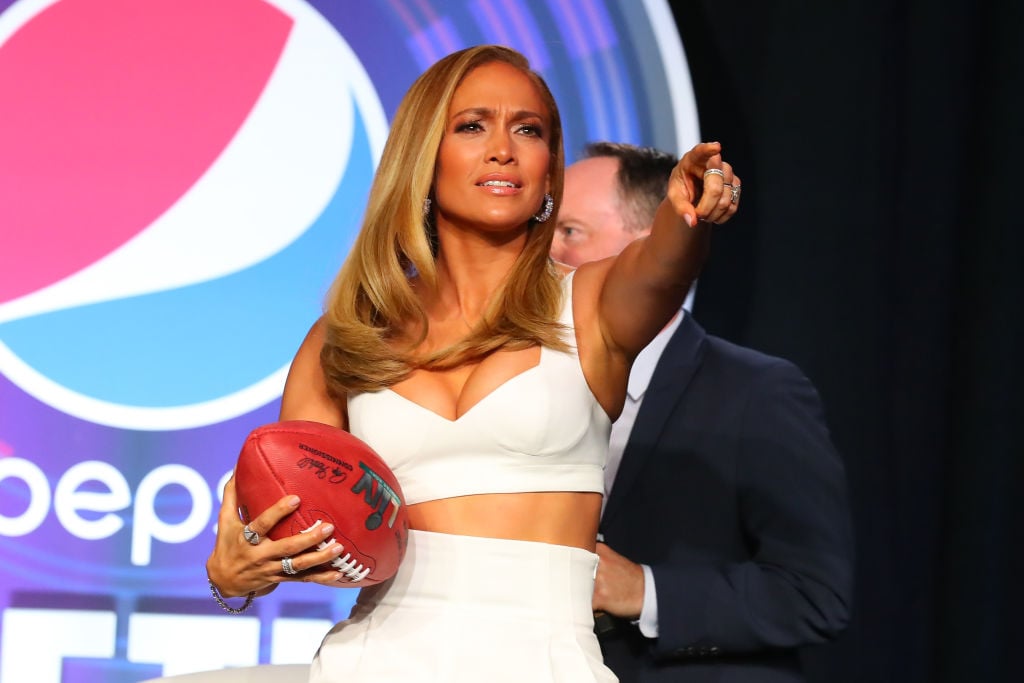 The Super Bowl halftime show brings football fans and music lovers together. Depending on what artist(s) are chosen to perform, it's either a big draw or a major fail.
Previous years include artists like Aerosmith, Bruno Mars, Justin Timberlake (with Janet Jackson), and Beyoncé with her jaw-dropping "Formation" ensemble.
This year's halftime show will include performances by Jennifer Lopez and Shakira. With such big names taking part in the nation's biggest sporting event, you might think they're raking in the dough.
Unfortunately, that's not the case. Despite how many tune in to watch the entertainers, the artists chosen aren't paid a dime. You read that right. Everyone who's taken the Super Bowl halftime stage walks away with only the satisfaction of performing, free plugging of their music, and maybe a few new fans.
According to a previous interview via Forbes, NFL spokesperson Joanna Hunter said in lieu of payment, artists get all production costs (which can cost millions) covered and a free commercial. Considering the hundred million viewers, that's not a bad deal.
That aside, some artists turn down an offer to perform because of political beliefs, such as Rihanna. Others, like Maroon 5, may feel the same but team up with the NFL to donate funds to charity. It's a win-win for all.
Many celebrities choose this route instead
For those uninterested in entertaining through halftime, many celebrities go the commercial route. A 30-second spot can cost upwards of $4.5 million.
"It ranges from $500,000 to $2 million depending on the commercial and the celebrity," a Super Bowl ad executive told the New York Post.
It doesn't matter if the commercial airs a short time because the exposure is worth the hefty price tag. Arnold Schwarzenegger reportedly brought home $3 million for a 2014 Bud Light commercial.
Commercials are the easiest way for celebrities to make big money for a little of their time.
Here's who's raking in the dough for event appearances Super Bowl weekend
Celebrities who aren't in commercials or a part of the halftime show might go another route: paid event appearances. All around Miami, fans can find The Chainsmokers, Lizzo, Harry Styles, Pitbull, and more.
Aside from The Grammys, Super Bowl events are where all of the music's elite gather. But, how much do celebrities get paid for leading a party for a couple of hours?
Rappers Jeezy and Yo Gotti hosted parties Jan. 31 where each made upwards of $40,000-$50,000, according to TMZ. Gucci Mane is set to host Feb. 1 events and he'll leave with $100,000, while Gunna takes over the Mirage for his $60,000 cameo to go along with the $60,000 he already made for Thursday night party.
Other rappers, Lil Baby and DaBaby will head parties in Miami's art district making $70,000-$80,000 each. Those numbers are shocking enough, but Nicki Minaj has them beat with her reported $125,000 paycheck for hosting a Monday night finale party.
Football players in Sunday's game will make $62,000 for the losing players and $124,000 for the winners. event appearances are, by far, the easiest way for celebrities to grab a quick windfall — without having to actually play football.