These Groups Slammed Disney's 'Gendered Character Attack' on Scarlett Johansson
The war of words between Black Widow star Scarlett Johansson and Disney is heating up. The actor filed suit against the company in Los Angeles on Thursday. Since then, Disney has fired back, calling the movie star "callous." Allies of Johansson are stepping up to defend her. 
Disney questioned Johansson's character in a response to her 'Black Widow' lawsuit
Johansson filed a lawsuit on Thursday in LA Superior Court, claiming that Disney's decision to release the movie via their Disney+ streaming platform cost her millions. Her compensation for Black Widow was based largely on box office performance, so a simultaneous release in theaters and streaming would ostensibly cut into her paycheck dramatically–as much as $50 million. She sued them for breach of contract. 
"Disney knew that the cannibalization of [box office receipts] by Disney+ would save Marvel (and by extension, Disney) 'very large' amounts of money that it would otherwise owe Ms. Johansson," the lawsuit stated. 
Disney responded in short order with a statement of their own on Thursday, calling expectant mom Johansson "callous," flatly denying any wrongdoing, and insinuating that the streaming release would "enhance" her ability to earn more. "There is no merit whatsoever to this filing," read Disney's statement, obtained by The Hollywood Reporter. "The lawsuit is especially sad and distressing in its callous disregard for the horrific and prolonged global effects of the Covid-19 pandemic. Disney has fully complied with Ms. Johansson's contract and furthermore, the release of Black Widow on Disney+ with Premier Access has significantly enhanced her ability to earn additional compensation on top of the $20m she has received to date."
Women In Film, Times Up, and ReFrame defended Johansson in a statement 
The three organizations issued a powerful joint statement on the mounting altercation between the celebrity and Disney. According to The Hollywood Reporter, the groups were careful not to weigh in on the financial minutiae of the suit, focusing instead on the language used to characterize Johansson negatively. 
"While we take no position on the business issues in the litigation between Scarlett Johansson and the Walt Disney Company, we stand firmly against Disney's recent statement which attempts to characterize Johansson as insensitive or selfish for defending her contractual business rights," the group statement reads. "This gendered character attack has no place in a business dispute and contributes to an environment in which women and girls are perceived as less able than men to protect their own interests without facing ad hominem criticism."
Women face a steep gender pay gap in the entertainment industry 
The veil has been lifted in recent years on the gender pay gap in Hollywood. It happens that Johansson, as the highest paid female actor in 2018, was still paid nearly two hundred million less than George Clooney, the highest-paid male actor.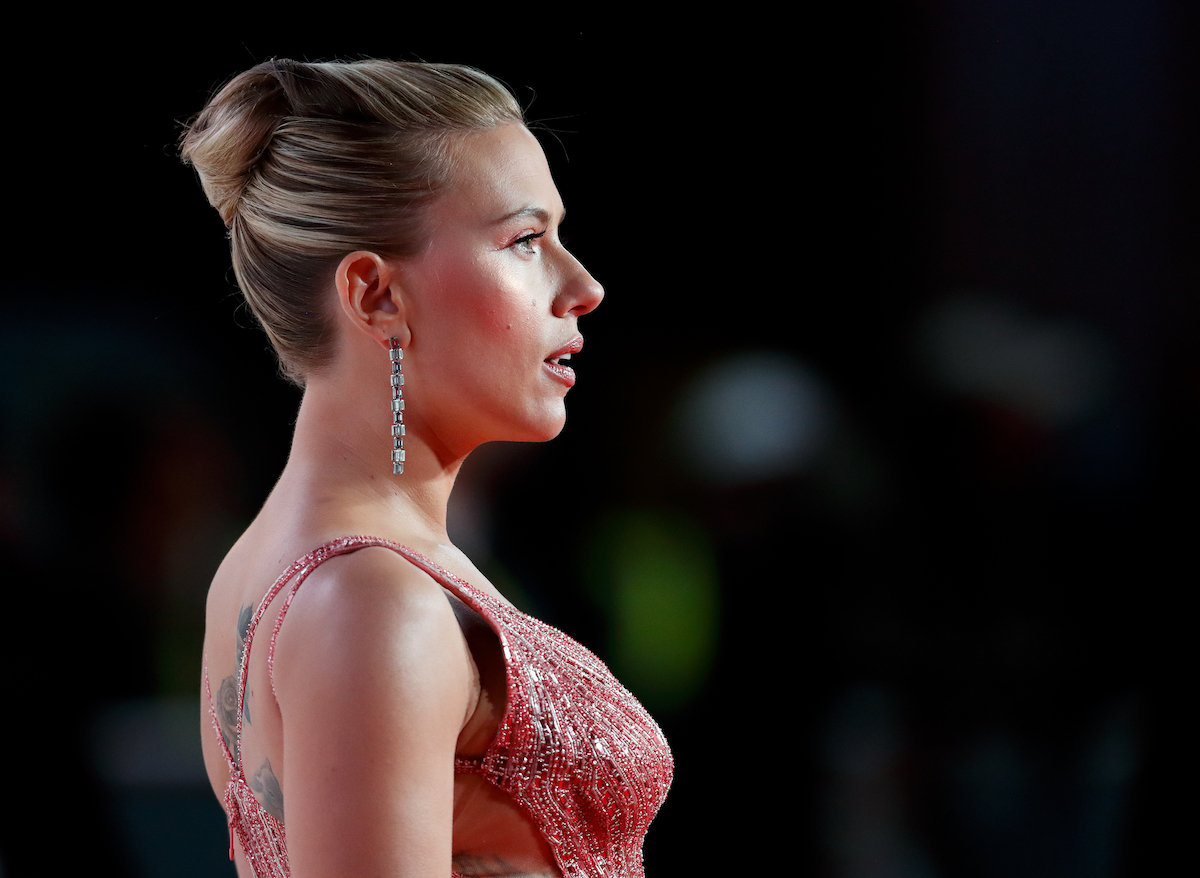 Times Up, WIF, and ReFrame's statement backs up a 2017 essay by American Hustle star Jennifer Lawrence saying that women are often characterized as "difficult" or "spoiled" when advocating for themselves in financial matters. 
"I don't think I've ever worked for a man in charge who spent time contemplating what angle he should use to have his voice heard," she wrote on Lena Dunham's site, LennyLetter.com. "It's just heard. Jeremy Renner, Christian Bale, and Bradley Cooper all fought and succeeded in negotiating powerful deals for themselves. If anything, I'm sure they were commended for being fierce and tactical, while I was busy worrying about coming across as a brat and not getting my fair share." 
The joint statement isn't the only one issued on Scarlett Johansson's behalf. On Friday, in a statement obtained by The Hollywood Reporter, agent Bryan Lourd said Disney's statement was "beneath" them. "Disney's direct attack on her character and all else they implied is beneath the company that many of us in the creative community have worked with successfully for decades," the statement read in part.