These Hated Celebrities Won't Have Stars Removed From the Hollywood Walk of Fame — Here's Why
The Hollywood Walk of Fame is a true tourist destination, attracting millions of visitors every year to the 15 block stretch along Hollywood Boulevard. Currently, the monument to the entertainment industry boasts close to 2,700 stars from every genre. But not every star is worthy of honor and respect to every person.
The difficulty arises when those entertainers become the subject of scandals after being awarded their stars. Certain stars, most notably Donald Trump's, have even been vandalized by angry citizens multiple times. Still, the Hollywood Chamber of Commerce insists they shouldn't have to remove anyone's stars.
Who has the most controversial star on the Hollywood Walk of Fame? It all depends on who you ask.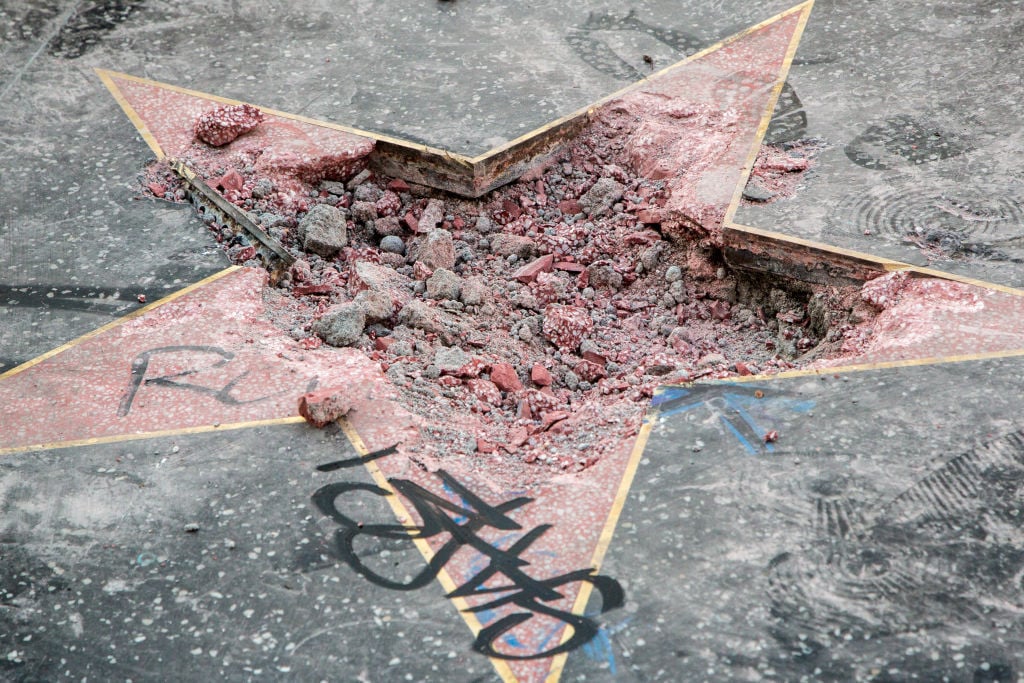 The Hollywood stars became controversial in the #MeToo era
After sexual assault allegations against Miramax co-founder Harvey Weinstein were made public, plenty of other Hollywood actors and film executives faced accusations of their own. This became a difficult situation when it came to the Hollywood Walk of Fame, where many of those names were immortalized forever.
Weinstein's trial is ongoing and he hasn't been convicted of any crimes. However, the post #MeToo era has brought up some important questions, such as what to do when a formerly beloved entertainer is accused or even convicted of a serious crime. Should their stars be removed from the Walk of Fame?
Some of the most controversial stars on the Walk of Fame are accused of sexual misconduct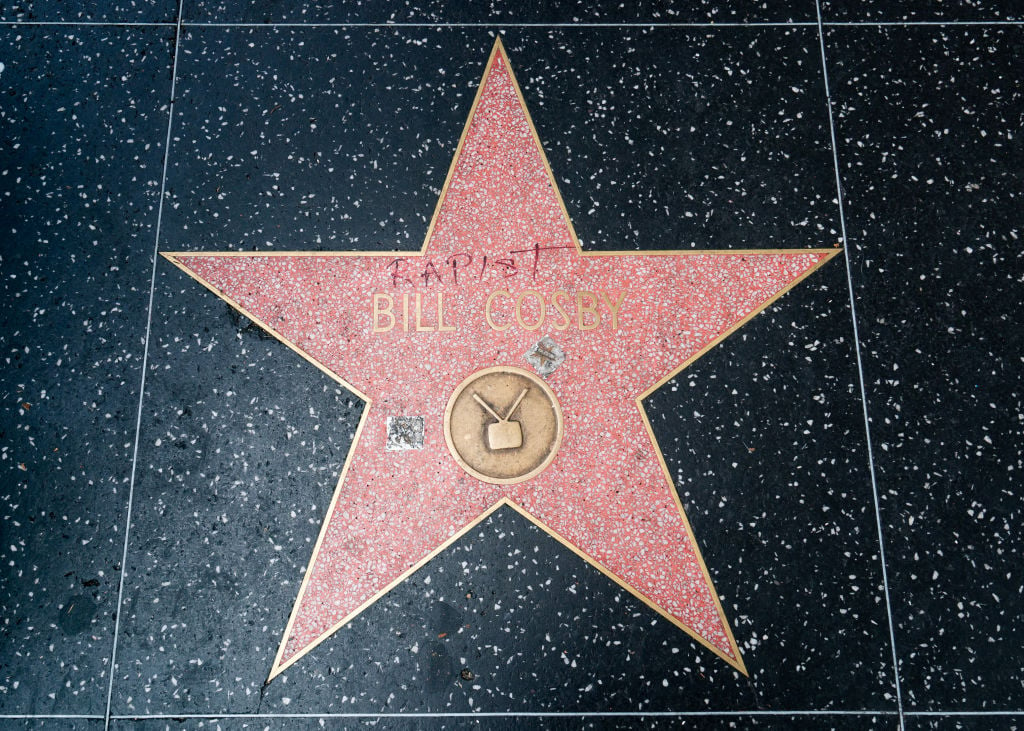 A few stars were called into question after the Weinstein case broke open the floodgates of accusations. Prior to the publicity, many victims were too timid to come forward. But not all cases were like this.
Bill Cosby has one of the most controversial stars on the walk and has had his name vandalized there on more than one occasion. The Cosby Show actor was convicted of three counts of aggravated indecent assault after being accused of sexual misconduct by more than 60 women.
Another star fans question is Michael Jackson's. The late pop idol was acquitted of child molestation charges in 2005, but the recent documentary Leaving Neverland has many fans skeptical of his innocence all over again.
Then there are actors who were accused but never had those cases go to trial, such as Kevin Spacey, James Franco, Brett Ratnor, and Jeffrey Tambor. Or stars from earlier times, like Charlie Chaplin, who married two 16-year-old girls during his life.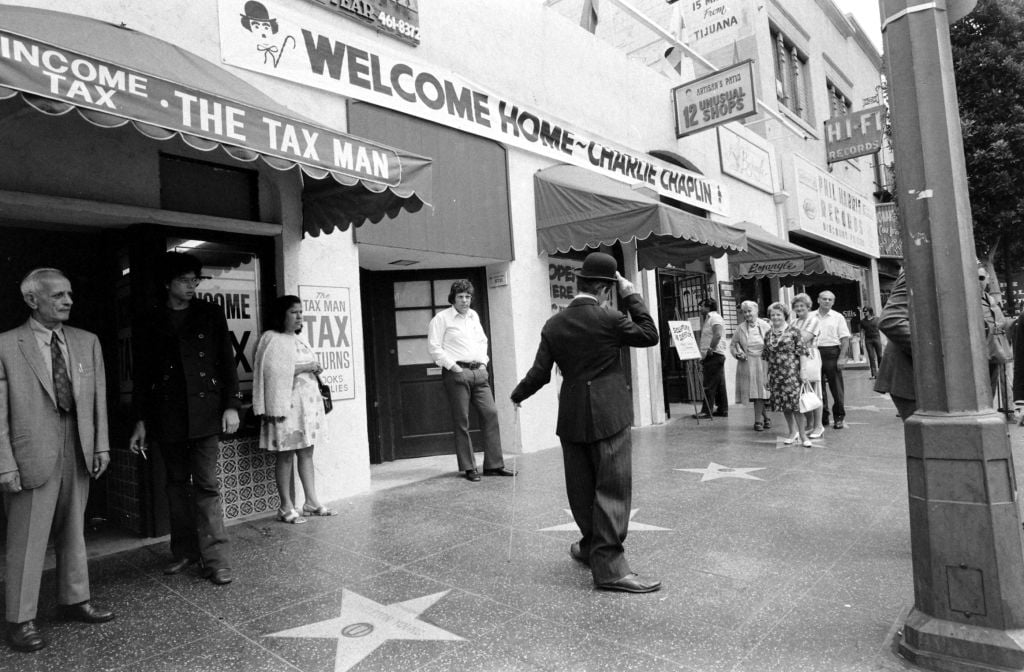 The Chamber of Commerce refuses to remove stars
The Hollywood Chamber of Commerce insists that no one's star should be removed, even if they're convicted of crimes. But they do admit the vetting process should be more stringent. Each year, more than 300 nominees are whittled down and awarded around 25 stars.
"We really need to do our due diligence and do even more delving into the lives of these people," spokesperson Ana Martinez told CNN. "If we hear something, we need to look into it."
But, even if the celebrities are convicted, reps from the Chamber of Commerce insist the star should remain. "Once installed, the Walk of Fame stars are part of the historic fabric of this famous landmark; and are not subject to removal," the Chamber president told CNN.
The most vandalized Hollywood Walk of Fame star of all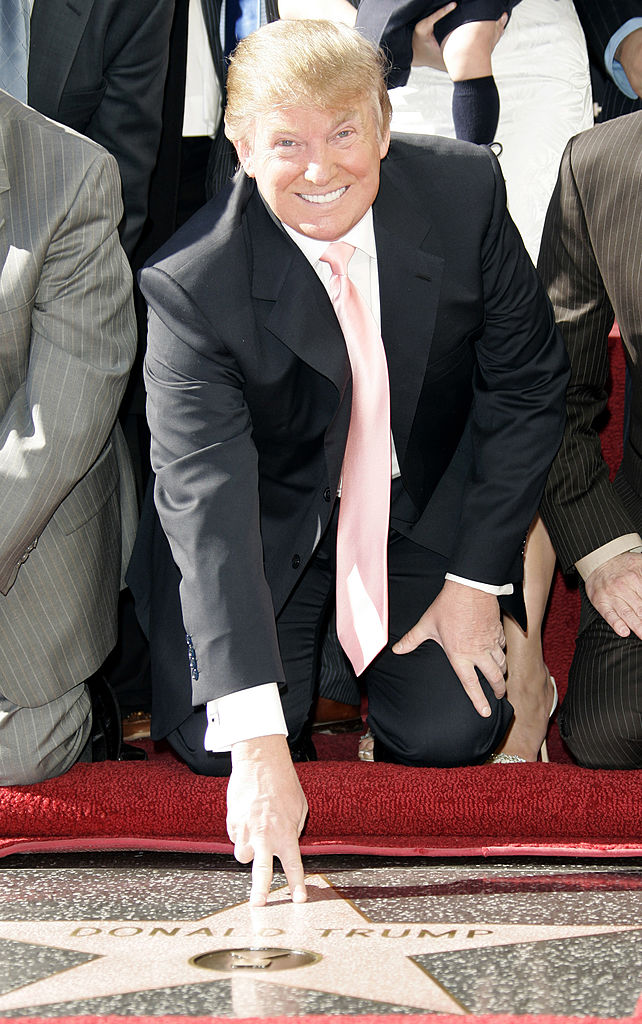 One of the most vandalized stars on the Hollywood Walk of Fame belongs to Donald Trump. His star has been damaged with a pickaxe or other heavy tools on more than one occasion, which led to criminal charges for the angry vandals.
The second least popular —and most frequently vandalized — star belongs to convicted sex offender Bill Cosby.