These Horror Movies Directed By Women Will Cause You Nightmares
Some of these movies are full of metaphors and other hidden meanings.
Women directed some of the most terrifying horror movies we've ever seen. From Stephen King adaptations to vampiric terror to supernatural tales, we're sharing a few of the scariest movies for Halloween ever directed by female filmmakers. 
'Pet Sematary' is a hair-raising horror movie about a mysterious burial ground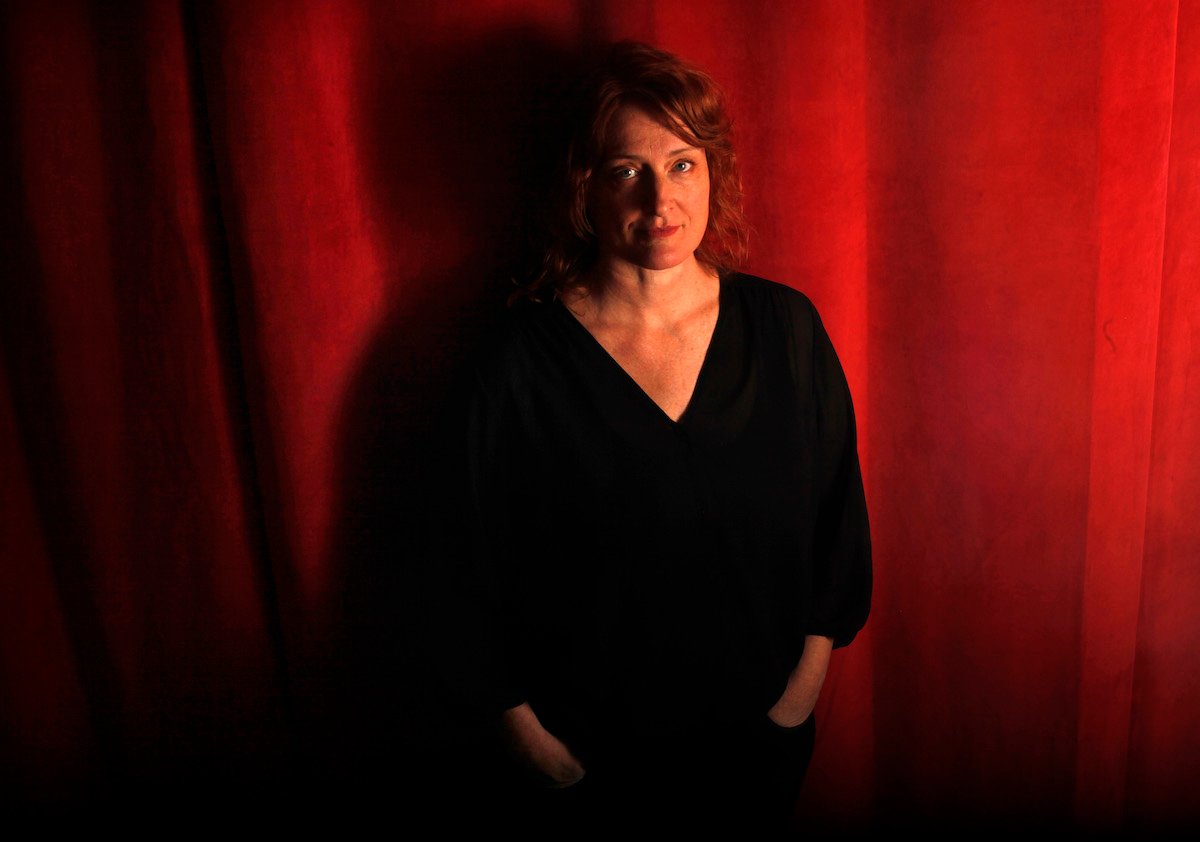 Back in 1989, director Mary Lambert brought us Pet Sematary, a Stephen King horror adaptation from the book of the same name. While the movie got a remake in 2019, Lambert's take is an especially gritty and jarring one. 
The story follows the Creed family, who relocates to Maine. A freak accident subsequently kills their cat. They bury their cat in a mysterious pet cemetary — only it doesn't stay dead. Their son later dies as well. Moreover, against their better judgment, they attempt to bury their son in the same burial ground as the cat. 
At the time, digital effects weren't an option. Lambert told Variety in a 2020 interview that the movie's arresting cat visuals were more organic. 
"There wasn't CGI at that time," she told Variety. "The cat's eyes were done in-camera. Cats, as it turns out, have a retina that reflects light. Not a lot of animals have this [attribute], but cats do. [We] put a light directly above the camera lens, so when we were shooting with the cats, it would reflect into the camera." 
Lambert went on to also direct Pet Sematary Two in 1992. 
'The Babadook' tells a terrifying mother-child supernatural tale 
Australian filmmaker Jennifer Kent  brought us The Babadook in 2014, and frankly, we're not sure what hit us. 
A lonely suburban mother (Essie Davis) discovers a creepy pop up book about a 'Babadook,' a harrowing spirit creature with a black hat. Mr. Babadook subsequently leaps from the pages of the book and into the woman's, and her son's, lives. She once spoke about her inspiration for another short film, Monster.
"The basis of it was, I had a friend who had a child that she was really having trouble connecting with," Kent told Den of Geek in 2014. "He was little – maybe three or four, and he kept seeing this monster man everywhere. The only way she could get him to calm down was to get rid of it as if it was real. And then I thought, well what if it was actually real? That's how the short idea came about."
The movie is chock-full of metaphors, which makes it a more brilliant, and awards-worthy, horror film. A particularly memorable scene in the car also spawned a million hilarious memes. But it never strays from its original intent, which is to scare you out of your mind. This one will keep you up at night. 
Appropriately, Kent will next direct an installment of Guillermo del Toro's Cabinet of Curiosities (2022) for streaming giant Netflix. 
Ana Lily Amirpour directed a deeply chilling horror movie about vampires 
The vampiric tale A Girl Walks Home Alone at Night (2015), is about far more than vampires. The Iranian filmmaker set out to also spotlight women and their interactions in Iranian society. Filmed in black and white, the "Iranian vampire Western" was originally a short film. Moreover, it premiered at the Sundance Film Festival in 2014 to high critical praise. 
We love everything about it, but the bone-chilling screenplay and atmospheric cinematography are especially riveting. 
To sum up, any of these horror movies are a great choice for curling up on a wet October evening and indulging in a little suspense and gore.