These Photos Show Just How Close Kate Middleton Is to Her Mom, Carole Middleton
Catherine, Duchess of Cambridge has always been close with her mom, Carole Middleton. Carole prefers to be out of the royal spotlight but she and Catherine maintain a close relationship. Ahead, check out photos of the Duchess of Cambridge and her mom through the years.
Carole Middleton attends royal events with Kate Middleton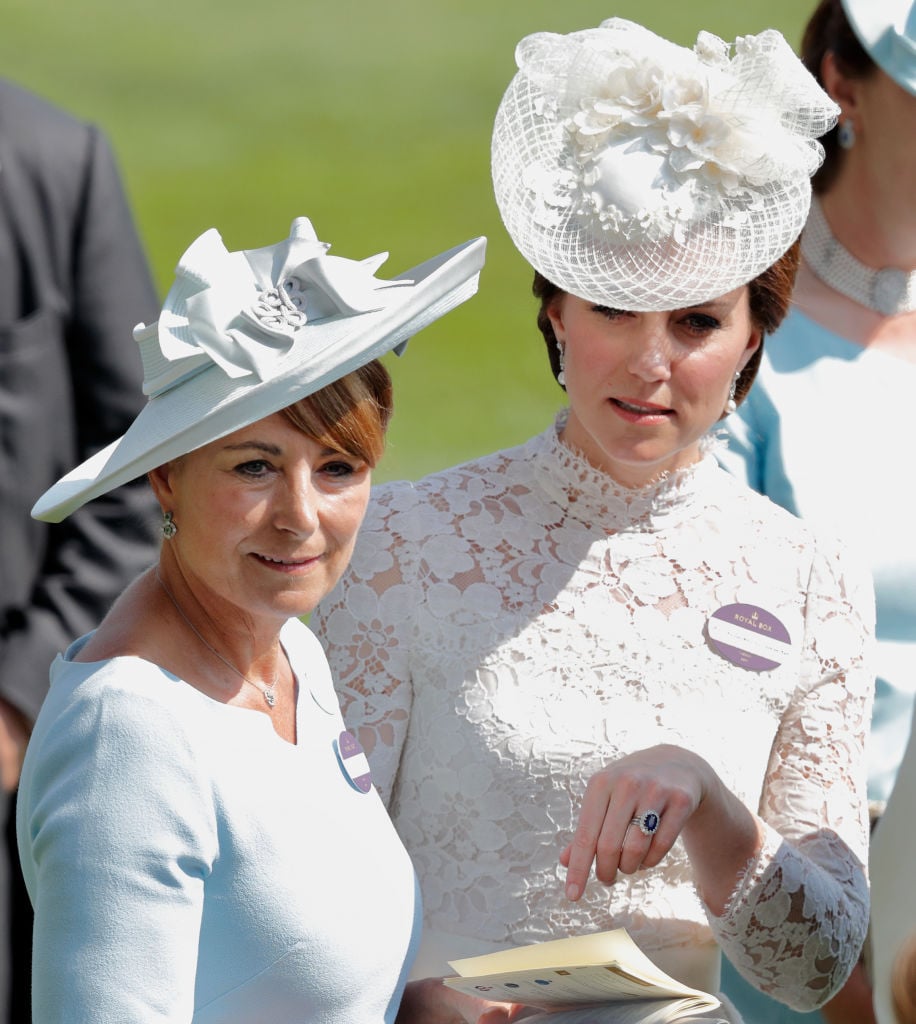 RELATED: Kate Middleton and Her Mom Got Off to a Rocky Start With Camilla Parker Bowles
Carole has been known to attend big events on the British royal family's calendar. She's been present for the christenings of her grandchildren Prince George, Princess Charlotte, and Prince Louis. And she of course attended Catherine and William's royal wedding in 2011.
The night before Catherine walked down the aisle she spent the night at the Goring Hotel with her mom and younger sister, Pippa Middleton.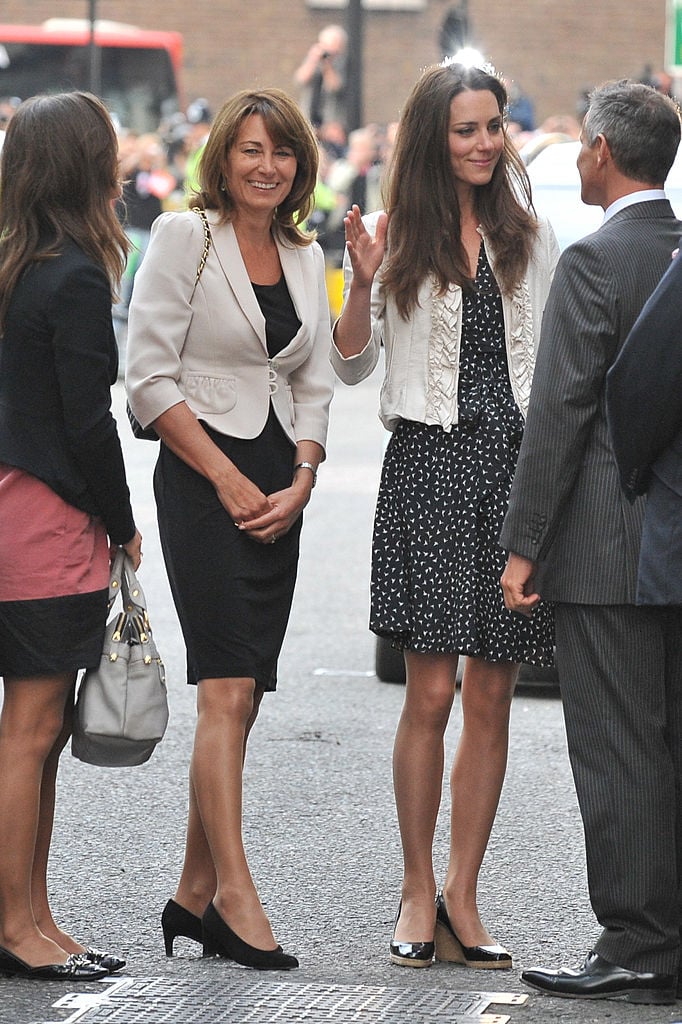 wWhile all eyes were on the bride and groom Carole could be seen in the background lending support to her daughter.
Here she is walking behind the newlyweds with her husband, Michael Middleton, as well as Prince Charles, Camilla, Duchess of Cornwall, and Prince Harry, Duke of Sussex.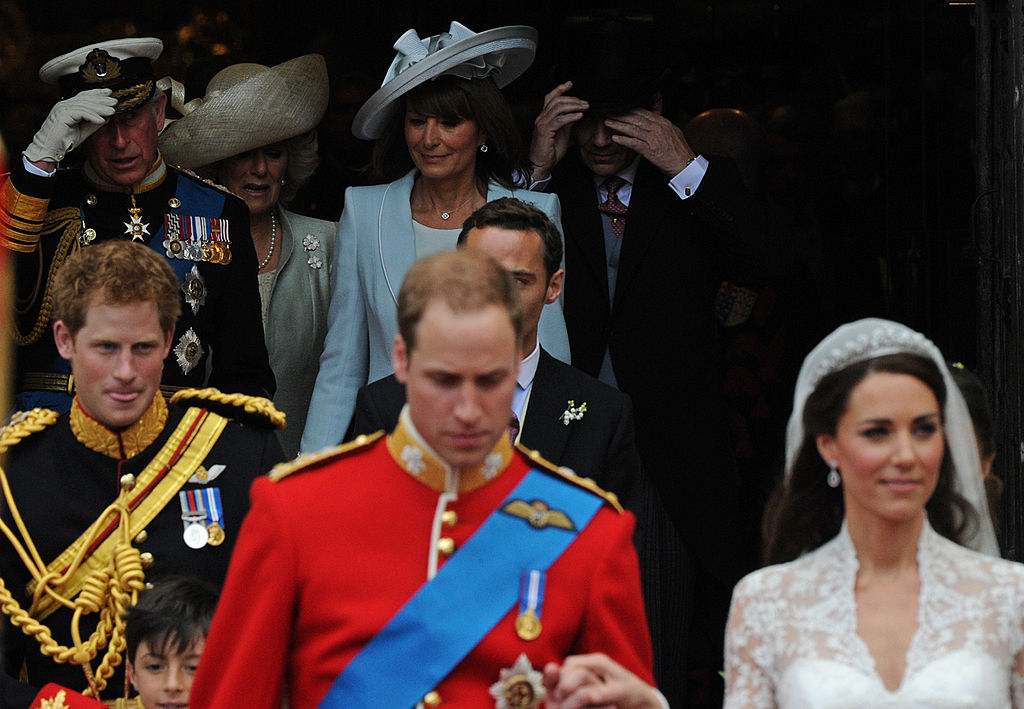 And here Carole and Michael are standing on the balcony of Buckingham Palace after William and Catherine's royal wedding ceremony.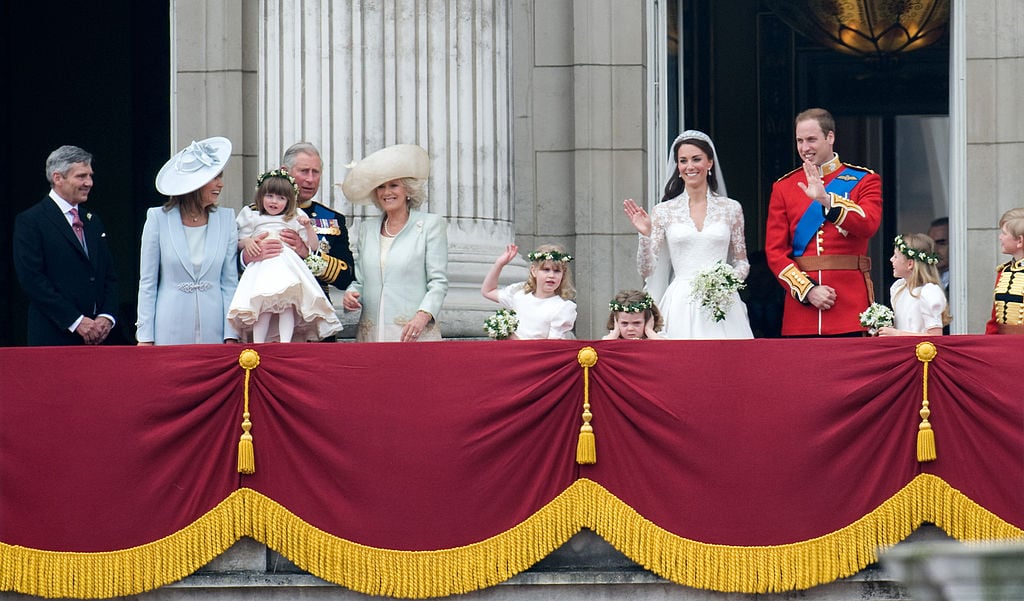 RELATED: How Kate Middleton's Family Was There for Prince William Amid Royal Tragedy
In 2018, Carole arrived at the christening of Prince Louis alongside her husband. Following closely behind them are Pippa and her husband. Then there's Catherine's youngest sibling, her brother James Middleton. Catherine's family also posed for official photos from Louis' christening.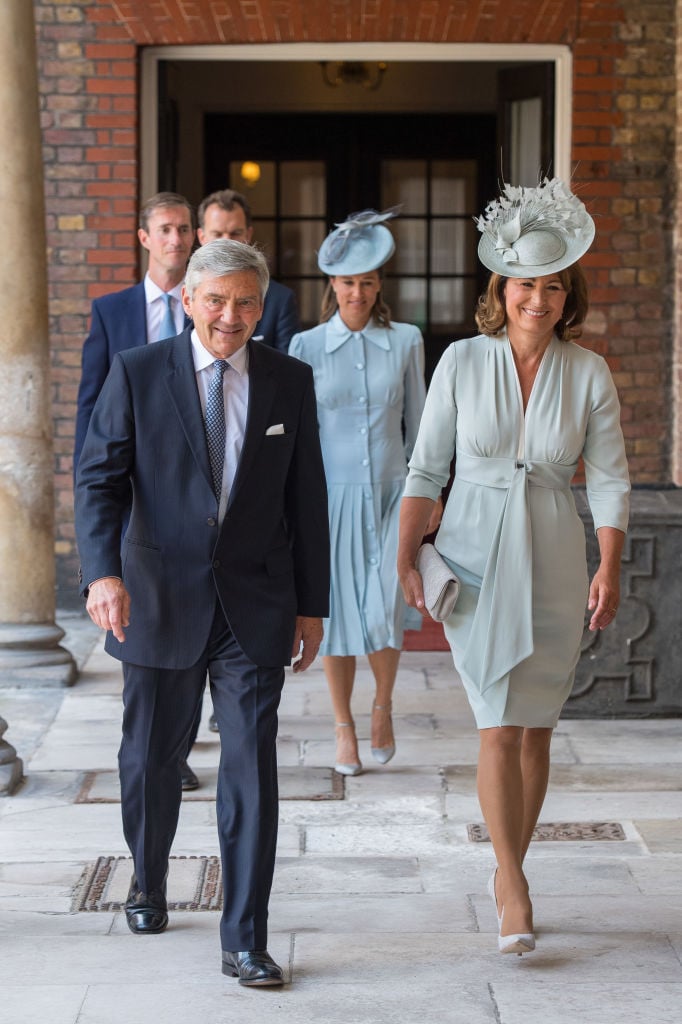 Remember when Charlotte stuck her tongue out at crowds during the King's Cup Regatta in 2019? The hilarious moment got lots of attention and there to witness it had been Carole. She stood on one side of Charlotte holding her hand while Catherine stood on the other.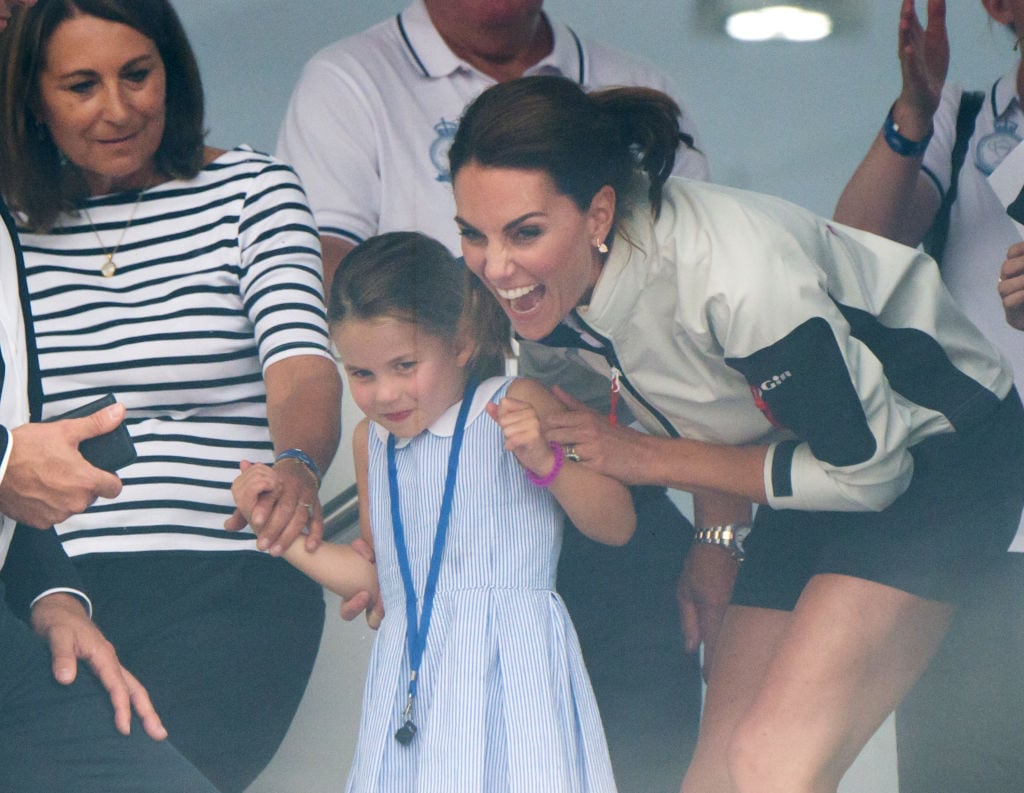 Christmas Day for the royal family means going to church. Senior members of the family are part of a photo opp that happens on their walk to church. But Catherine's family has also been present for the holiday festivities. Below see Carole and Michael standing behind the Duchess of Cambridge and Charlotte in 2016.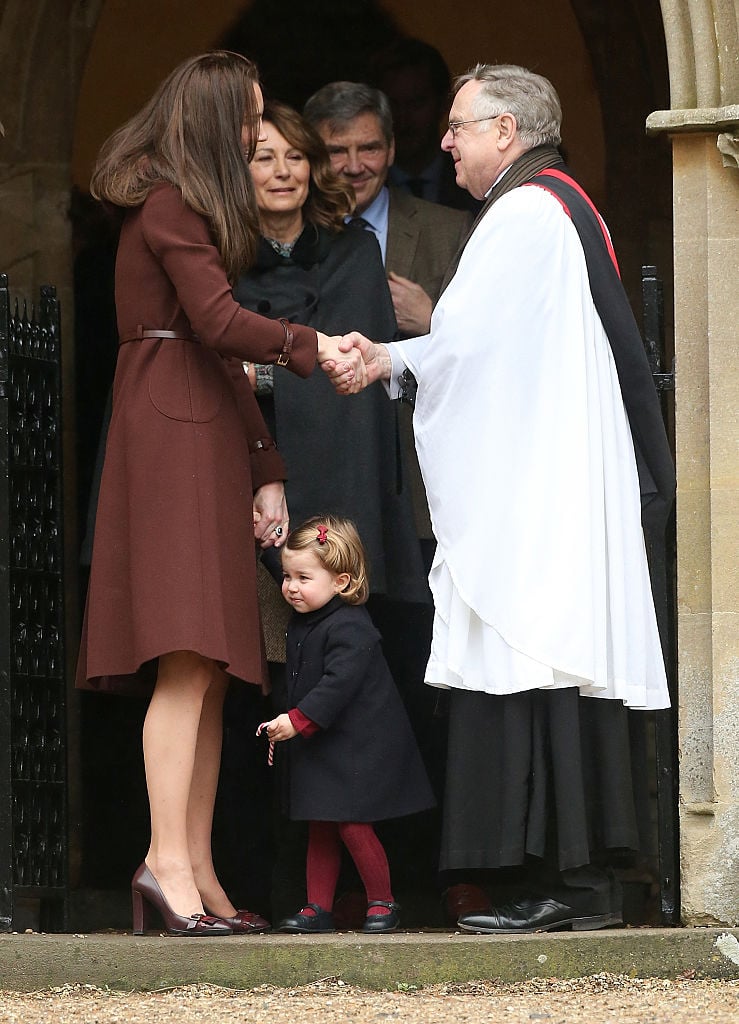 RELATED: Who Is Kate Middleton's Brother, James Middleton?
Kate Middleton and Carole Middleton before royalty
Before Catherine became the Duchess of Cambridge, she and her mom were spotted out together on a few occasions.
Attending a festival in 2005, Carole and Catherine sported more casual looks.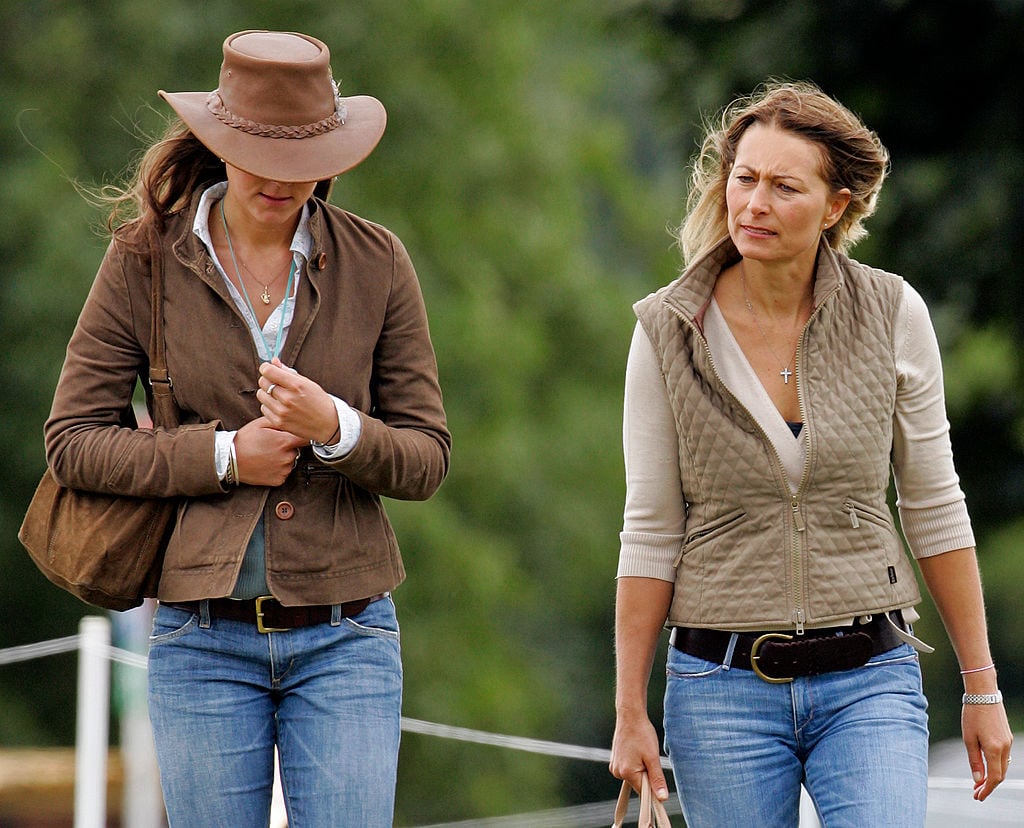 This happened less than two months after Catherine and William graduated from Scotland's University of St. Andrews.
November of the same year, Carole and Catherine stepped out together again. This time they visited the Spirit of Christmas Fair held in London, England. By the looks on their faces, the mother-daughter duo were enjoying themselves.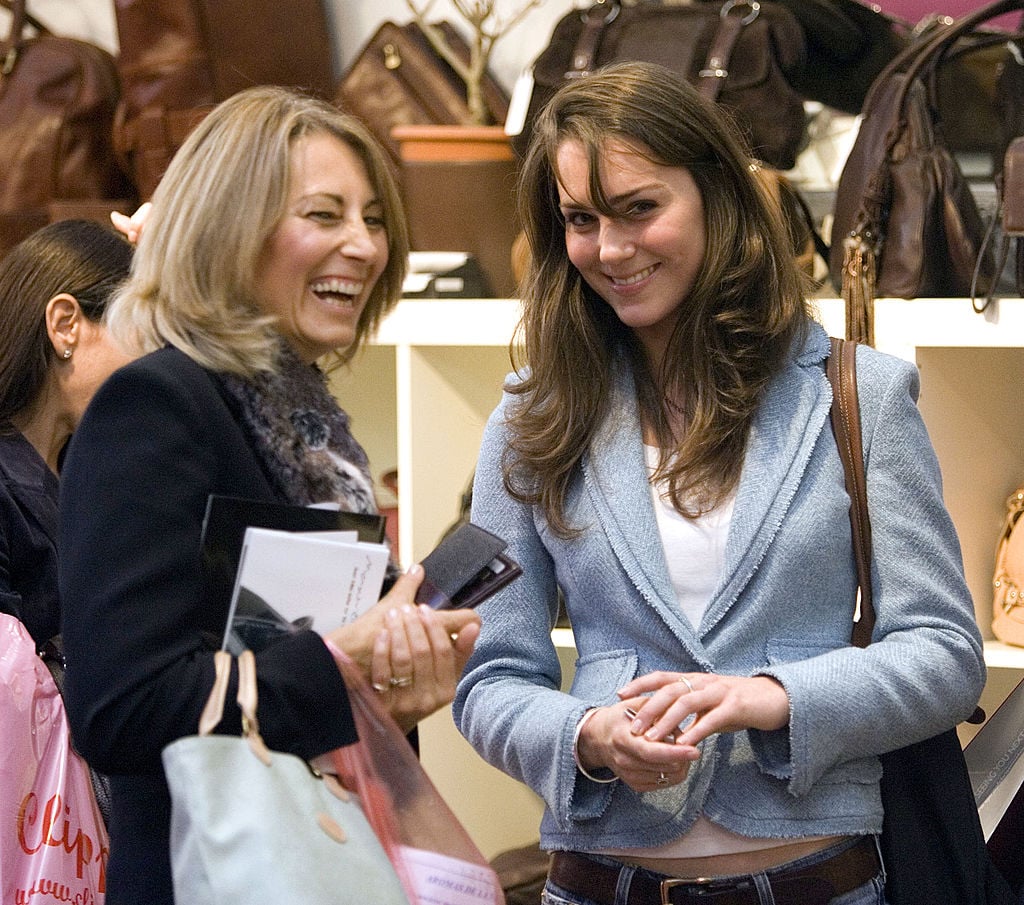 RELATED: Who Is Kate Middleton's Father, and Why Don't We Hear More From Him?
Despite once being worried about her daughter's relationship with William, Carole supported Catherine. In 2006, she went with her daughter to William's graduation from the Royal Military Academy Sandhurst.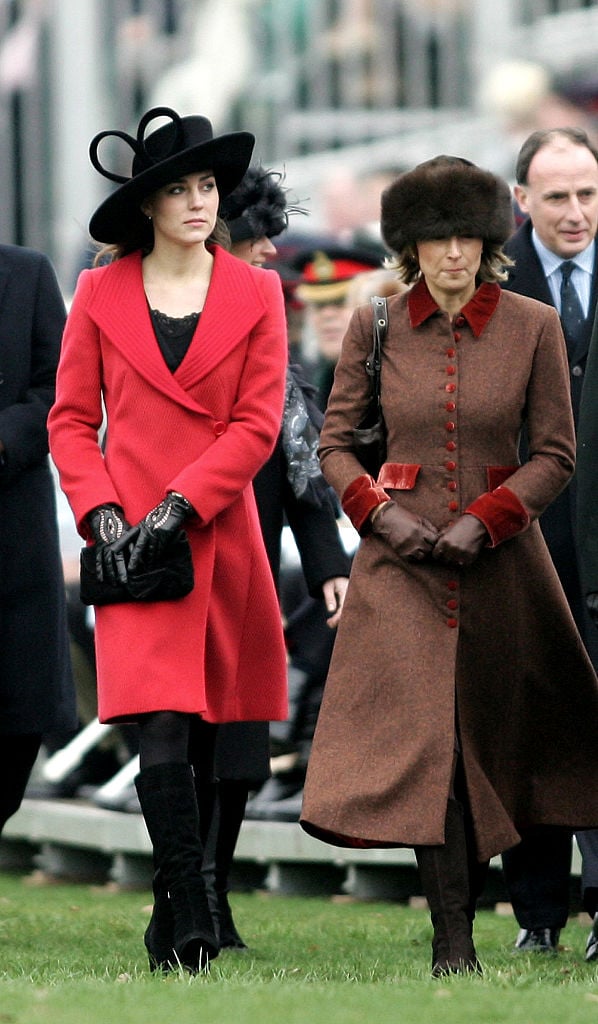 So, while Carole prefers to stay largely out of the public eye — she's never accompanied the Duke and Duchess of Cambridge on a royal tour or official trip abroad — that doesn't mean she's not close with her daughter.
We'll have to wait and see when the mother and daughter make their next public appearance together!