These 'Property Brothers' Scandals Almost Destroyed the Show
Twin brothers Drew and Jonathan Scott are basically HGTV royalty at this point. Not only do they host several hit shows on the network, including Property Brothers, Buying and Selling, Brother Vs. Brother, and various other spinoffs, but they also have multiple other projects going on. The duo just announced the launch of their lifestyle magazine, Reveal.
All their hard work has been paying off in their bank accounts. Apparently, the Scotts are worth a cool $500 million and they're not even done yet. Continuing product endorsements and advertising opportunities mean they'll just keep earning more.
But most success stories have a dark side to them, too. Though fans can't get enough of Drew and Jonathan Scott, there are a few scandals that you might not know about them.
'Property Brothers' is mostly fake
Even the most devoted HGTV fans know that most beloved programs are far from reality. And the Property Brothers participate in plenty of fakery just like other shows on the network.
For one thing, the drama on the show is overexaggerated. While a couple is shown touring a "dream home" and then acting surprised about the price, the truth is those homebuyers know in advance not to fall in love with the house. If you've ever seen the show before, then you know that first house is intentionally way over budget.
House hunting is usually faked for the cameras, too. "We have homeowners who have identified a house that they already like. Because everything moves so fast for the show, we have found that it doesn't work well for people who haven't even started searching," Jonathan admitted to Popsugar.
Scammers latched onto the 'Property Brothers' name
It may not be Drew and Jonathan Scott's fault, but there was a scam associated with Property Brothers that almost ruined their reputation.
In 2017, a Colorado couple reported that someone had reached out to them offering them a spot on the show. The scammers sent a realistic-looking contract via Facebook. But things got weird when the "representative" from Property Brothers demanded money up front and had multiple grammatical errors in their correspondence.
When Drew and Jonathan Scott got wind of the situation, they urged fans to only trust verified accounts on social media. They said, "Always look for the blue checkmark and never give your personal/financial information."
They had some tricky situations in their personal lives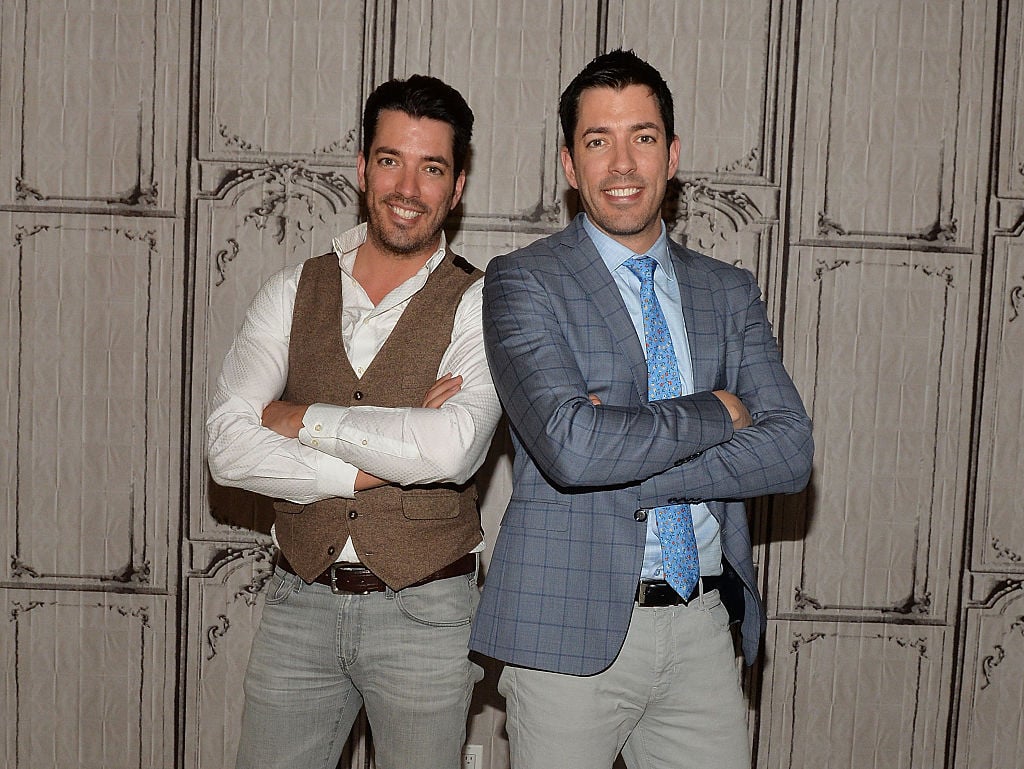 Though Drew and Jonathan Scott are both thriving professionally, their home lives haven't always been so rosy. Jonathan admitted to going through a painful divorce after moving to Las Vegas. Things are so complex, he doesn't even share his ex's name in his memoir, It Takes Two: Our Story.
"The pain ended up outlasting the marriage," Jonathan wrote. "The split isn't something I dwell on anymore, but for one too-long, too-dark period of my life, that's practically all I did. It shook me right to the core."
And before they struck gold, both Drew and Jonathan had financial troubles, too. Drew once owed more than $100,000 and Jonathan filed for bankruptcy.
Luckily, these two are both back on track and thriving. Drew married girlfriend Linda Phan in 2017 and Jonathan is dating actress Zooey Deschanel.
They're attractive, they're millionaires, and they're the kings of HGTV. Who cares if their show is fake?